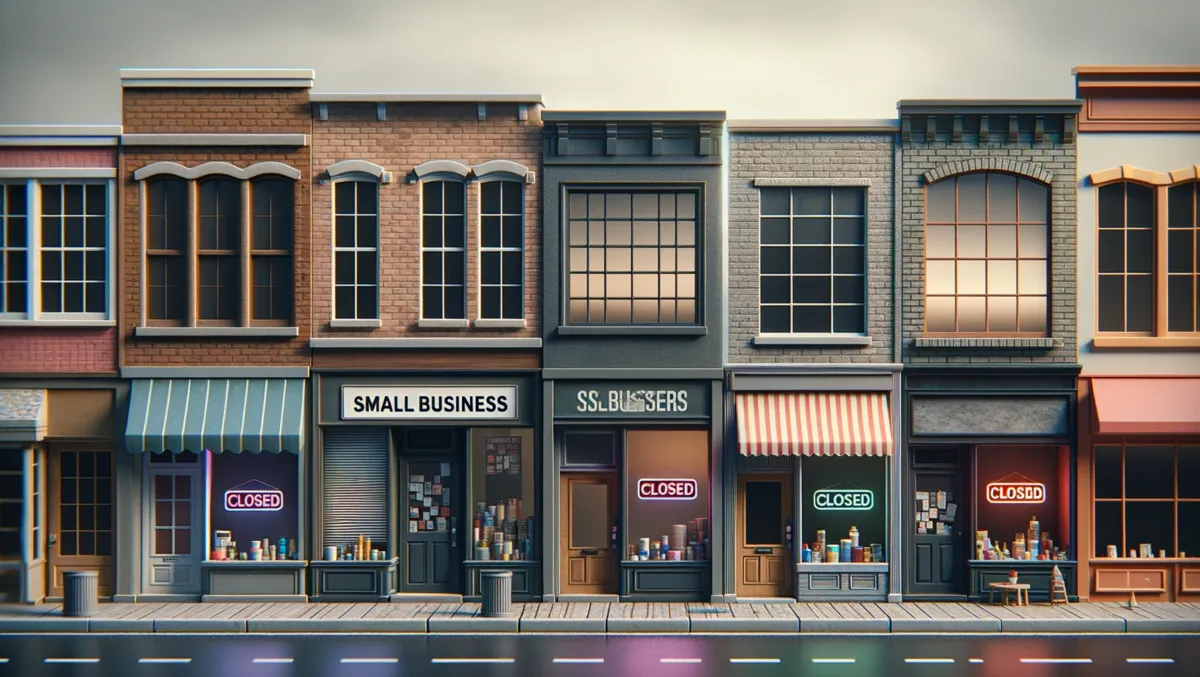 Cyber-attacks target 309,000 small businesses with a third facing losses
A recent disclosure alarmingly announces that 309,000 small businesses have been targeted by cyber-attacks, and subsequently 33% of these businesses assert that they experienced financial losses as a direct repercussion.
Additional research by Mastercard reveals that a significant 31% of small business leaders have made cuts to cybersecurity due to increasing cost pressures, while 63% openly admit to attempting to decrease business costs in response to the ongoing cost-of-living crisis. Furthermore, more than half (52%) of the businesses surveyed declared a keyed-up concern regarding the risk of potential attacks, with the same percentage discerning it too costly to invest in cybersecurity.
In a bid to provide practical and cost-effective guidance, Mastercard has joined forces with Jackson Henry, an 18-year-old ethical hacker who made headlines in 2021 after identifying a critical vulnerability in the United Nations systems; a vulnerability that could have exposed over 100,000 personally identifiable records. Together, they have established Cyber Secure in 60 seconds, a ten-episode content series intended to provide small businesses with straightforward, low-cost, and actionable insights into cybersecurity.
The collaborative study from Mastercard spotlights the pervasive nature of the threat posed by cyber-attacks among Australia's small-business leaders. While consciously aware of the severe threat, a remarkable 31% of small-business leaders have found themselves obliged to decrease spending on cybersecurity to offset burgeoning cost pressures. Cuts have been most notably motivated by a rising cost-of-living crisis, prompting a considerable 63% of businesses to focus their efforts on downscaling overall operational costs.
A combination of financial difficulties and a lack of adequate education has resulted in an unnerving 47% of small businesses admitting that they find it challenging to navigate their cybersecurity options, citing cost as the primary barrier.
Other major obstacles include time (31%), lack of knowledge concerning security solutions (30%), and a lack of awareness around potential threats (24%). A substantial 66% of small business owners recognize they would be prompted to implement security measures if they were informed of the full extent of cybersecurity risks, and 68% conceded they would greatly benefit from simple cybersecurity resources as an introductory measure.
Mastercard's collaborative initiative with ethical hacking prodigy Jackson Henry is intended to equip small businesses with a keener understanding of common cybersecurity vulnerabilities and furnish them with accessible, user-friendly insights to enhance the security of their systems.
As observed by Henry, "however, for small businesses, they often don't know where to start, and lack the time, resources, and budget of larger organisations, making it difficult for them to upskill in an area which is table stakes for businesses big and small."
The 10-part series, Cyber Secure in 60 Seconds, aims to arm small business owners with the essential knowledge required to take action against potential cybersecurity threats. The series covers 10 of the most common vulnerabilities that culprits may seek to exploit and outlines clear, cost-effective, and achievable action plans that business owners can implement to safeguard their systems.
These measures include educating and training employees, using strong and unique passwords, implementing multi-factor authentication, regularly updating software, using anti-virus software, limiting access rights, securely and regularly backing up data, exercising caution against phishing, enhancing email filtering, and developing a cybersecurity policy and incident response plan.
Malika Sathi, Vice President of Cyber & Intelligence Solutions and Digital Identity at Australasia Mastercard, highlights the crucial role of small businesses within economies and communities, stating that as data breaches and cybercrime pose tangible financial and reputational risks, it's imperative for small business owners to educate themselves on cybersecurity.
In wrapping up her statement, Sathi put forth the rationale behind their collaboration with Jackson Henry stating, "As an ethical hacker, Jackson provides unique and incredibly impactful insight into the vulnerabilities a small business may face. In partnering with him, Mastercard hopes to arm business owners with a clear way to tackle the problem that doesn't have to be complex or expensive."