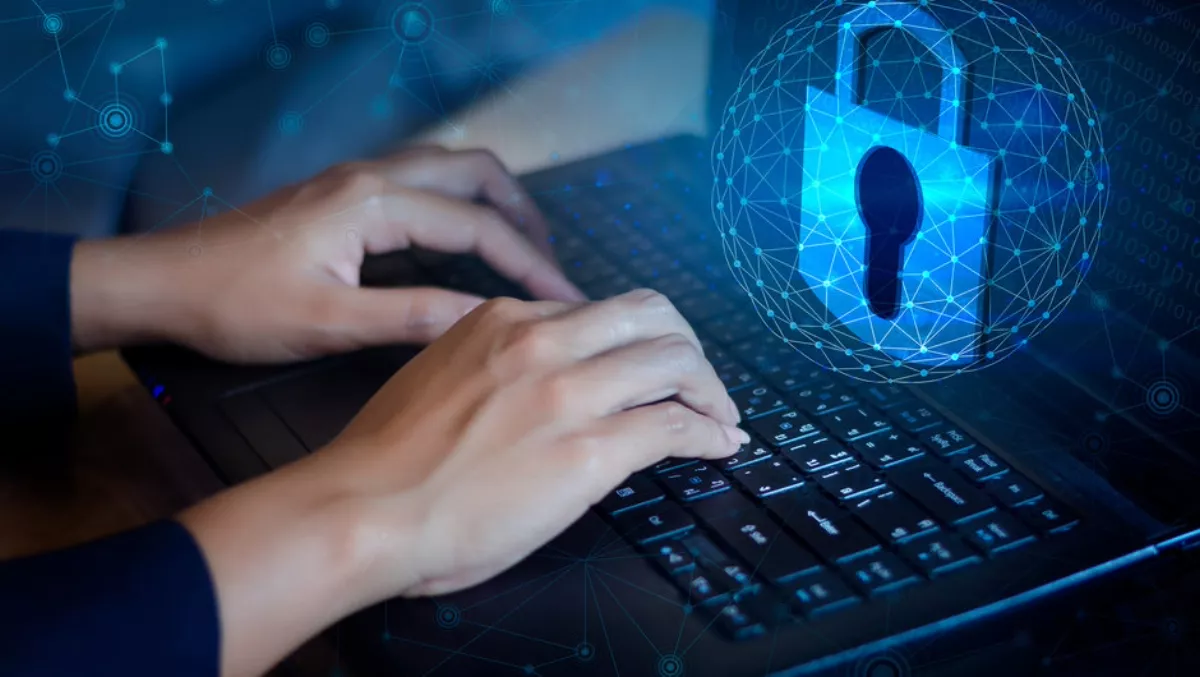 CrowdStrike: Improving network security with cloud computing solutions
Wed, 24th Apr 2019
FYI, this story is more than a year old
Organisations today are taking advantage of the benefits of the cloud to protect their email servers, support data privacy and integrity, and protect their intellectual property from cyber theft.
Australian spending on public cloud services is expected to reach $6.5 billion this year according to Gartner, which is an increase of 19% from last year.
As organisations transfer more of their infrastructure and data to the cloud, security becomes the prime question to be addressed worldwide.
Cloud security delivers numerous levels of control in a network infrastructure to afford protection and continuity.
The advantages of cloud computing may be attained by associating with advanced cloud-delivered endpoint protection providers, boasting a cloud infrastructure that can take away complexity and add scalability, manageability, and speed in threat control.
With these advantages, it makes sense that this delivery model will also transform the way the enterprise is protected.
Developing self-healing and neural networks
An important advantage of cloud-based cybersecurity architectures is their ability to centrally manage a diverse set of endpoints.
Cloud technologies are successful in pushing real-time, and simultaneous changes to the endpoints and their larger operating environments.
This ability, combined with the big data analytics and machine learning, is the face of modern-day cloud cybersecurity.
Beyond technology tools, the human element in cybersecurity is still key to responding to a changing threat landscape.
Threat hunters are able to use cloud platforms to detect malicious activities within seconds and share that information across millions of end users immediately to successfully respond to intrusions before they cause significant damage.
DDoS (Distributed Denial of Service) protection
Cyber-attackers, both criminal and nation-state, today flood their targets and companies simply cannot protect themselves against these high-volume attacks without adoption of next-generation technology.
The recent Memcached attack is the most recent example which delivered Australia's largest-ever DDoS attack in February last year.
Memcache systems are used by websites for caching memory to optimise the performance of sites that rely on external databases.
The organisations that lease lower Internet bandwidth service are easily taken offline by a sustained attack no matter what they do.
Companies with higher bandwidth pipes may opt to deploy local inline hardware for protection, but they still commonly succumb to attacks.
With the ever-increasing DDoS attacks, organisations should choose cloud computing security solutions focusing on stopping large quantities of traffic intended for business cloud server.
This involves checking, absorbing, and scattering DDoS attacks to reduce the danger.
Use Graph database on cloud
Graph is a natural technology for security.
Attackers today are proficient at hiding their activity in the noise and using native tools that are difficult to separate from normal user activity.
A graph database captures individual records or "nodes" in graph terminology that have freeform properties as well as potentially complex relationships between them, and connects them via "vertices".
Today's best techniques for detecting modern threats depend on collecting massive amounts of telemetry from endpoints, enriching it with context, and mining this data for signs of attack with a variety of analytic techniques.
Graph databases make it possible to apply many different types of analysis simultaneously, in real-time, and at scale, while being affordable - thanks to the cloud.
Graph databases also make human analysts much more efficient when performing security investigations and proactive threat hunting.
Cloud-based solutions can process enormous quantities of data quickly and with automation.
However, the true value of cloud-based security is that it gives end users greater visibility and control over their worldwide technology assets.
Cloud-based security enables a diverse set of endpoints to be managed simultaneously and quickly, regardless of the physical location.
While the Internet will never be crime-free, there is reason to believe that evolving technologies combined with effective policies will fill a historic void in abilities for quick detection, attribution, assessment and response.