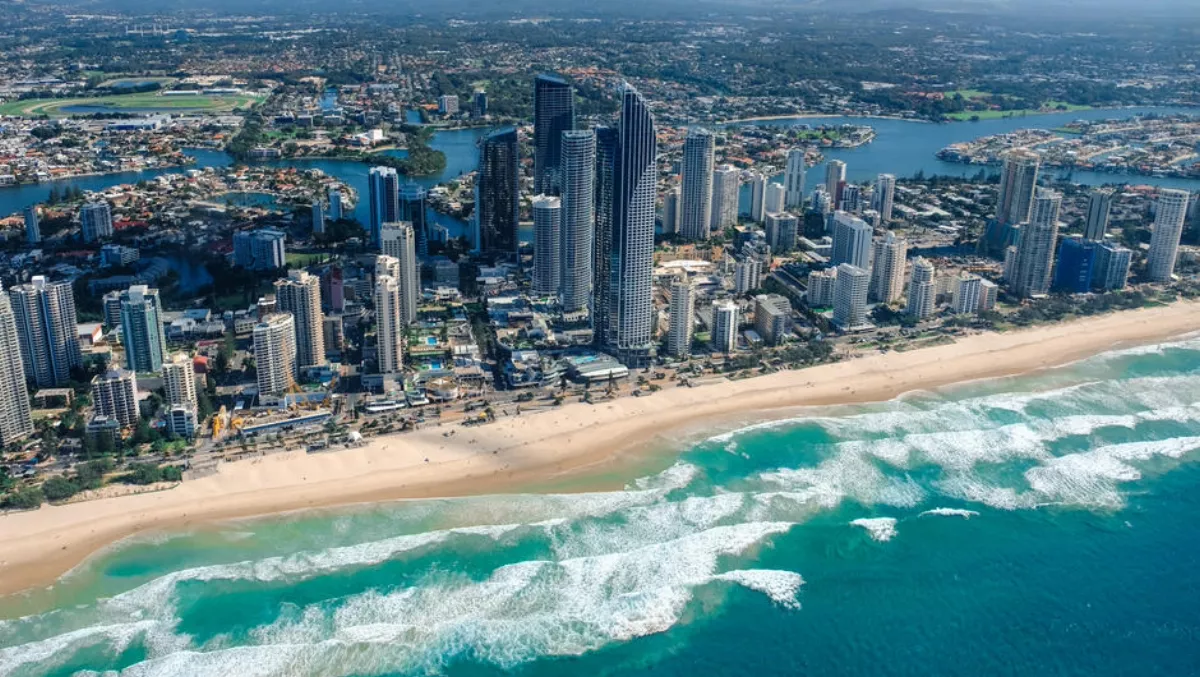 Connectivity and the city: Monitoring on the world stage
FYI, this story is more than a year old
In our day-to-day lives, we spend almost every moment connected in some way; with smartphones and smart TVs – everything is connected to the internet and monitoring our behaviours and movements. Even our microwaves, ovens, and fridges can connect to the internet and collect information on us; that's quite a network to keep track of, and it's all contained (mostly) within our homes.
But this is only the beginning. Imagine a network on a much larger scale – citywide – and on the global stage. Smart devices, smart buildings, and smart infrastructure continue to demonstrate the endless possibilities of IoT and the value it can bring to entire communities. Smart cities are erupting everywhere; sometimes they are permanent, and sometimes they are only set up for key global events like the Olympics.
For just this reason, all eyes (and CCTV cameras) are about to be on the city of the Gold Coast in Queensland for the Commonwealth Games, and how the city evolves post-event. With any large-scale project, there needs to be a comprehensive understanding of not only what's happening now, but any potential future risks or outcomes.
The evolution of a city
As with any large-scale event, the Commonwealth Games will involve many components. For example, looking after all of the people in attendance. Managing the safety of over 6,000 athletes, 15,000 volunteers, and 1.5 million spectators is a large task, and one that has seen the implementation of an additional 100 CCTV cameras around the city of the Gold Coast, by the state and federal governments.
Not only does CCTV need monitoring, so too do the numerous devices from which spectators and journalists will be watching and sharing the events. That's a substantial network of cameras and devices, and one that needs close monitoring.
There is another layer of equipment including production gear, broadcast apparatus, security cameras, ticketing processes, television screens and more - all of which will be connected to the network.
The enhanced functionality of the city – for events – might be permanent, might stay partially, or might be removed totally. Ultimately, it depends on the success of the project and the ability of staff to successfully monitor all aspects of the event.
The foundations of a smart city
Network monitoring plays a vital role in the success of smart cities – both during high-profile events and afterwards. A comprehensive monitoring system must be able to immediately advise staff of any network irregularities and issues that may arise. This includes disseminating automatic notifications on smartphones, emails, and the like, to ensure all problems are logged and appropriately addressed as soon as possible.
Events are not the only place where effective network monitoring can benefit communities. City leaders are increasingly recognising the potential for technological advancements to make cities more convenient, comfortable, and safer for residents and visitors.
Events like the Commonwealth Games lend themselves as precursors to the launch of connected smart-cities, and can be seen almost as a pilot test for the network monitoring involved. The Games, like smart cities, need support infrastructure that will allow staff to prepare for all potential outcomes, including system vulnerabilities and potential cyberattacks.