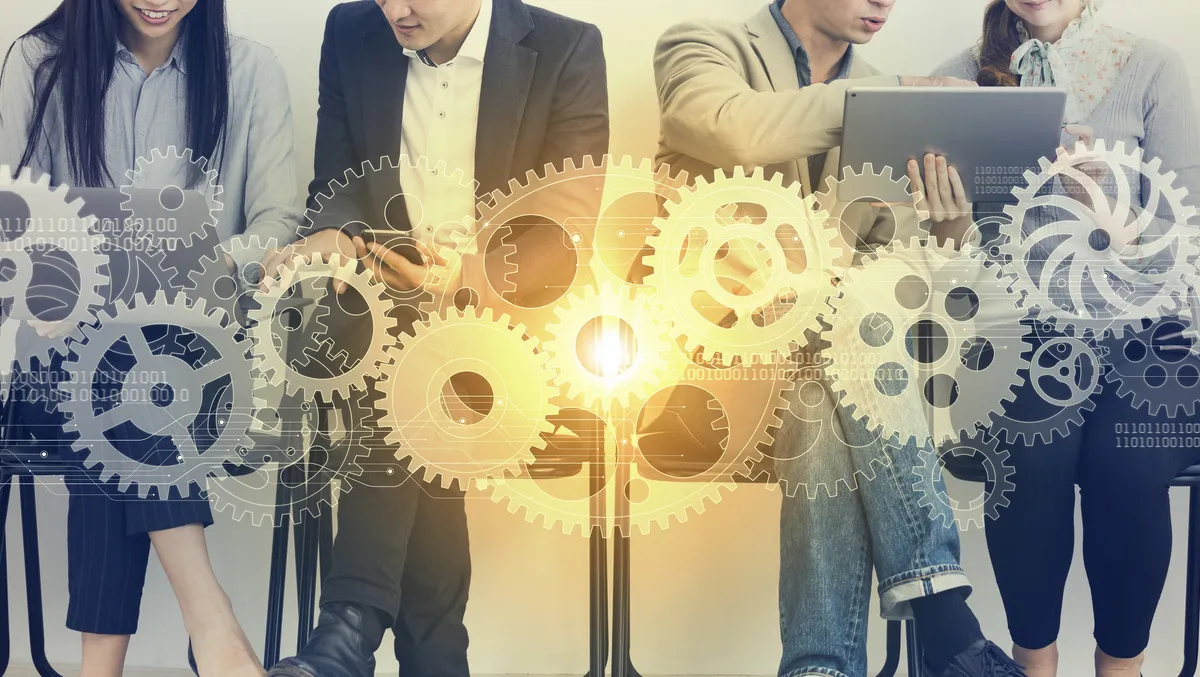 Claroty and CrowdStrike build on integration with latest launch
Claroty, the cyber-physical systems protection company, has announced an expanded integration with CrowdStrike, a specialist in cloud-delivered protection of endpoints, cloud workloads, identity and data, to increase visibility and reduce cyber and operational risk in industrial environments.
Building on the API-based integration both companies announced at CrowdStrike's Falcon 2022 conference between Claroty Edge, the visibility solution, and the Crowdstrike Falcon Discover for IoT module, the native integration includes a common methodology to discover, categorise, and recognise assets and joint research to continually improve device recognition, the companies state.
By enhancing the extended detection and response (XDR) capabilities of the CrowdStrike Falcon platform with comprehensive asset discovery in industrial environments, the integration gives customers visibility, protection, and monitoring controls for the entire Extended Internet of Things (XIoT), including operational technology (OT), IoT and IT assets.
As organisations seek to modernise their industrial environments, they are connecting previously air-gapped OT assets to enterprise IT and the cloud, while also introducing new XIoT assets such as 'smart' lighting and HVAC systems.
As a result, more CISOs have become responsible for securing their organisation's cyber-physical systems, however they lack the visibility they need to fully understand and mitigate the risks and vulnerabilities now facing them. This challenge is heightened by the inability to deploy traditional IT security solutions to these environments without disrupting mission-critical production processes, the company states.
The native integration enables CrowdStrike Falcon Discover for IoT to provide contextualised, in-depth visibility by discovering and profiling all connected assets across industrial and enterprise environments.
Once visibility is established, asset owners can deploy Claroty xDome, which seamlessly integrates with the CrowdStrike Falcon platform, to:
Reveal the risks and vulnerabilities of XIoT assets
Fully map device-to-device communications and simplify the deployment of network security controls
Prioritise which devices require the most urgent attention, so security experts can focus their risk reduction efforts on the most vulnerable systems
Amol Kulkarni, Chief Product and Engineering Officer at CrowdStrike, comments, "While gaining visibility into industrial environments is the obvious first step, knowing what to do with that information is just as big of a challenge for security teams that are now charged with protecting them.
"Organisations need a unified security platform that can provide deep visibility into cross-domain data and an understanding of their attack surface in order to make informed, risk-based decisions and improve their security posture. The integration with the CrowdStrike Falcon platform and Claroty Edge empowers IT and security operations teams to receive actionable insights with the right data and bridge the gap between OT and IT environments."
Grant Geyer, Chief Product Officer at Claroty, comments, "As industrial environments become increasingly connected and exposed to new kinds of threat vectors, securing them while simultaneously maintaining operational resilience requires deploying specialised controls that cannot be achieved solely through traditional IT security methods.
"Our expanded integration with CrowdStrike serves as the first step in our customers' OT security journey and lays the groundwork for safely securing OT environments, across devices and networks, with the power of both CrowdStrike's and Claroty's platforms. This alliance empowers organisations with a simple, strategic approach to secure the XIoT by taking action before a threat becomes a breach, impacting production."
CrowdStrike Falcon Discover for IoT is a module of the Crowdstrike Falcon platform. Customers can take advantage of the comprehensive visibility from Claroty and CrowdStrike in a single solution.