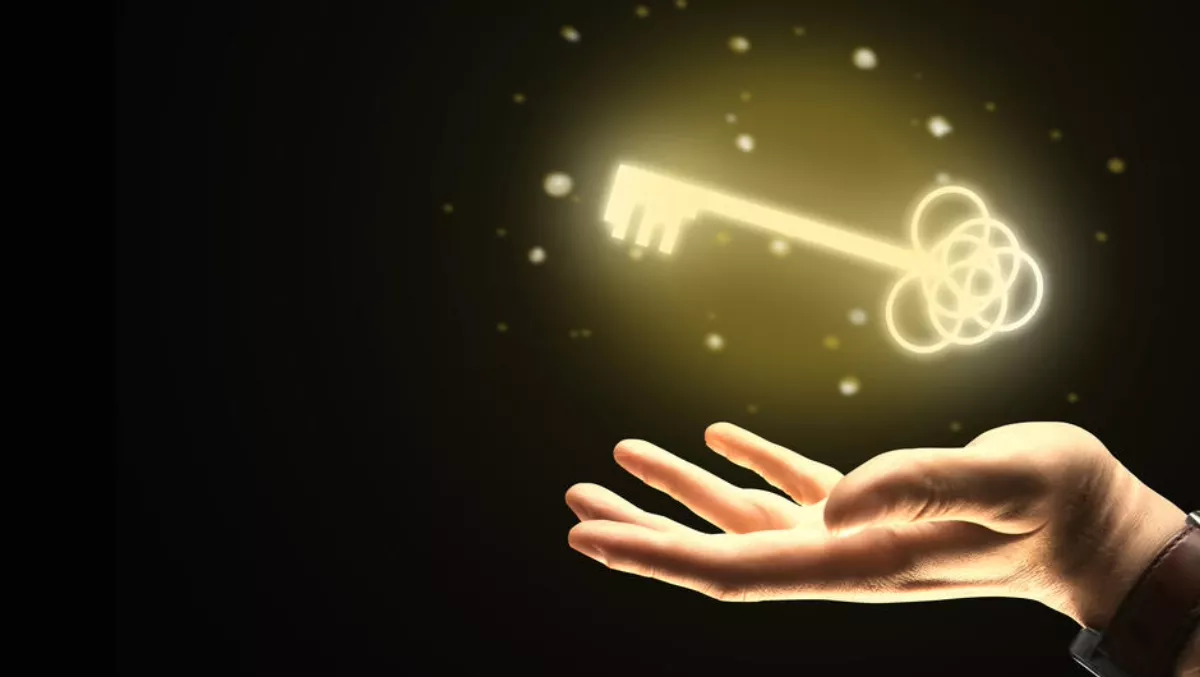 Brisbane firm takes encryption to enterprise storage market
Wed, 28th Mar 2018
FYI, this story is more than a year old
Brisbane-based enterprise key management firm Cryptsoft is approaching the enterprise storage market with its encryption technologies, after signing up with data management solutions designer BDT Storage.
Cryptsoft's flagship solutions, called Key Management Interoperability Protocol (KMIP) software development kits, are used widely across the enterprise market.
The partnership with BDT Storage will incorporate Cryptsoft's KMIP technology into BDT's 3U-high, expandable OEM tape library product designed for the enterprise storage market.
"BDT is excited to offer Cryptsoft's KMIP encryption technology in our latest 'Multistor' 3-U OEM expandable tape library unit. Cryptsoft's deep experience in building and customising security solutions that offer the end-customer maximum options for protecting and managing their data is highly valuable to us," comments BDT vice president of research and development Franz Bucher.
According to BDT, it supplies tape storage products to many of the world's biggest vendors, including HPE, IBM, and Fujitsu. Its customers demand modern, standards-based encryption technologies in all products.
The partnership with Cryptsoft will allow BDT to meet customers' storage requirements while seamlessly integrating into end-to-end encryption solution strategies that are currently implemented by enterprises.
"Cryptsoft's KMIP technologies allows us to meet the enterprise end-customer's modern security expectations while continuing to allow all of our storage vendor customers to seamlessly integrate their products into existing enterprise security solutions," Bucher continues.
Cryptsoft business development manager Justin Corlett adds that his company conforms to full specification implementation, interoperability and rapid adoption of KMIP versions.
"Utilising our technology to facilitate encrypted tape interoperability between IBM and HPE tape drive based libraries is a real game changer that re-confirms Cryptsoft's technology leadership and status as the preferred provider of KMIP technologies for the entire storage market," Corlett explains.
Last month Cryptsoft and BDT Storage also worked on a collaborative proof-of-concept project to understand how data storage and KMIP could work together.
"Enterprise-grade encryption and key management solutions are frequently assumed to be designed only for the large to medium size enterprise, however this POC to embed Cryptsoft's KMIP server in our Multistor tape library product shows the SME market that modern, standards-based encryption and key management technology is available and just as accessible to companies of all sizes," commented Bucher at the time.
"Demand to embed KMIP server capability in storage devices is being driven both by the traditional large enterprise and by SMEs," adds Corlett.
The two companies have a history of collaborating on proof-of-concept solutions to meet developing market demand.