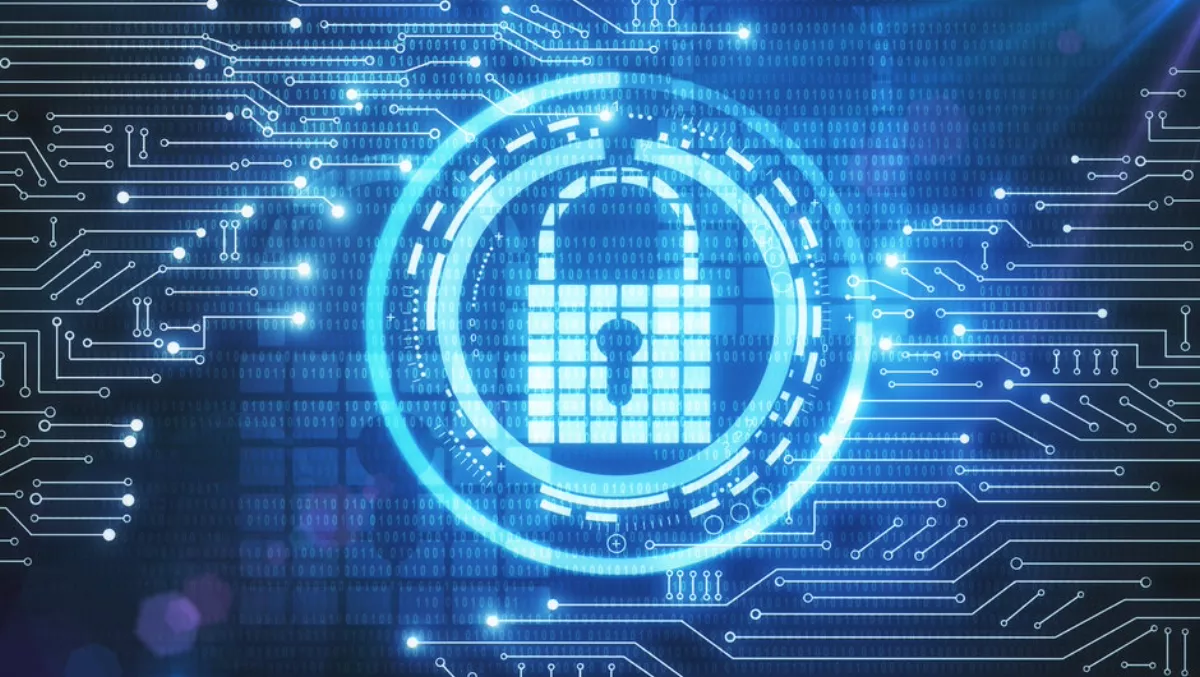 Aus organisations need to lock down on data security
Wed, 14th Nov 2018
FYI, this story is more than a year old
As an increasing number of Australian organisations store sensitive data on multiple clouds, more are treating encryption as a proactive and consistent business strategy rather than a compliance burden.
Despite this, the 2018 Thales Encryption Trends Study finds that failure to engage in enterprise-wide encryption and a lack of skilled personnel are hampering a strong security posture for most organisations.
The study – conducted by independent research firm Ponemon Institute in collaboration with Thales – delves into how Australian organisations are dealing with threats to data security in the digital age, when sensitive data is increasingly stored off-premise.
Notably, nearly 9 in 10 organisations (88%) store data in the cloud today or will in the next year or two.
Seventy-three percent of this data is considered sensitive or confidential.
Just three years ago, enforced compliance with security regulations was the main driver for organisations adopting encryption technology.
Today, organisations are proactively defending themselves against specific, identified threats and securing intellectual property – indicating a better understanding of external risks, and why protecting customer information is crucial.
The majority of organisations identified protecting against specific threats as their key reason for deploying encryption (56%, up from 43% last year).
There has been a 12% growth over the past three years in the number of organisations with an enterprise-wide encryption strategy in place (26% in FY15 to 38% in FY17).
Promisingly, data security continues to be prioritised in the boardroom as well, with lines of business taking increasing responsibility for the firm's security posture, instead of delegating this to the IT department.
The data dilemma across industries
Year-on-year the encryption of payment-related data and financial records has risen steadily, despite payment-related security management becoming seemingly more difficult for Australian organisations.
Fifty-nine percent of respondents this year stated that this was the data their organisation routinely encrypted, followed by 46% doing the same for both financial records and customer information.
Interestingly, despite the introduction of the European Union General Data Protection Regulation (GDPR) in May, fewer companies are encrypting employee data.
Where nearly 3 in 5 organisations (56%) routinely encrypted employee and HR data in 2016, this has further dropped to around 2 in 5 organisations (44%) this year.
Perhaps more alarming, given the recent outcry over Australia's My Health Record initiative – that provides citizens and their healthcare providers an online summary of their health information – is that healthcare information continues to be the least encrypted data for organisations.
Under 1 in 4 organisations (23%) indicated they encrypt this data, a figure which has remained stagnant since 2016.
Insider threat compounded by challenging data discovery
Tying with the USA for the highest rate of employee mistakes in the world, 3 in 5 Australian organisations (60%) consider human error as the greatest threat to the exposure of sensitive or confidential information – whether due to lack of management oversight, insufficient training, or other causes.
A potential reason behind these mistakes could also be the 'pain' associated with encryption key management.
Using a 10-point scale to rate the overall 'pain' associated with managing keys within their organisations – with one equalling minimal impact and 10 equalling severe impact – the majority (63%) chose ratings of seven or above; higher than any other country surveyed globally.
The top reasons cited were a lack of skilled personnel (63% of respondents), and insufficient time and money (52%), with 1 in 2 organisations (49%) still using manual processes like spreadsheets and paper-based documents to manage encryption keys.
This risk pertaining to human error is compounded by the fact that discovering where sensitive data resides in the organisation continues to be the biggest challenge, a factor that has risen from 50% in 2016 to 62% in 2018.
Thales ANZ eSecurity regional sales director James Cook says, "It's beneficial for organisations to expect their data to get into the wrong hands at some point and to ensure that even if the worst does happen, it's still safe.
"Customers are increasingly aware of the value of their data and they expect organisations to be responsible custodians.
"It's very encouraging to see that companies are now increasingly implementing encryption to protect their data because they see the threats that exist, instead of just being required to by regulators," he adds.
The Global Encryption Trends Study is now in its thirteenth year, having expanded from a US survey to now include respondents in 12 countries including Australia, Brazil, France, Germany, India, Japan, Mexico, the Middle East, the Russian Federation, South Korea, the United Kingdom, and the United States.
Australian-specific findings are based on the surveys from 315 respondents in Australia.