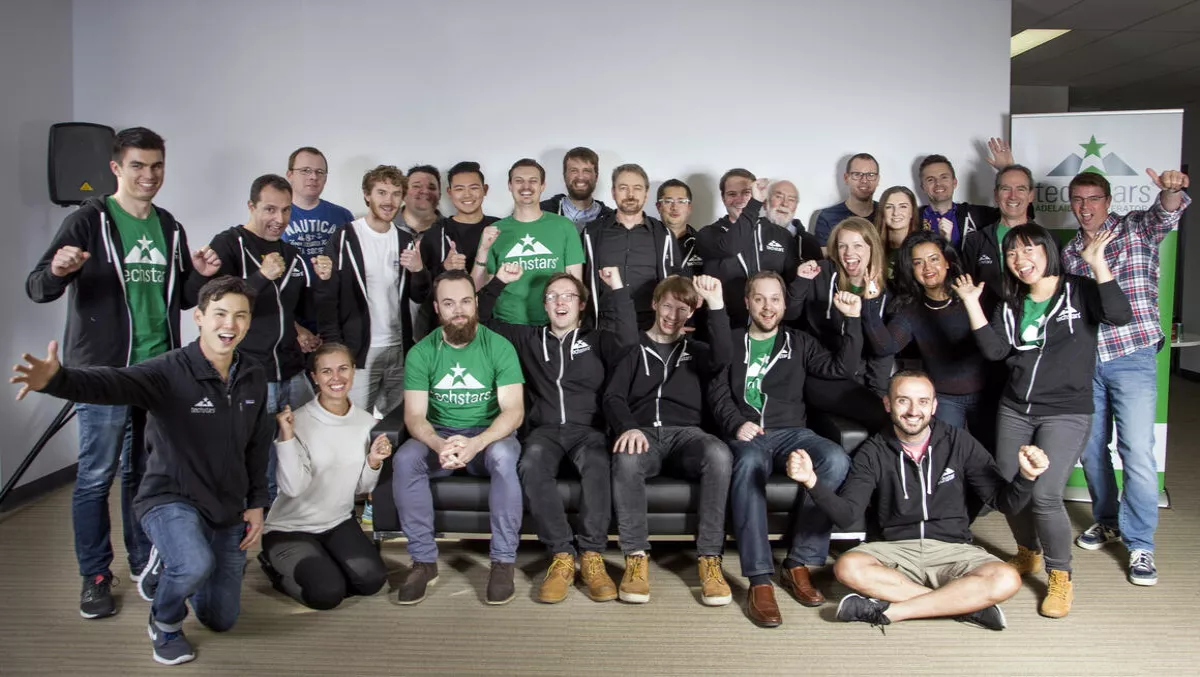 A/NZ defence startups gear up for Techstars Adelaide accelerator
FYI, this story is more than a year old
Budding defence startups from around Australia, New Zealand, India and the United States are part of the very first Techstars Adelaide accelerator program.
The program allows teams to work on a wide range of defence and security-related technologies, including big data and analytics, cyber and physical security, performance improvement, unmanned aerial systems, rocket propulsion and sensors.
Teams will also have access to a cash investment of up to $120,000 in their individual companies, $1 million worth of perks and access the Techstars global network, as well as high profile mentors.
Techstars Adelaide managing director Terry Gold says he received a high volume of applications and he was hugely impressed by the depth of innovation coming from defence and related sectors.
"From drones to data analytics, from virtual borders to rocket science – we've assembled a group of the most exciting technology startups working in and around defence today. By bringing these teams together and linking them with startup experts and industry specialists we will help them rapidly scale up their businesses," he says.
Amongst the top 10 finalists are NIMIS Cybersecurity and CRON Systems.
Melbourne-based NIMIS Cybersecurity, led by security evangelist Priya George and CSO Daniel Johns, aims to deliver an AI-based penetration testing tools that can simulate a cyber attack. It also helps organisations used white-hat hacking accessories to report on vulnerabilities and protection levels. The company wishes to commercialise the product on a global scale and scale the business internationally.
CRON Systems, an India-based startup that delivers IoT-based intrusion detection platform, uses the "Kavach" Laser Wall, a sensor grid designed to detect and identify intrusions along the border. The company hopes to expand to international markets including the Middle East, Africa and Europe.
Dotterel Technologies, a New Zealand-based firm, delivers noise reduction and audio enablement in drones. Led by CEO Mat Rowe and COO Shaun Edlin, the company has already raised NZ$210,000 through a pre-seed round.
"We are excited to have such a great class of founders apply to join the Techstars Adelaide program, and look forward to seeing where these startups can go. To date, our program has helped companies raise an average US$3.5 million in venture capital once they've completed the program, and we look forward to offering the same opportunities to our Top 10 companies for our first program in APAC," comments Techstars founder and co-CEO, David Cohen.
The full list of participants is below.
1. Additive Rocket Corporation - San Diego, USA 2. CRON Systems - New Delhi, India 3. Daitum - Adelaide, Australia 4. Dotterel Technologies - Auckland, New Zealand 5. IR Sensors - Adelaide, Australia 6. Iridium Dynamics - Brisbane, Australia 7. MySky Technologies - Adelaide, Australia 8. NIMIS Cybersecurity - Melbourne, Australia 9. RadioMaze Inc. - Cupertino, USA 10. Teamgage - Adelaide, Australia
Related stories
Top stories