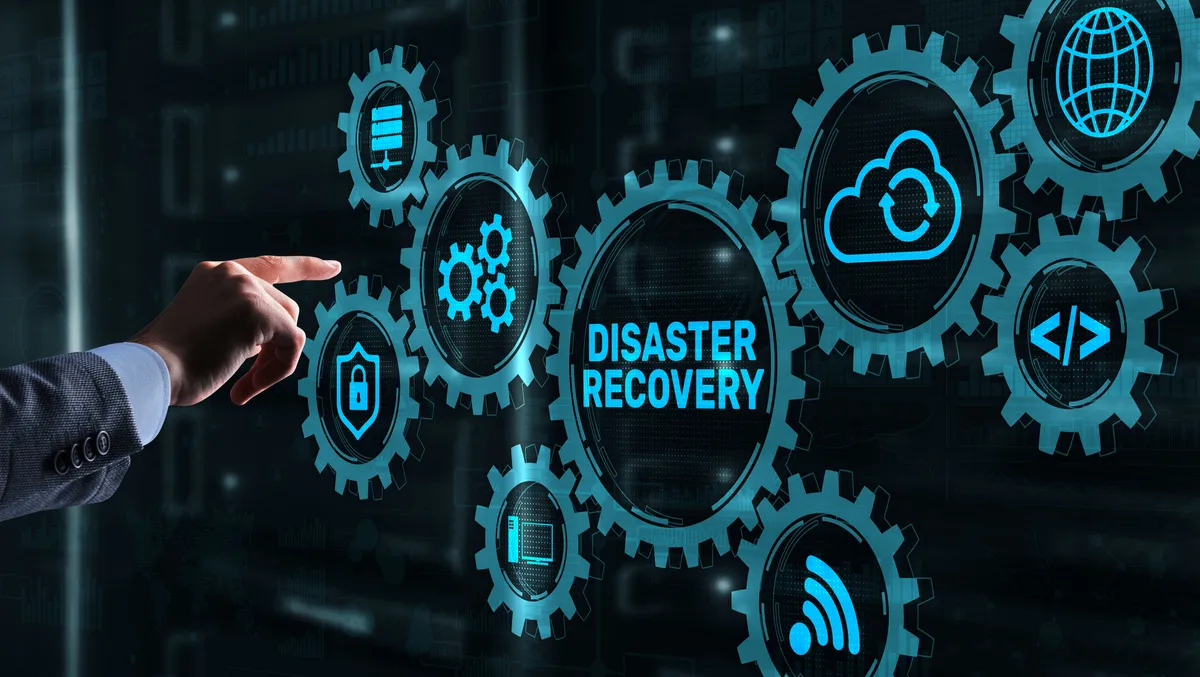 Acronis recognised by Frost & Sullivan for DRaaS innovation
Acronis, a global specialist in cyber protection, earned a distinction of Company to Action in Frost & Sullivan's 'Frost Radar: Disaster Recovery as a Service, 2022' report.
In a field of 12 other competitors, Acronis is placed prominently within the upper quadrant of growth and innovation. This placement praises Acronis as a company to be considered first for investment, partnerships, or benchmarking.
The Frost Radar is a benchmarking system and ratings report released yearly by Frost & Sullivan, a growth consulting firm. The DRaaS Radar, which was issued in November 2022, recognises organisations that are best poised to take advantage of growth opportunities in their respective industries.
Earning a plot on the radar means that the vendor demonstrates excellence in the following categories: growth potential, best practices, competitive intensity, customer value, and partner potential.
Along the Innovation X-axis, companies are graded on their understanding of disruptive trends and their ability to develop solutions to challenge those trends.
The Growth Index along the Y-axis measures revenue, market share, vision, sales, and marketing. The chart represents a companys track record of growth and showcases its healthy pipeline and sound vision to continue expanding its innovation.
In this evaluation, the Frost Radar compared the merits of disaster recovery as a service (DRaaS) providers. The Frost Radar highlighted Acronis Cyber Protect Cloud as a 'triumph in innovation', especially its advanced protection packs that enable customers to customise and expand their services. Adding components based on a customer or service providers specific needs allows users to strengthen their services and control costs.
The report also applauded Acronis for its skyrocketing recent growth: 260% year-over-year from 2021. Acronis' heavy focus on investing in the partner ecosystem with attractive incentive programs that increase sales in the channel, along with the company's successful acquisition history were other positive ticks in the growth category.
Candid West, VP of Research at Acronis, says, "We're honoured to receive the Company to Action recognition in Front & Sullivan's Frost Radar DRaaS report, but in the spirit of the benchmark, were not going to rest on our laurels. We'll continue to innovate our products and partner programs to trailblaze in the cyber protection and DRaaS industries."
The latest Acronis Cyberthreats Report: Year-end 2022 found that ransomware gangs were adding 200-300 new victims each month during the second half of 2022 as ransomware continues to be the number-one threat to big and medium-sized businesses.
With ransomware incidents increasing 25% over the last five years and 40% of ransomware attacks leading to a criminal payday, fast-acting and effective DRaaS is crucial to any compliant and secure corporate cyber protocol.
West adds, "The phrase instrumental in advancing the industry into the future is what stuck out to me and excites me the most about the report. As long as cyber crime exists, there will still be work to be done. We hope to continue to push ourselves and our contemporaries to advance the DRaaS industry."