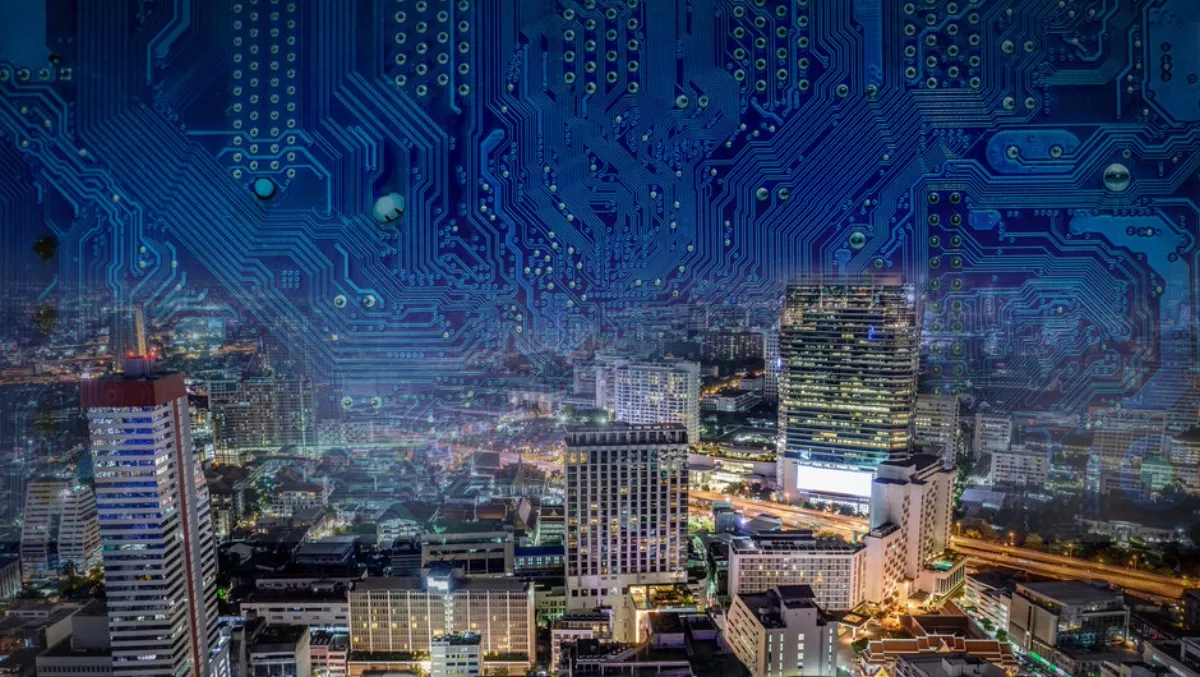 ANZ businesses taking IoT security more seriously - MapR
FYI, this story is more than a year old
As more devices become connected in the workplace, the challenge of ensuring enterprise security is vastly increasing.
The Internet of Things (IoT) is permeating every aspect of the organisation; enabling businesses to drive efficiency and increase revenues, with 67% of large-scale IoT users (those with more than 50,000 connected devices) reporting significant returns on their investment.
With the number of connected devices expected to reach over 20 billion by 2020, it is inevitable that businesses will struggle to maintain security in the face of such a rapidly expanding attack surface.
And for those connected devices that are equipped with cameras and microphones, the risk of highly sensitive data being compromised and exploited by cybercriminals is even higher.
IoT provides businesses with new streams of data to quantify and analyse, delivering key insights that can help increase business value.
However, it's crucial that organisations realise the security considerations in managing the vast streams of big data being generated by IoT.
Education is necessary
Research shows that most Australian businesses lack concern for the threat cyber attacks can have on connected devices within the enterprise, with only 34% of companies intending to assess IoT risks across their business, while 16.1% don't know who is responsible for IoT security.
Meanwhile, there was a 600% increase in attacks on IoT devices from 2016 to 2017, making it imperative that businesses are prepared to protect their connected devices.
Educating employees on how to detect and prevent data breaches is essential, especially because the majority of data breaches are caused by human error.
Businesses need to ensure they have a cybersecurity strategy in place that can adequately secure and protect their operations.
Data security is imperative to any IoT strategy
While education and awareness of the security risks posed by IoT are currently lacking, the tide of opinion amongst those companies that have already implemented IoT strategies is slowly changing.
53% of ANZ companies now believe that keeping IoT secure is the greatest challenge they face in rolling out their IoT capabilities.
Authentication is a key part of this process and will work to prevent malicious actors from accessing business networks early on.
Authenticating employees and assets onto networks can allow organisations to detect potentially harmful assets or people attempting to breach networks before they have time to access large sets of data.
Assets such as time-series data transmitted from IoT sensors and structured data within application and database systems are also crucial resources that require significant security.
Implementing an IoT security plan
As a bare minimum, organisations should ensure their cybersecurity approach can lock down data security across the cloud, and edge devices – with the appropriate key management and encryption in place.
With 70% of IoT devices vulnerable to cyber attacks, implementing adequate security software is necessary to protect big data.
Security mechanisms should efficiently detect anomalies in data, ensuring only legitimate people are accessing data.
Encryption of data needs to be maintained from the core where most data is stored, and moreover at the fringes, the areas most vulnerable to attack.
In the event of a data breach, businesses need to ensure their cybersecurity software can detect affected assets swiftly – inevitably limiting revenue loss and avoiding damages to brand reputation.
The rise of IoT and connected devices has the potential to completely change the way business operations are enhanced.
However, the increased interconnectedness of devices and the growing number of 'things' connected to the internet are leaving businesses vulnerable.
Implementing effective cybersecurity software and strategies is necessary to ensure the big data that is stored within IoT is completely protected.