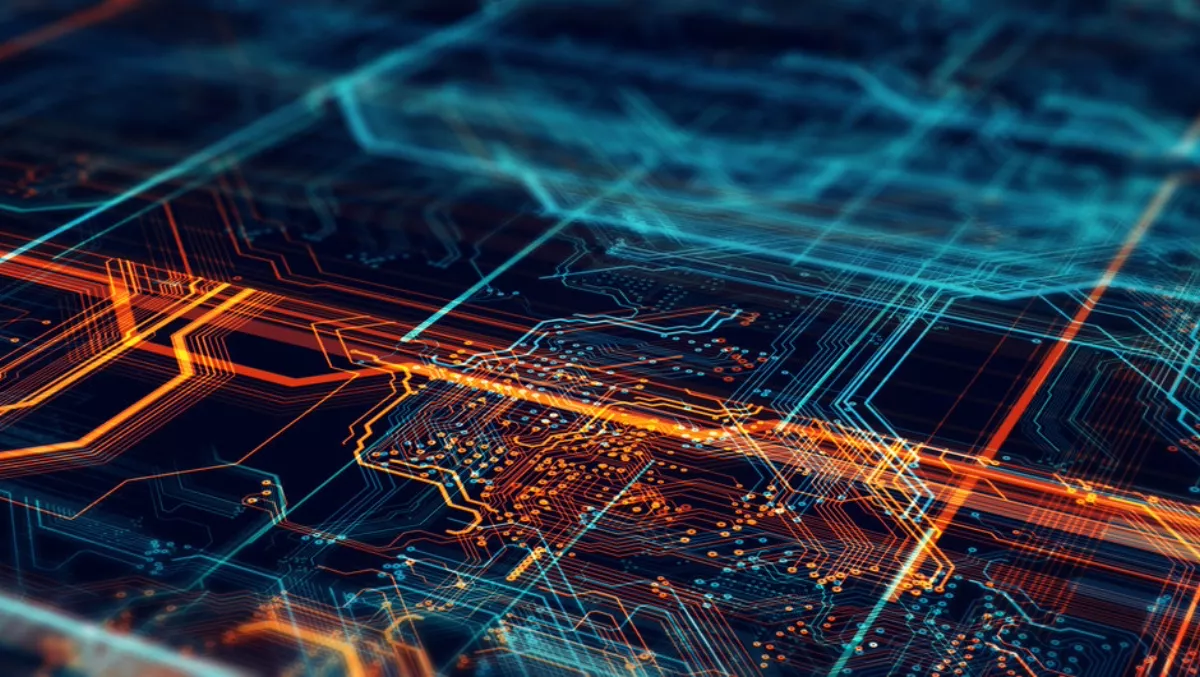 Why SD-WAN is key for expanding businesses - SonicWall
Thu, 14th Feb 2019
FYI, this story is more than a year old
Australian businesses are expected to spend approximately $93billion on IT products and services in 2019, as the demands on IT continue to increase year on year.
While all organisations understand the need to invest in IT services, fiscal efficiency is always a key priority.
One cost every organisation cannot compromise on is reliable and quick internet connection.
Access to the internet is essential for communications, website hosting, sharing files, serving up apps and a number of other activities resulting in an expensive invoice, especially for organisations that have multiple offices, branches or stores.
Today's broadband users define their experience by performance rather than availability.
Employees don't just expect to have access to workplace applications like email or file sharing, they demand that services perform as expected, in real time.
Any delay is met with complaints and a call for more bandwidth, which represents an additional expense for organisations.
Organisations with multiple offices or stores also often require all offices to be securely connected with each other and a centralised corporate headquarters.
A common method for securing multiple locations is multiprotocol label switching (MPLS).
Using MPLS, organisations can create a private wide-area network (WAN) to securely send data between locations via the shortest path available without going through the public internet.
MPLS supports multiple connection types, including T1 andrelay.
However, the problem is these connections have to support an increasing number of connected devices and bandwidth-intensive applications that demand higher speeds, resulting in higher costs.
The solution is for distributed businesses to move to software-defined wide-area networks, known as SD-WAN.
By implementing SD-WAN, organisations will be able to reduce costs, achieve optimised application performance and have greater network flexibility.
Reduce costs
To help organisations reduce their costs while still prioritising security and performance for business-critical applications, secure SD-WAN technology enables organisations to build, operate and manage secure, high-performance networks using readily-available, low-cost public internet services, such as DSL, cable and 3G/4G.
An alternative to WAN connection technologies, including MPLS, SD-WAN enables virtually any organisation — retailers, banks, manufacturers and others — to connect sites spread over great distances for sharing data, applications and services, without the need to purchase additional hardware.
Consistent, optimised performance
Reliable and stable applications are paramount for all organisations and having optimised networks can help achieve these.
As with other software-based services, SD-WAN can respond proactively to real-time network conditions to improve network latency.
With SD-WAN, organisations will be able to realise faster, more consistent performance for Software as a Service (SaaS) solutions and business-critical applications, such as voice over internet protocol (VoIP), video and unified communications, through capabilities such as deterministic application performance, which steer the apps over less-congested links to overcome jitter, latency, packet loss and other unfavourable network conditions.
Greater agility
SD-WAN removes the need to purchase additional hardware, reducing the complexity of configuring branch office devices, routing schemes and network addresses.
Provisioning hardware remotely removes the need to have onsite IT personnel perform the task.
In addition, IT administrators can manage the entire network, including devices at SD-WAN-enabled branches or remote locations and add or remove WAN connections when required.
SD-WAN is to networks like the cloud is to storage.
SD-WAN allows organisations to scale networks based on their current requirements, giving IT teams and organisations more flexibility to run networks at optimal capacity.
Integrate SD-WAN in the whole security package
For SD-WAN to be a viable alternative to private WANs, enterprises must ensure they have the same level of inspection and enforcement at the branch and remote sites as they have in the data center.
Integrated security features with SD-WAN are table stakes for most enterprises adopting the technology.
Providers should look at SD-WAN as part of an overall technology for branch office connectivity, security, application performance predictability, visibility and analytics.
This integrated approach will ensure consistent performance and availability of business-critical and SaaS applications, and comprehensive security across all layers without compromising performance.
As most Internet traffic is encrypted, SD-WAN solutions must be able to offer high-performance deep packet inspection (DPI) of TLS/SSL-encrypted traffic to ensure networks remain secure.
By implementing SD-WAN solutions that are integrated with other security solutions such as firewalls, organisations will be better protected from threats such as malware and ransomware.
SD-WAN presents a cost-effective networking alternative for organisations operating distributed businesses, which delivers reliable and stable applications and greater network flexibility.
However, organisations must ensure SD-WAN solutions are integrated with other security solutions like firewalls to remain protected from threats.