Video: 10 Minute IT Jams - An update from Secureworks
Mon, 30th May 2022
FYI, this story is more than a year old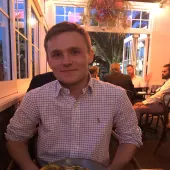 By Mitchell Hageman, Managing Editor
TechDay's 10 Minute IT Jams provide sharp, to-the-point insights into emerging and established technology companies that operate in the Asia-Pacific region.
Today we are joined by Secureworks CSO Ian Bancroft, and director and GM Demetrios Georgiou.
The pair join the jam today to discuss the industry wide opportunity to resolve cybersecurity negligence as new threats continue to evolve. They also delve into the widespread cyber skills shortage and the significant demand in this area.
In the video, they also discuss:
The Australian Government's recent AUD$9.9 billion investment in cyber intelligence and what opportunities can arise from this.
The positive outcomes for Secureworks partner ecosystem as a result of the Australian Government's investment in cyber intelligence.
The consequences of cyber negligence.
Navigating skill shortages in the security industry.