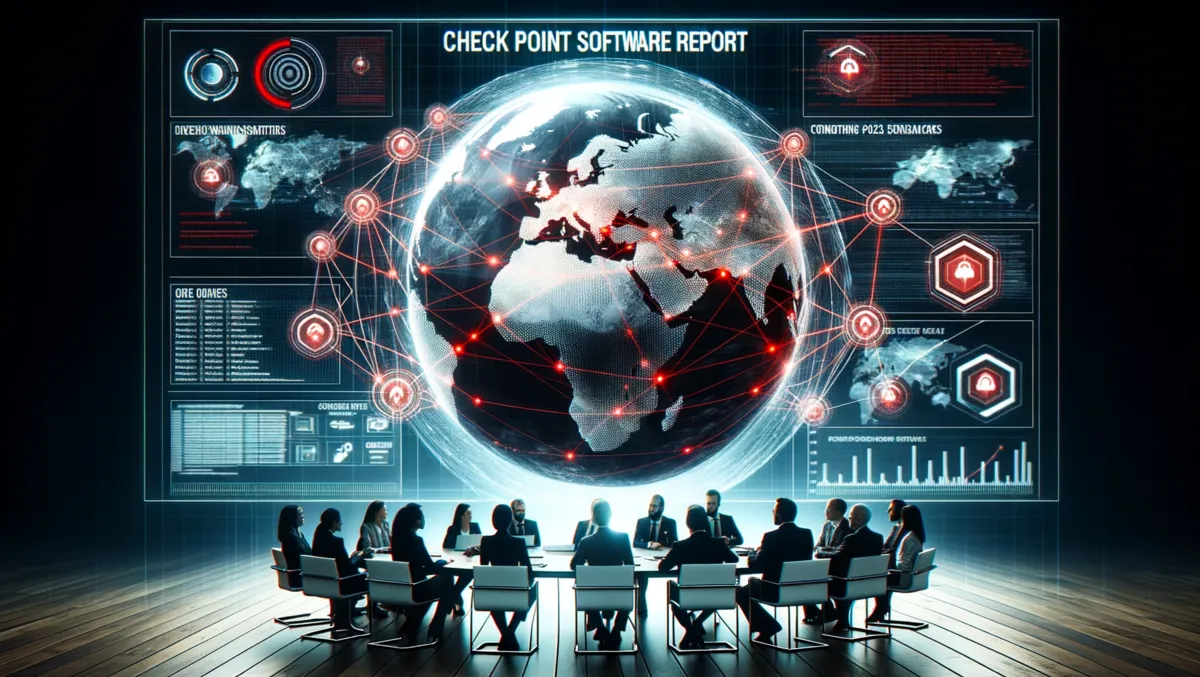 Unveiling the future of hacktivism: Check Point Software report 2023
Check Point Software has delved into the landscape of hacktivism in 2023 and beyond, helping to disentangle various misconceptions about the movement while providing crucial guidance for organisations looking to mitigate their exposure to hacktivist threats.
The digital realm in 2023 has become a fertile platform for state-backed hacktivism, propelled in part by the geopolitical dynamics of the era. However, it is vital to recognise that hacktivism is not solely a preserve of nation-states. Grassroots hacktivism, stirred by local political tensions, presents just as formidable a threat as those backed by states.
Hacktivism is generally understood as the malicious employment of digital tools like hacking to fuel civil disobedience or project sociopolitical ideologies. In its most benign form, it manifests as digital vandalism that inconveniences organisations.
However, in its extreme forms, hacktivism can unmask confidential data, hijack company assets and even dismantle an organisation's reputation, leading to potentially catastrophic outcomes. In recent years, incidents related to hacktivism and cyberattacks have seen a surge in frequency.
Hacktivist groups typically target government agencies and multinational corporations with ideologically opposed views or perceived detrimental societal impacts. It's hard to discuss hacktivism without mentioning Anonymous, a group known for their non-violent digital protests in the form of distributed denial of service (DDoS) attacks aimed at promoting their version of truth and justice.
Although Anonymous may have popularised hacktivism, the real danger for businesses and government agencies is far more pervasive. Check Point Software's 2023 Mid-Year Cyber Security Report shows an 8% global increase in weekly cyberattacks, the most significant rise in two years.
The substantial surge can primarily be attributed to the increasing menace posed by well-organised ransomware groups, the advanced utilisation of artificial intelligence (AI), and the rising prevalence of hacktivism.
In 2023, the rise of state-affiliated hacktivism was noted, with hacktivist groups selecting targets based on geopolitical agendas, sometimes under government orchestration.
Noteworthy instances include the Russian-affiliated "Killnet" group, which launched DDoS attacks against Western healthcare organisations in response to the West's support for Ukraine. Another example is "Anonymous Sudan", a pro-Islamic group that targets Western organisations in retaliation for alleged anti-Muslim activities.
Hacktivism is evolving from being primarily a domain of individuals and small groups to becoming increasingly orchestrated by state-sponsored organisations with ideological underpinnings. AI, in particular, has emerged as a critical tool in hacktivism, with threat actors utilising AI-powered offensive strategies against businesses and governmental entities.
In the years ahead, the future of hacktivism is predicted to be a blend of state-sponsored operations and grassroots movements, which will increasingly blur the lines between state-run cyber operations and traditional hacktivism. Consequently, organisations globally will need to be prepared for a diverse range of cyber threats, each engendered by unique motivations and tactics.