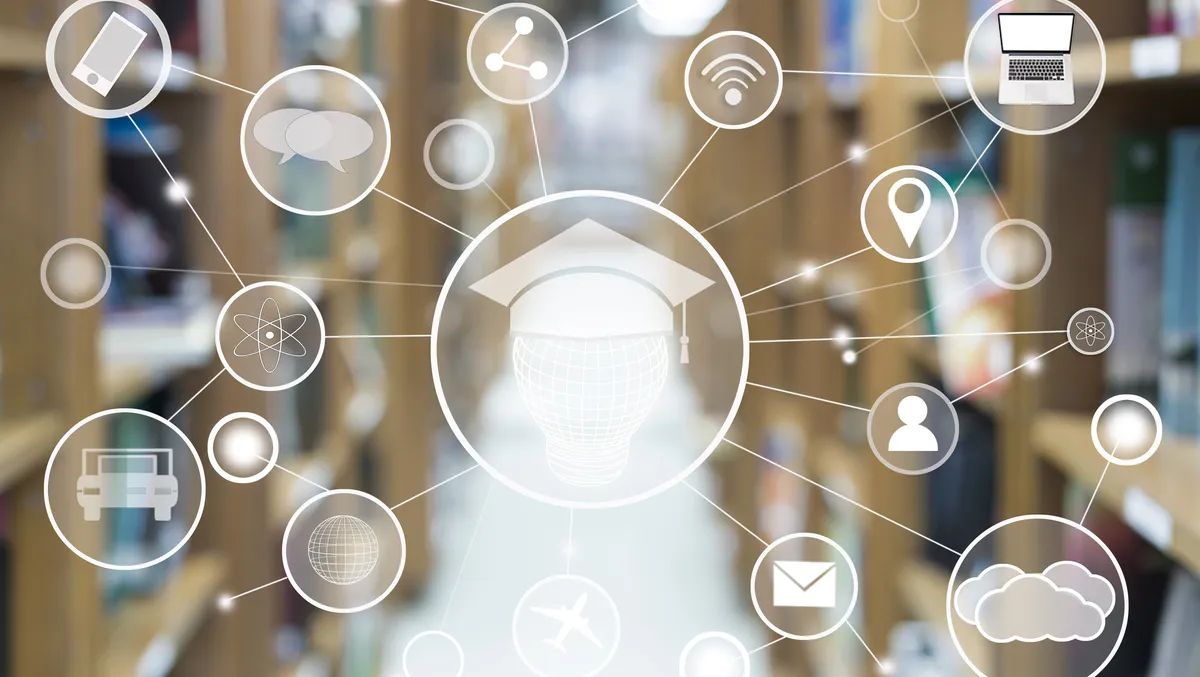 University of Tasmania joins Fortinet Academic Partner Program
FYI, this story is more than a year old
The University of Tasmania has partnered with Fortinet by joining the Fortinet Academic Partner Program, aimed at building a diverse, skilled workforce to help close the cybersecurity skills gap. The program will begin in Semester 1, 2023.
The University of Tasmania is the 498th education institution globally that has implemented the Fortinet Academic Partner Program, and the 16th in Australia.
As part of the Fortinet Training Institute, the Academic Partner Program works with academic institutions worldwide to create a more diverse, equitable, and inclusive cybersecurity workforce by increasing access to training courses to address the global talent shortage, the company states.
It aims to bridge the gap between learning and careers through access to industry-recognised Fortinet Network Security Expert (NSE) training and certification courses.
The Fortinet Academic Partner Program collaborates with higher education institutions and schools around the world to prepare students to become skilled cybersecurity professionals.
At the University of Tasmania, the program will be provided to students in several forms: as part of the ICT curriculum for high achievers/Honours students; as a short course for undergraduate/diploma students or school leavers; and, significantly, to people outside the sector that are looking to reskill, return to work, or switch careers.
According to the Fortinet 2022 Cybersecurity Skills Gap global research report, 80% of organisations worldwide suffered one or more breaches that they could attribute to a lack of cybersecurity skills and/or awareness.
Closer to home, the Fortinet Networking and Cybersecurity Adoption Index found that only 41% of organisations considered themselves highly resourced to protect data assets and IT infrastructure. Further, the (ISC) Cybersecurity Workforce Study suggests the global cybersecurity workforce needs to grow 65% to effectively defend organisations critical assets.
The Head of the School of ICT at the University of Tasmania, Professor Anna Shillabeer, comments, "As part of my work here, we undertook a rethink of what is required to build capability and digital skills. We identified that there are pockets of Tasmania's IT with significant capabilities; however, there is also a skills shortage that needs to be overcome, especially in cybersecurity, to better cope with demand."
Shillabeer continues, "The Fortinet Academic Partner Program is continuously updating its training with content that is relevant and dynamic for the issues and challenges cyber professionals face today. It is so important that we offer current skills for our students to ensure they are workforce ready.
"This new offering will significantly benefit the Tasmanian industry in all sectors, as students will now enter the workforce with qualifications as well as cybersecurity certifications. Additionally, Tasmanians that have developed life skills in the workforce in alternative sectors will be able to use their certifications to assist with finding employment in IT and cybersecurity roles."
Dale Nachman, Country Manager Australia, Fortinet, says, "Fortinet recently surpassed the milestone of issuing one million NSE certifications globally. Partnerships with universities, such as the University of Tasmania, are key to Fortinet's mission to close the cyber skills gap. The cyber threat landscape continues to grow in both volume and sophistication and having trained professionals to help governments and enterprises improve their cyber resilience will be critical.
"Through the Fortinet Academic Partner Program, the University of Tasmania will be able to provide leading industry cybersecurity training and certification. Graduates of the program will have in-demand cybersecurity skills to help protect networks from global cyber threats, such as phishing attacks, ransomware, and business email compromise. Fortinet is committed to supporting Tasmania, and Australia more broadly, with the development of cybersecurity professionals. Working with the University of Tasmania is a critical part of this."