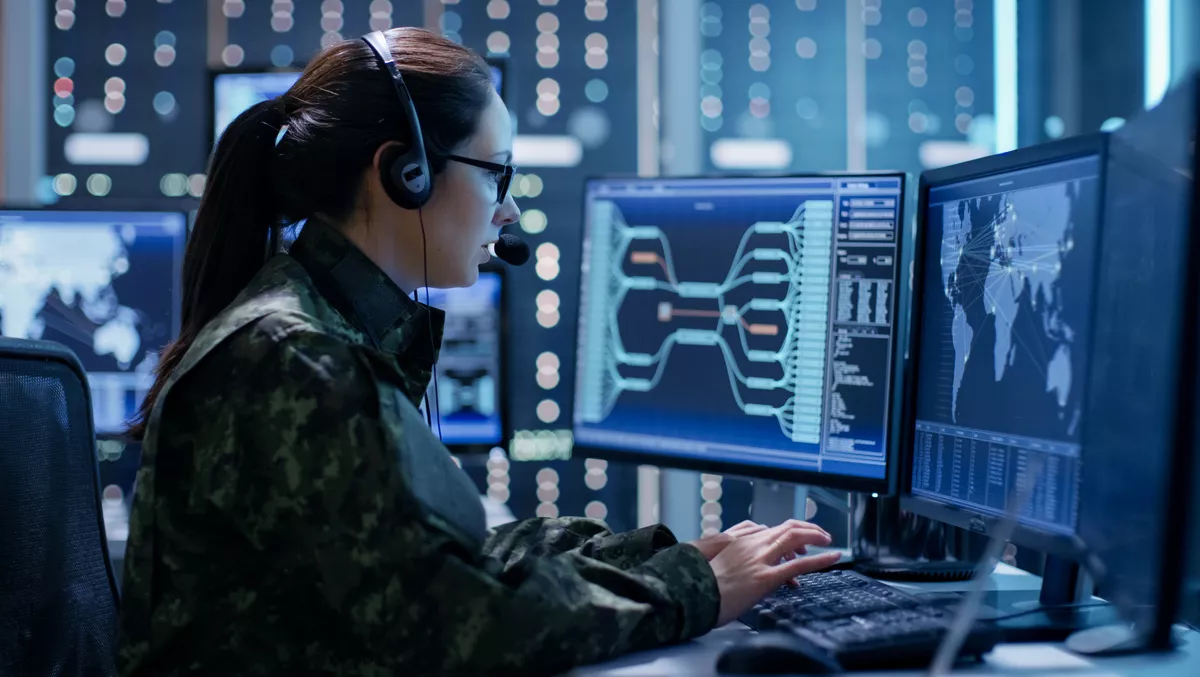 The ANU & Accenture tackle diversity in national security podcast
FYI, this story is more than a year old
Technology is constantly evolving, so in an industry where change and innovation are crucial to surviving, shouldn't workplace diversity be a priority, too?
In addition, the trouble with being at the forefront of changing technology is not knowing what challenges it might bring with it, and the growing digital threat landscape means national security has never been more important.
The National Security Podcast focuses on both these topics with its new mini podcast, Women in National Security.
The podcast talks to women who have been instrumental in changing the face of Australia's intelligence, defence and national security sectors and offers listeners an insider's view into the country's national security community.
Accenture Defence and National Security principal director Meg Tapia says that defence and national security have traditionally been seen as male-dominated environments, but in reality, many incredible women have been working in this field without their efforts being acknowledged.
This podcast wants to change that.
"There are many incredible women working across our national security landscape. From those starting out their careers to those midway through their journey and those who've risen to the top and are making big, important decisions every day that protect Australia's way of life," Tapia says.
"We wanted to put the spotlight on these amazing women as well as pull back the curtain on what's traditionally been quite a secretive space.
"We wanted to show that not only is a career in national security rewarding [but there are] many ways to get into this sector, to change the misconception that the only way to have a career in national security is to join as a graduate in one of the policy departments and have a linear rise to the top.
"That might be true for some, but for many others, there's a range of options to becoming a national security professional, including through the private sector, academia as well as government.
"We're showing there's no one way to have a rewarding career, and that most career journeys are actually really diverse and lateral.
Hosted by Tapia and former Defence and Cyber Security shadow parliamentary secretary Gai Brodtmann, the latest episode features Australian Cyber Security Centre (ACSC) head and Australian Signals Directorate (ASD) deputy director-general Abigail Bradshaw CSC.
Bradshaw discusses what the ACSC has done to make gender balance in its workforce a reality and how it supports working families.
She also talks about her love of leadership and how she supports others to become great leaders.
The podcast is available on Spotify and Apple Podcasts, and Tapia says despite the focus being on women, she believes it offers valuable insights for every listener.
"I hope listeners recognise that national security is a vibrant domain with many interesting professions: from psychologists to policymakers to technologists, finance experts and intelligence analysts, and that we need a diverse workforce to keep Australia strong and prosperous," Tapia says.
"I hope people starting their career journeys or thinking about a national security career, whether male or female, feel inspired and empowered by the content, and that leads to a new generation of diverse national security leaders.
Tapia says it's her belief that the security of a nation is the most vital role in government, adding that everyone involved with the podcast is passionate about the industry and those who work in it, having dedicated their careers to public service and national security.
"When I left government and joined Accenture, I was amazed by the passion for mission that I saw in my new colleagues.
"I also saw how committed Accenture was to diversity, in all its forms, across all the sectors we work in.
Brodtmann is also a member of the National Security College's Futures Council and Tapia says its purpose is the same as Accenture's: a desire to improve Australia's national security and help create a new generation of diverse talent to keep Australia protected and successful.
"We both believe that this sector needs to reflect the Australia we live in: a community that is diverse in every way, including cultural, racial, religious, age, sexual, ability as well as gender," Tapia says.
"We felt we could make a positive contribution to the conversation, by exploring why diversity is important to Australia's national security organisations and showcase the diverse career journeys of our national security leaders.
Check out the latest episode of the Women in National Security podcast here.