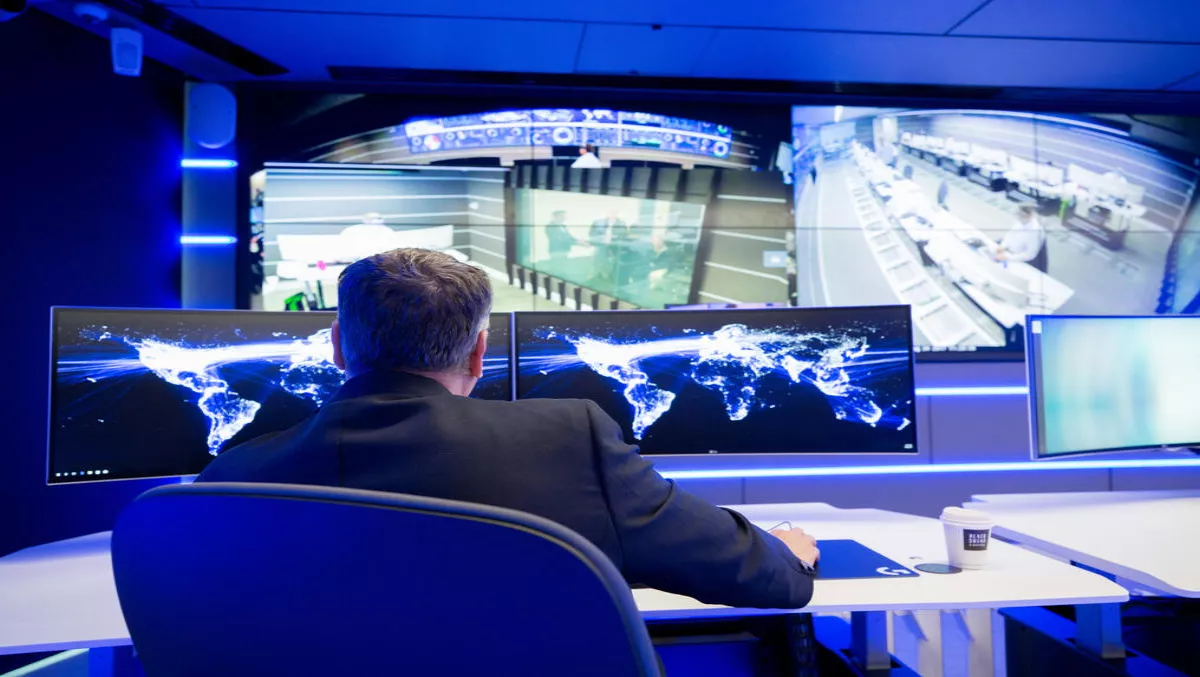 Telstra's Security Operations Centre launched in Sydney
Thu, 31st Aug 2017
FYI, this story is more than a year old
Telstra's Sydney Security Operation Centre (SOC) is now fully operational, with Melbourne's opening hot on its heels.
Hon. Dan Tehan, Minister Assisting the Prime Minister for Cyber Security and Telstra CEO Andrew Penn opened the Sydney facility last week.
The SOC will serve Telstra government and enterprise customers with their cybersecurity needs. It will offer a range of services to protect domestic and global customers, Penn says.
"Cyber security is a team sport requiring the collaboration of government, regulators and businesses to be successful. We all need to work together to find solutions that will help businesses and individuals better protect themselves from growing cyber security threats," Penn said at the launch.
"The Security Operations Centres will support our global network of more than 500 cyber security experts. This will uniquely position Telstra to better monitor, detect and respond to security incidents for our customers," Penn adds.
Telstra's 2017 Cyber Security Report found that 60% of Australian firms detected a security incident at least monthly last year.
The company says its SOC will help customers gain visibility of their security posture and react to threats.
"The global ambition for our Security Operations Centres is to provide customers with around the clock cyber security management. We will open our Sydney and Melbourne facilities this month, with international locations targeted for opening next year," Penn adds.
He believe that the SOC will also play an important part in Telstra's own cybersecurity strategy and also marks the company's contribution to securing Australia.
"Our cyber security strategy aims to lift the country's cyber security baseline through the establishment of secure connections, network-level controls and awareness campaigns for the business community as well as consumers," Penn says.
Telstra's cybersecurity strategy includes collaboration with government and 'large corporations' to identify and respond to threats.
"In the wake of recent ransomware attacks, we know that no organisation can do this alone. The government has set the agenda with a cyber security strategy which Telstra fully supports. Our role now is to help turn this intent into action by providing our customers with the products and services that will deliver a more secure operating environment for all Australians," Penn says.
The strategy also includes the establishment of learning and development programs that build awareness and knowledge of cybersecurity practices amongst workforces.
"People are the most common cause for security incidents, often unknowingly. There is a strong need for ongoing education and development of the workforce through learning and development programs embedded into business training," Penn explains.
"We also understand the need for cyber safety in our community. Over one third of Australian teenagers have personally experienced cyberbullying online and the work we're doing with the Alannah - Madeline Foundation and PROJECT ROCKIT aims to educate families and empower young people to take action on cyberbullying and online safety.