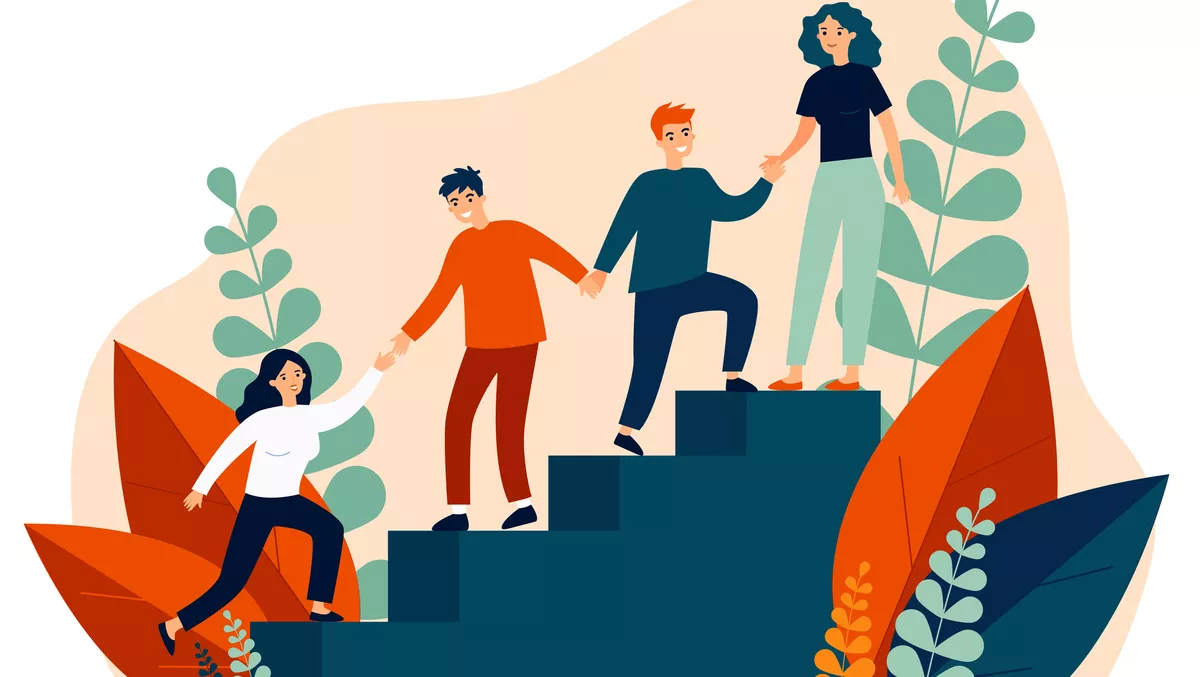 Tech job moves - DigiCert, Provenir, Vendasta & Thinxtra
We round up all job appointments from March 28 - 31, 2022, in one place to keep you updated with the latest from across the tech industries.
Atlas Copco
Amanda Billner has been named as its new media relations manager.
Amanda Billner has many years of experience from working with communications and media relations.
Billner is currently press manager at Swedbank.
Previous positions include head of press for Centerpartiet, as well as several positions as a reporter for different Swedish media and the news agency Bloomberg.
Amanda Billner has a journalism degree from Stockholm University, Sweden.
She will take up her new position in May and replaces Sara Hägg Liljedal, who has taken on the position of Atlas Copco's senior vice president chief communications officer.

Bluon Inc.
Drew Eckman has been promoted to senior vice president. With this new appointment, Eckman officially joins Bluon's senior management team and will lead the company's sales team and overall go-to-market efforts.
Eckman, who has been with the company for over two years following a successful legal career, will work side by side with Bluon CEO Peter Capuciati and COO Danica Bunnett to determine and navigate the company's continuously evolving strategic plan.
"Drew is that unique individual who is fluent and has mastery in strategy, analysis, deal structuring, and most importantly, in human psychology," Bluon chairman and CEO Peter Capuciati says.
"All of these elements are critical when creating and executing a nuanced, go-to-market strategy like ours, enabling us to successfully launch an innovative e-commerce platform connecting 100,000 HVAC technicians with their local distributors."
Danica Bunnett, COO, elaborated: "Drew has significantly upped his game at precisely the right time. We could not be doing what we are doing without him. As COO, there is nothing better than having 110% confidence in someone's ability to execute an extremely nuanced strategy with precision and grace."
"I am honoured to take on a new role with a company I'm passionate about and build on everything we've accomplished under Peter and Danica's leadership," Eckman says.

Broadridge
Mike Sleightholme has been appointed as president of its asset management solutions business.
Sleightholme will drive Broadridge's global asset management business growth, the strategic execution of client and market-focused solutions, and world-class service delivery.
"Mike brings to Broadridge extensive experience in driving business transformation and growth through innovation and a client-centric approach," Broadridge global technology and operations president Tom Carey says.
"He's a strong addition to our leadership team and his work will help us further develop the solutions that have enabled our clients to maximise transparency and automation in the investment management and private lending process."
"Broadridge's investments in emerging technologies like blockchain and AI, and its focus on digitising operations for investment management clients were key reasons I was drawn to the role," Sleightholme says.
"I look forward to working with clients to help them achieve their goals, and to facilitating the next phase of Broadridge's business growth."
Brian Crowley, who served as Interim president of Broadridge asset management solutions, steps into a new role as chief operating officer of the asset management business, reporting to Sleightholme.
In this critical new role, Crowley will be responsible for the successful execution of the business's day-to-day administrative and operational functions.

Cabital
Luke Raven has been appointed as senior money laundering reporting officer, effective immediately.
Raven will oversee the compliance program for Cabital's Australian entity as the firm prepares the appropriate documents to be approved to operate and serve customers in Australia. Additionally, he will report directly to Justin Choo, head of compliance.
"I am delighted to welcome Luke as Cabital's Senior Money Laundering Reporting Office for our Australian operations," Choo says.
"I am confident that Luke will allow us to achieve Cabital's strategic priorities in Australia and ensure that our compliance programme is modeled after leading global financial service providers."
Raven's key responsibility will be to ensure that the company conducts its business following all applicable Australian laws and regulations once Cabital's registration with the Australian Transaction Reports and Analysis Centre has been approved.
"I am looking forward to leading our operations in Australia as we prepare to help people all over the country enter the fast-growing cryptocurrency space," Raven says.
"This is an exciting time as Cabital continues to expand into new markets bringing its multi-asset platform worldwide - from Europe to Asia Pacific."

Cisco AppDynamics
Abhilash Purushothaman has been appointed as Cisco AppDynamics Asia regional vice president & general manager.
He will be responsible for leading sales operations and growing the AppDynamics business across India, ASEAN, and Greater China markets.
Purushothaman joined AppDynamics in 2019 as managing director, India and SAARC, where he led the go-to-market strategy and operations.
This promotion acknowledges his track record of success in reinforcing AppDynamics' presence in the region, delivering unprecedented results and helping enterprises and service providers realise the complete value of full-stack observability with business context.
"Tech leaders across Asia are recognising the need for greater visibility into an ever-more complex and dynamically evolving IT & application estate.
Customers/users across the region continue to demand faultless digital experiences and organisations struggle constantly to iterate on the application, deliver quickly and produce winning experiences." Purushothaman says.
"The shift to full-stack observability is key for technologists to focus on innovation-led initiatives that will really drive their organisations forward. In my new role, I'm excited to support businesses across the region on their journey to full-stack observability."
Abhilash will report to Antoine Le Tard, Global Vice President, APJC.
"Abhilash has been instrumental to Cisco AppDynamics' success in the region over the past three years, and this promotion is recognition of all the great results he's achieved," Le Tard says.

Colt Technology Services
Catherine Leaver has been appointed as its new chief people officer, with immediate effect.
A seasoned telecoms industry HR executive, Leaver comes to Colt from Telefónica Group, where she has spent the last 16 years in senior HR leadership roles, latterly as HR Director and member of the Executive Team at Telefónica UK – O2.
As she joins the Colt Executive Leadership Team, Catherine brings a wealth of experience in working across international workforces and in building strong teams, delivering change and driving results, while making sure the wellbeing of the organisation remains a top priority.
Based at Colt's London headquarters, Leaver will report to Colt CEO Keri Gilder and work closely with the other members of the company's Executive Leadership Team. She will also chair the Inclusion and Diversity Council at Colt.
Outside of the office, Leaver is passionate about nature and the natural world. She is a big believer in rewilding and nature restoration and the impact that large-scale, long-term ecosystem restoration projects can have on how people live alongside the natural environment.
"Our people are front and centre of our business and how we support customers, so this is a key appointment for Colt," Colt CEO Keri Gilder says.
Catherine joins Colt at a critical time for the company and brings a wealth of experience from within the telco sector – particularly in driving the HR function internationally and supporting strategic initiatives – so it's an ideal fit for Colt," Gilder adds.
"This is a really exciting time for Colt, and I feel my experience will help me play a critical role in delivering against its strategy and objectives," Leaver says.
"I've been impressed by the company's customer and people centric approach, particularly around diversity, and I look forward to chairing its Inclusion and Diversity Council, as well as supporting the Colt teams across the world and ensuring Colt continues to be an employer of choice in all the markets we operate in."

Connect NZ
Simon Robinson has been appointed the new CEO of the company.
An experienced business leader, Robinson will succeed Graham Brown and assume responsibilities on April 1 2022. Graham Brown, who has made the decision to retire and spend time with his family, will leave Connect NZ on March 31 2022.
Simon Robinson joined Connect NZ in 2008 as a Business Development Manager, then soon after took the position of the Wellington Regional Manager. In the past few years Simon was appointed the National Sales Director, which makes him an ideal candidate to lead Connect NZ.
"Simon's appointment is a clear reflection of the company's current state: ready to take on the New Zealand tech market and feeling confident after another strong year of growth," General manager Keith Block says.
"There is an enormous opportunity for Connect NZ that lies ahead, and we couldn't be happier with Simon leading the team and helping us and our customers achieve continued success."
"I am honoured and proud to assume the leadership of Connect NZ, an organisation I have been with for most of my professional life. With Connect NZ's unique product offerings, and the very talented staff in the industry, I could not have been given a better starting point as a new CEO", said Simon Robinson.

DigiCert
Christophe Bodin has been named the company's chief revenue officer.
Bodin brings a successful track record of scaling revenue and accelerating go-to-market strategies as DigiCert moves into its next phase of growth and expansion. DigiCert is backed by Clearlake Capital Group, L.P. (together with its affiliates, "Clearlake"), Crosspoint Capital Partners, and TA Associates.
Bodin joins DigiCert at a time when the company is expanding its leadership in web trust and becoming the market-defining company in digital trust broadly.
"Christophe is a seasoned sales executive who has led through rapid scaling and growth, as well as disciplined execution," DigiCert board of directors chair and Crosspoint Capital Partners managing partner Greg Clark says.
"With the addition of Christophe to the management team, we can drive the increasing market adoption of both our certificate business and our emerging portfolio of adjacent solutions in digital trust."
Bodin comes to DigiCert with more than 25 years of experience in the software industry and is a leader of sales, marketing and customer success teams. He has held senior positions at Tradeshift, Anaplan, SBI Growth Advisory, IBM, Oracle and BEA Systems. His experience includes playing a key role at Anaplan scaling revenues during and after the company's highly successful 2018 initial public offering.

Flintfox
Microsoft industry veteran Chris Dieringer has been appointed as chief customer officer.
In the newly created role, Dieringer is responsible for overseeing every aspect of Flintfox's customer experience, from driving customer engagement to spearheading customer acquisition programmes.
He will lead the group responsible for onboarding users and helping them achieve a frictionless experience using Flintfox's market-leading pricing and rebate management tools.
After an almost 17-year career at Microsoft, Dieringer brings with him an exceptional wealth of experience leading software projects in the retail, consumer goods and manufacturing industries.
Dieringer led Microsoft's US Retail and CPG Industry practice, a $4.6B business, where he focused on leveraging current and future trends in the industry to helping customers realise value within their digital transformation journey.
Dieringer is the latest to join the executive team that are leading Flintfox through its next phase of growth.
"It's an exciting time to join Flintfox, which is at such a pivotal point in its journey, and during a period when pricing has never been so important," Dieringer says.
"I look forward to joining a fantastic team and taking advantage of my experience to further optimise Flintfox's customer journeys, putting their needs at the heart of every interaction they have with us."

frog
Ori Takemura has been appointed as executive design director in Asia.
Takemura will join an expert team of designers, creative business strategists and disruptive innovators as the brand continues its rapid growth in Asia following the expansion of its global capabilities and footprint last year.
He will also lead customer transformation for frog across the design and innovation studios in Singapore and Hong Kong.
Takemura's wide-ranging experience includes helping to build innovation and design centres for Singapore Press Holdings, managing Olu Technology Ventures, establishing a seed fund focused on blockchain and other cutting-edge technologies, and mentoring start-ups via SPH Ventures and Scape Singapore. He is also the co-founder of Infinity Archives (obits.sg), where he brought innovation to the end-of-life and memorialisation market.
Ori will report to frog Asia managing director Sebastian Troen and round out the frog Asia leadership team that comprises data & analytics senior director Garrett Teoh and executive design director Ignatius Ong.
"We are delighted to welcome Ori to frog and to gain his unparalleled experience at the intersection of design, technology and building experience at scale in enterprises," Troen says.
"He will play a vital role in helping our clients meet the rapidly growing expectations around customer experience, and facilitating transformation from legacy to leadership through innovative, dynamic, responsive experiences."

monday.com
The company has announced the expansion of its Australian team with the appointment of Rohini Sharma as industry lead and Emma Aldous as senior people manager.
Based in Sydney, Sharma and Aldous join monday.com as the company continues to accelerate its regional growth strategy, increase product uptake at the enterprise level, and expand its local team.
"After watching monday.com's organic growth in the Australian market closely, I'm thrilled to contribute to the transformational journey of agile work in the region," Sharma says.
"monday.com has a global reputation for its culture and employee satisfaction, and I'm very excited to be joining the team as the guardian of this in Australia," Aldous says.
"I am extremely pleased to have Rohini and Emma join the team at monday.com," monday.com Australia Pacific and Japan regional vice president Dean Swan says.
"Both are experts in their fields and bring passion and experience to their respective roles. I look forward to working closely with them both to amplify our impact in the region from an external growth perspective and to further enhance our internal people and culture initiatives."

Neo4j
Reza Pahlevi has joined the company as Indonesia's country managing director.
Pahlevi is a proven technology executive with 28 years of experience in leadership roles in the enterprise IT sector at companies such as Teradata, Oracle, and SAP. He has a stellar track record with deep ties to Indonesia's banking, telecommunication, government, retail, and manufacturing sectors and will play a critical role in driving Neo4j's momentum.
According to Pahlevi, Neo4j's focus on customers and giving back to the community with free training and certification is a benefit for Indonesia's long-term economic goals.
"Neo4j's graph technology expertise is quickly gaining recognition in Indonesia, and I'm thrilled to be part of that journey," Pahlevi says.
"We have an exciting opportunity to help businesses and government agencies uncover true insights from the relationships in their data, which will have a significant impact on their bottom line.
"In parallel, Neo4j has accelerated its investment in community initiatives, including partnering with IYKRA to provide free AI training and making our no-cost database as a service AuraDB Free available.
"Together with KORIKA, Neo4j is committed to fostering tech talent as part of the government's Indonesia Emas 2045 vision."

Provenir
Bharath Vellore has joined as the general manager for APAC.
In this role, Vellore will establish the strategy to expand Provenir's presence in the region and oversee all business operations, including sales, pre-sales, professional services, and customer success.
Vellore brings more than 15 years of experience working with Financial Services driving revenue growth, regional expansion and business development.
Before joining Provenir, Vellore held leadership positions at LexisNexis Risk Solutions and Dow Jones.
"I am delighted that Bharath will be spearheading efforts to expand our footprint in APAC," Provenir founder and CEO Larry Smith says.
"With his industry knowledge and experience building new territories, we plan to quickly increase our engagement with the growing number of fintechs and innovative banks seeking access to industry-leading AI-powered risk decisioning software for real-time credit decisioning."
"APAC is forecast to top 50% of Global GDP by 2040, accounting for 40% of the world's total consumption. While this provides an incredible opportunity, there are numerous challenges in the region, including fraud, financial exclusion and disruptive changes in consumer behaviour.
"This is driving lenders to implement new AI-enabled technology to minimise risk while serving a larger population of customers," said Bharath. "I am excited to continue building upon Provenir's existing presence and momentum to serve the region."

Vendasta
Allison Townsend has been appointed as the company's new vice president of enterprise.
Townsend will be responsible for managing and leading go-to-market and expansion motions in support of enterprise partners utilising Vendasta's leading end-to-end platform.
"Allison has a proven track record of developing and leading new initiatives to scale and inspiring teams to take on meaningful and complicated projects with ease," Vendasta general manager of channel partner division, Willem Els, says.
She is a highly-motivated professional who will inspire and serve both Vendasta and our incredible enterprise clients.
"We're confident that Allison will be an immediate asset to our organisation."
Townsend brings with her 18 years experience in sales and marketing management and strategy, and most recently, she served as vice president of sales and marketing at Enspire for Enterprise.
"I've had the pleasure of watching established enterprise companies uncover new revenue streams with Vendasta that produce incredible results for their SMB clients," Townsend says.
"I'm thrilled to join this inspiring technology team at such a pinnacle time in their growth.
"The opportunity that Vendasta presents to enterprise companies around the world is remarkable and I'm confident that we will be cultivating long-lasting partnerships that deliver amazing results for local businesses everywhere."

PubMatic
Digital media veteran Dylan Robinson has been appointed as country manager, Australia and New Zealand.
He replaces Peter Barry, who moved to New York at the end of last year to take up the role of Global vice president, audience addressability. Robinson has held senior roles in Australia with Sizmek, Quantcast, SpotX, and Taboola.
His previous role was country manager, Australia and New Zealand, for Taboola, while at Quantcast, he led the APAC Publisher Development team.
"I am excited to be joining an independent technology company that's focused on connecting the ecosystem with robust audience addressability solutions and cross-screen targeting," Robinson says.
"Our number one mission is to maximise value for our publisher and buy-side partners while protecting consumer privacy.
"I am looking forward to continuing to drive PubMatic's focus on BVOD, as publishers and media buyers increasingly look to technology partners to give them an edge in a competitive market," Robinson adds.
"Dylan has more than fifteen years experience working for publishers and advertising technology companies which will add considerable value to our growth plans for the region," PubMatic APAC chief revenue officer Jason Barnes says.
"We are delighted to have him lead our Australia and New Zealand operations."

Shipsy
Iyad Kamal, former Aramex COO, has come on board as part of its advisory team.
Kamal has over 29 years of leadership experience with Aramex, a global provider of transportation, logistics, e-commerce, data and analytics, and sustainability solutions.
His expertise includes driving organic growth, organisation design and leadership, and creating asset-light, tech-driven, end-to-end operations infrastructure.
Kamal currently serves on the board of Tradeling; a growth-stage e-marketplace focused on building the largest digital network of B2B sellers and buyers in the MENA Region.
He also advises GeoPost/DPD Group, a rapidly growing 50-country logistics network that delivers more than 2 billion parcels per year.
Kamal will play a crucial role in enabling Shipsy to continue its growth in the Middle East and Southeast Asian markets and accelerate expansion in Europe and the US. He will also advise the company to drive rapid logistics innovation by further strengthening its AI, ML and Blockchain capabilities.
"I'm glad to join Shipsy in its mission to transform the global logistics industry and deliver greater value for all stakeholders," Kamal says.
"We see growing demand for Shipsy's game-changing logistics management products and services across multiple geographies," Shipsy co-founder and CEO Soham Chokshi says.
"Therefore, having advisors with in-depth industry knowledge is critical to our growth. We are fortunate to have Iyad Kamal, an industry leader, on our Advisory Board."

Thinxtra
Luke Austin has been appointed as chief financial officer based in Sydney.
Austin is a multi-disciplinary finance leader in the ICT industry with extensive experience in finance, business management, strategy development and implementation, governance, and human resources management.
"The combination of cost effective IoT devices and a public 0G Network is revolutionising the way organisations can track and monitor assets, air quality, operations and more," Austin says.
"This leads to real value for our customers in the form of operational and efficiency improvements that have been borne out in numerous proven use cases.
"I joined Thinxtra because of the combination of its proven technology.
"My focus will be on driving continued expansion and ensuring the business scales as effectively and efficiently as possible."
Austin is the latest addition to Thinxtra's executive leadership team and follows the appointment of Nicholas Lambrou as CEO in June 2021.
"Luke's vast experience in the areas of finance, strategic planning, corporate governance and human resources are assets which will accelerate our momentum in the world of Massive IoT," said Lambrou.
"He will play a critical role in the evolution of our business as we prepare for the next phase of our journey."
Related stories
Top stories