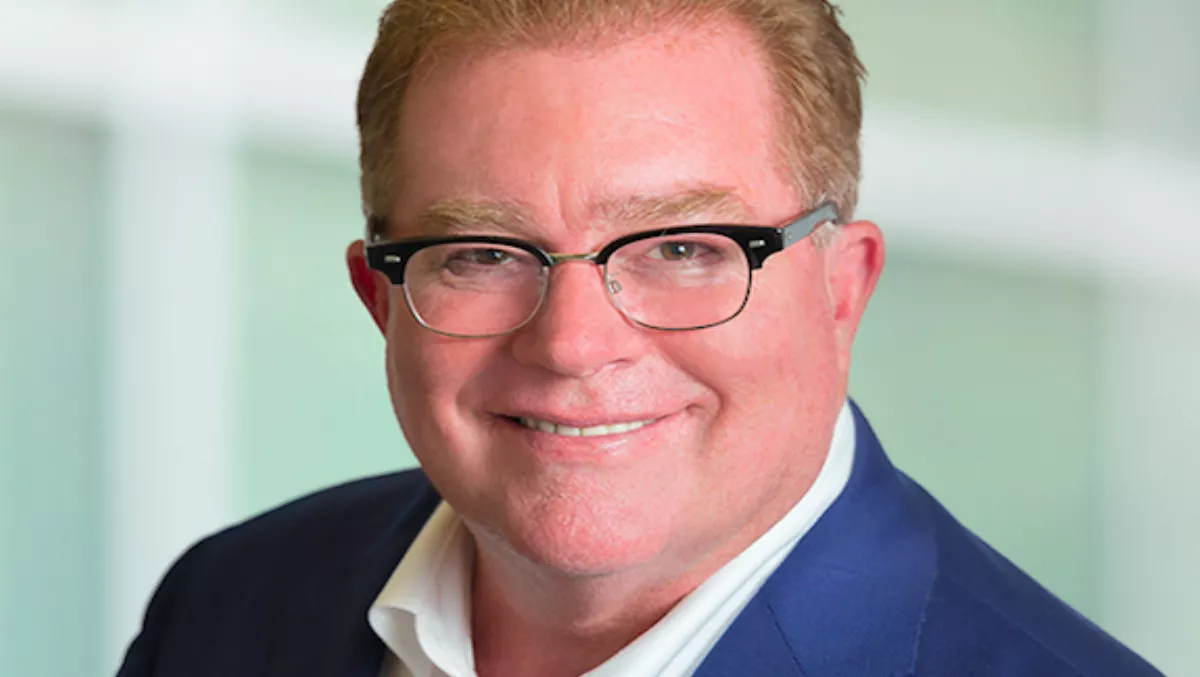 SonicWall focuses on the mid-market with latest product announcements
FYI, this story is more than a year old
Cybersecurity solutions provider SonicWall has announced a new focus for protecting mid-tier enterprises from today's known and unknown cyberattacks.
Enhanced with 12 new products and solution updates, the SonicWall Capture Cloud Platform — expanded for mid-tier enterprises — now delivers integrated cloud-scale management and true end-to-end security that protects networks, email, endpoints, mobile and remote users.
SonicWall president and CEO Bill Conner says, "Our Capture Cloud Platform delivers increased value, ease of use and the security efficacy required for today's cyber arms race, particularly given the likes of Meltdown, Spectre and threats leveraging Microsoft Office files and PDFs."
This initiative is headlined by Capture Security Center enhancements, new firewalls and endpoint protection capabilities that together enable automated real-time breach detection and prevention, delivering enterprise performance and lowering total cost of ownership (TCO).
SonicWall product management vice president Lawrence Pingree says, "Enterprises have unique security and business needs that aren't properly met by traditional networking and cybersecurity solutions, especially as it relates to encrypted internet traffic, which now comprises 70% of all traffic.
"Enterprises require the ability to easily deploy and scale deep packet inspection of encrypted traffic at cost-effective rates and performance across endpoints and firewalls.
"They also need to implement automated real-time management, reporting and analytics, with integrated threat visibility, across endpoint, firewall and cloud application security," he says.
"Many legacy network security solutions either don't offer true decryption and inspection of encrypted traffic or they can't meet the performance demands to scale it properly," says IDC program director Robert Ayoub.
"Coupling high-performance security, cloud-based management and powerful analytics with real-time threat visibility at the network layer is a compelling go-to-market offering that is long overdue.
Cloud-based security governance, compliance and risk management
To better meet the needs of mid-tier enterprises, SonicWall is expanding the capabilities of the Capture Security Center to deliver the foundation for a unified security governance, compliance and risk management strategy.
The SonicWall Capture Security Center offers visibility, agility and capacity to govern entire SonicWall security operations and services with greater clarity, precision and speed from a single pane of glass.
Now, mid-tier enterprises can manage their complete security ecosystem from the cloud, including:
· New enterprise-grade firewalls
· Virtual firewalls for private and public cloud environments, including Microsoft Azure
· Endpoints inside and outside the network
· Remote users
· Email clients
Capture Security Center simplifies and automates multiple tasks to promote tighter security coordination while reducing the complexity, time and expense of performing security operations and administrations.
Capture client endpoint protection gains cloud sandbox analysis
SonicWall Capture Client endpoint protection, powered by SentinelOne, is now integrated with the SonicWall Capture ATP sandbox service.
With this integration, suspicious files that Capture Client labels with a moderate threat score (but not high enough to merit an alert) may be automatically uploaded for analysis.
With the integration of the Capture ATP verdict database, administrators can query known verdicts for suspicious files on endpoints and servers protected by Capture Client Advanced. In addition, administrators can whitelist their own applications to avoid false positives.
New next-generation NSa, NSsp firewalls designed for mid-tier enterprises, large service providers
A cornerstone of SonicWall's mid-tier focus is the launch of five new next-generation firewalls: the NSa 6650, 9250, 9450 and 9650 models, and the NSsp 12000 series.
The NSa series firewalls provide increased performance and value with added features and enhancements.
The NSsp 12000 series is designed for distributed enterprises, data centers, universities and MSSPs.
Both series of firewalls leverage innovative machine-learning security technologies in the SonicWall Capture Cloud Platform that deliver proven protection from advanced cyber threats, such as ransomware, zero-day attacks and networks intrusions — all without impacting performance.
The new NSa models offer a high availability (HA) solution for sound business continuity at a low TCO.
Many competitors require a full-price purchase of the failover unit, as well as full subscription services after the first year.
Security services platform for managed service providers, distributed enterprises, campuses and data centers
Complementing the expanded NSa offerings, the new NSsp 12400 and 12800 next-generation firewalls are capable of scanning millions of connections for the latest cyber threats.
With multiple 40-GbE interfaces, the NSsp series enables the high-speed throughput large organisations need into today's fast-paced networked environment.
They support more connected devices and the large number of unencrypted and encrypted web sessions they create.
SonicWall senior vice president and chief operating officer Atul Dhablania says, "We've engineered purpose-built security appliances to align with the performance, availability and failover needs of enterprises, service providers, data centers and other highly distributed organisations.
Manage shadow IT with real-time cloud application security
SonicWall Cloud App Security is a cloud-based security service that enables organisations to secure SaaS application usage and reduce risk of shadow IT.
The service provides functionality like Cloud Access Security Broker (CASB) solutions, delivering real-time visibility and control of applications being used by employees.
A comprehensive dashboard enables administrators to discover usage of risky applications, track user activity, and set allow/block policies on sanctioned and unsanctioned applications, ensuring safe adoption of SaaS applications.
Enhancing go-to-market strategy, leadership
Fundamental to the release of these new enterprise-focused products and services is the strengthening of SonicWall go-to-market focus and resources.
"We established the SecureFirst program, rolled out SonicWall University and revamped SonicWall Overdrive — all in support of our channel partners to help increase their productivity and success," says SonicWall SVP and chief revenue officer Steve Pataky.
"With these new products, we are able to build the capability to work more closely with our partners on strategic accounts and in key verticals."
SonicWall will use focused, direct-touch efforts to engage with organisations in key verticals, including retail, K12, higher education, and state, local and federal government.
SonicWall also will continue to focus on its partnership with Dell while building and expanding relationships with MSSPs.