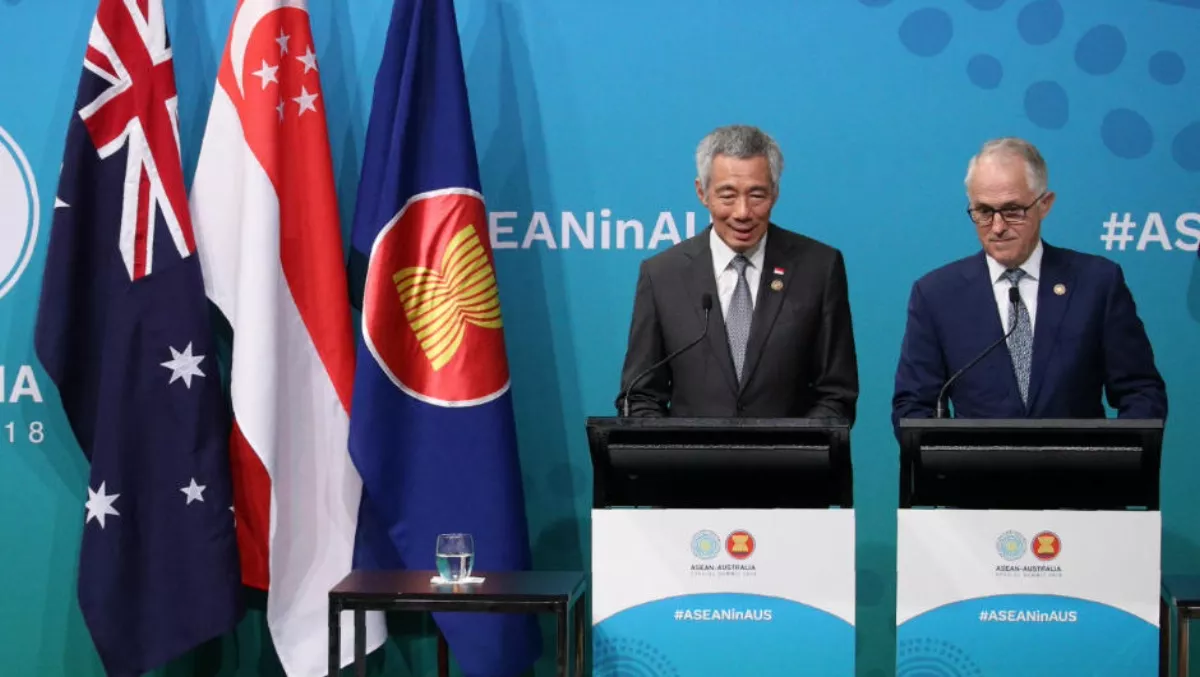 Singapore PM highlights need for cybersecurity & smart cities at ASEAN conference
Mon, 19th Mar 2018
FYI, this story is more than a year old
Singapore's Prime Minister Lee Hsien Loong highlighted Australia's efforts to boost its relationship as part of the Strategic Partnership between ASEAN and Australia last week.
Lee visited Australia as part of the ASEAN-Australia Special Summit and held a joint press conference with Australian Prime Minister Malcolm Turnbull yesterday, in which he described ASEAN's theme this year as being 'security and prosperity'.
He says that as Australia and ASEAN work towards closer digital connectivity, discussion about "The region's resilience on security issues, including cybersecurity" played a part in shaping developments.
Cybersecurity will also be important as part of ASEAN's focus on smart city development.
"There are clear synergies between the ASEAN-Australia Smart Cities Initiative and ASEAN's own Smart Cities Network. We look forward to working with Australia and its businesses on these initiatives to improve the lives and livelihood of our people," Lee says.
He adds there is potential to create a network of smart cities in ASEAN countries, including Singapore.
"They are using technologies, they are using networks, they are using sensors, they are wiring up. They are getting their eCommerce going, they are getting their e-cash going, and there is scope for cooperation. Cooperation in terms of standards, cooperation in terms of interoperability, in terms of footprints of the services, so that you can offer the services across jurisdictions. Many Australian cities are progressing on these areas too, and we can link them in into this network. This is one way Australia can integrate into the region.
Lee also notes that the challenge inherent in smart cities is not about funding, but about how cities can operate to make full use of the technology.
"In this case jointly to be able to work together to interoperate and to share approaches and have compatible ways of doing things, which will widen the footprints for our residents and our citizens to be able to use the facilities across borders, and for the administrations to be able to learn from each other's experiences," he says.
"I am very happy that the Australian Government is pursuing this, and I am quite sure that as and when specific, attractive projects come up, which will happen, those projects will find no difficulty getting funded.
Whilst visiting Australia, Lee attended ASEAN-Australia's Business Summit for Small and Medium-Sized Enterprises Conference. He participated in the third Singapore-Australia Leaders' Summit, an annual meeting established under the 2015 Singapore-Australia Comprehensive Strategic Partnership, and he also attended the ASEAN-Australia Special Summit.