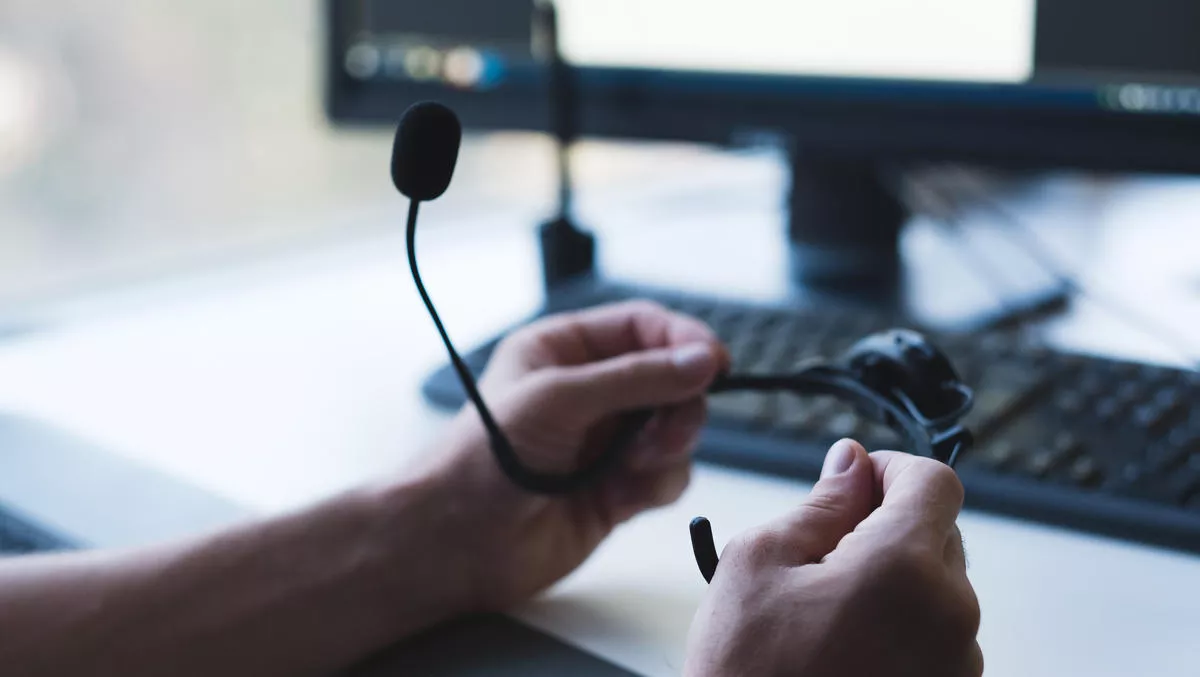 Rising to the contact centre security challenge in the era of COVID-19
FYI, this story is more than a year old
Article by 8x8's Asia Pacific vice president, Brendan Maree.
Found yourself unexpectedly running your contact centre remotely this year? You're far from alone. Back in March, the COVID-19 pandemic forced Australian enterprises of all sizes and stripes to send employees, contact centre agents included, home to work.
The transition has been surprisingly smooth – for organisations running their contact centres on cloud-based technology platforms, that is. The model makes it possible for agents with laptops and headsets to operate from anywhere there's a decent internet connection.
In fact, the unscheduled experiment with remote working has been so successful, many Australian organisations are now planning to retain hybrid contact centre arrangements which allow agents to split their time between home and work.
The real and rising risk of a cyber attack
That's a win-win for local businesses and their teams – but only if they have sufficient security measures in place to prevent systems and data being compromised by hackers and cybercriminals seeking to disrupt and damage their operations.
In 2020, this is a very real threat which doesn't look like it is going away any time soon. In late June, Prime Minister Scott Morrison took the unprecedented step of issuing a public warning about a 'sophisticated state-based cyber actor' targeting Australian organisations, across both the public and private sectors.
Organisations were advised to take expert advice and implement technical defences to thwart this malicious cyber activity, Morrison said.
Prior to the Prime Minister's announcement, the Australian Cyber Security Centre had already warned individuals and businesses to be on their guard against an opportunistic wave of COVID-19 themed scams, fraud attempts and deceptive email schemes.
Beefing up contact centre security in the age of COVID-19
Against this backdrop, establishing and maintaining a formidable cybersecurity posture across your organisation has never been more important. That includes in your cloud contact centre which, like other critical technology platforms, can be vulnerable to infiltration and attack.
Whether you're running your contact remotely or from a central location, or a mixture of both, assessing and strengthening your security measures should be a priority.
Here are some of the ways you can beef up your defences.
Issuing company laptops with security solutions installed, rather than allowing agents to use their own personal devices. This reduces the risk of attackers taking advantage of an unpatched device to gain an 'in'
Using virtual payment systems, rather than requiring agents to handle and store customers' credit card details
Deploying multi-factor authentication to make it harder for hackers to take advantage of an agent's compromised log-in credentials
Hiding passwords via the use of password manager programs
Updating systems promptly with the latest version security patches and antivirus protection
Requiring agents to use Virtual Private Networks to connect to company systems.
Fewer suppliers, less risk
Going with a cloud contact centre technology supplier which has developed its entire solution in-house is another way in which security risks can be mitigated. Such vendors have unobstructed access to their own infrastructure and application stacks and can monitor and respond to threats immediately when they emerge.
Conversely, a platform which incorporates components developed by multiple third parties can be harder to secure and more likely to give rise to security gaps which can be exploited by hackers and cybercriminals.
Securing the heart of your business in the time of COVID-19 and beyond
On the contact centre front, the COVID-19 pandemic has done two things. It has reminded organisations of the pivotal role a well-functioning operation can play – many contact centres recorded significant spikes in activity as the crisis unfolded – and it has created an environment of heightened risk. As Australian businesses collectively begin the journey towards economic recovery and growth, protecting these vital assets has never been more important.
Related stories
Top stories