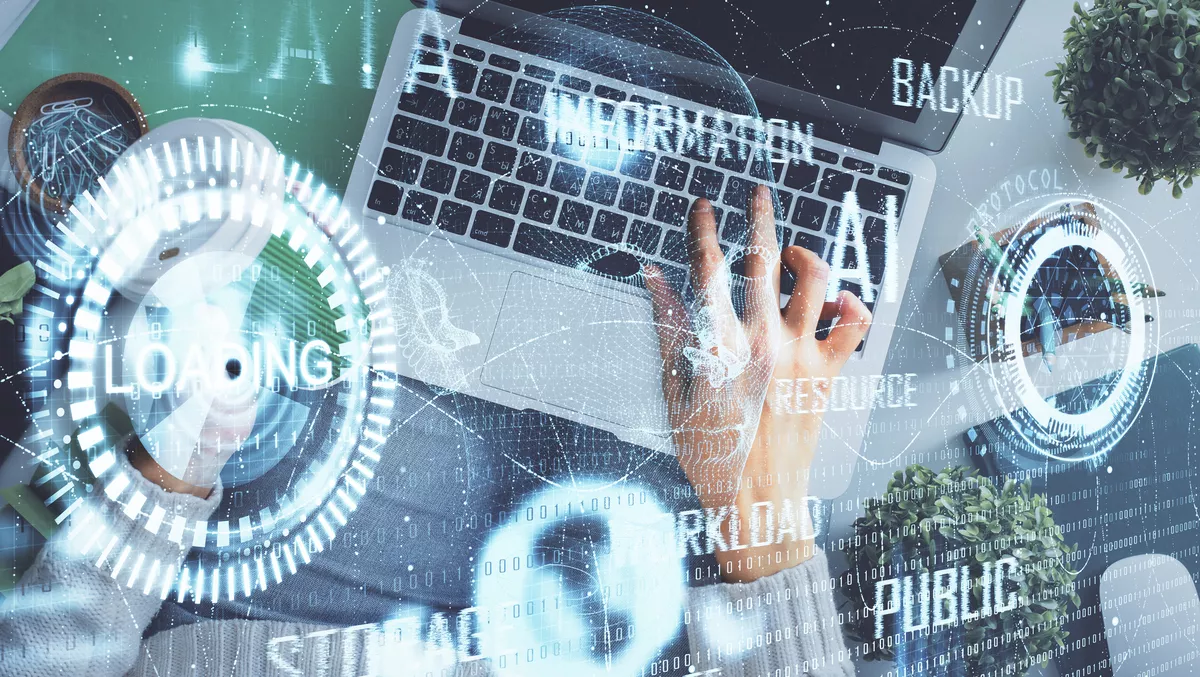 Rackspace and Cloudflare to bring zero trust to more
FYI, this story is more than a year old
Rackspace Technology has announced an expanded strategic partnership with Cloudflare, designed to offer expert services for Cloudflare Zero Trust.
The intention of the partnership is to help businesses reach their cloud-centric goals faster, support remote workers and provide a secure access service edge (SASE) for their cloud applications, data, users and devices.
Via the partnership, Rackspace Technology is offering managed services for Cloudflare Zero Trust through the Rackspace Elastic Engineering for Security portfolio which is available to customers globally.
Of the announcement, Rackspace Technology vice president of security services Gary Alterson says, "We want to forge partnerships that really bring best-in-class cloud solutions to our customers.
"Our cloud-first delivery model supports businesses globally as they transform their networks, modernise applications, and now to help adopt zero trust security architectures.
"We are partnering to evolve our service models with Rackspace Elastic Engineering support for Cloudflare Zero Trust to meet the demands of our customers for expert guidance on zero trust cloud architectures.
The Rackspace Technology Elastic Engineering for Security service provides consultative services to help businesses of all sizes gain access to Rackspace Technology security experts. These experts are available on-demand to help businesses customise, optimise and manage their Cloudflare security platform, the company states.
Alterson says, "By adding Cloudflare Zero Trust into our Rackspace Security Service portfolio, Rackspace Technology can provide customers with a modernised SASE architecture that can grow rapidly with direct alignment to our customers' strategic cloud initiatives."
Rackspace is a key worldwide Cloudflare System Integrator and Accredited Managed Services Partner, providing services and always-on support around the clock for the Cloudflare platform.
Rackspace security experts have deep knowledge and experience in cloud security and hold more than 800 security industry certifications, including cloud security certificates from AWS, Microsoft Azure and Google Cloud Platform, and more than 100 accredited Cloudflare certifications.
According to Rackspace, broad adoption of zero trust architectures is taking place across the world, as a critical component to secure cloud architectures.
In fact, a recent Rackspace technology survey of global IT leaders revealed 49% of organisations believe that adoption of zero trust security practises can help tackle their most prevalent cybersecurity challenges with network, platform and web application attacks.
Commenting on this trend, Rackspace Technology senior director strategic partnerships Angela Logan-Bell says, "Traditional network perimeters have been stretched dangerously thin by the rapid expansion of remote access due to COVID-19, along with IT trends such as the maturing adoption of private and public cloud and evolving DevSecOps methodologies, and the condensing of development cycles.
"It has all made addressing cyber threats increasingly complex. In fact, from January to December alone, there was a 2,650% rise in cyber attacks."
She continues, "There's no silver bullet in security, but a zero trust security strategy is a way to move your business away from perimeter-based security to a SASE architecture that can scale rapidly and directly align with strategic cloud initiatives.
"A zero trust approach to security allows businesses to respond faster and with more precision, limiting the potential for malicious lateral movement to go undetected.
"For all its rewards though, implementing a zero trust approach is a complicated undertaking. Zero trust security is a strategy, a mindset and an incremental journey for IT teams, and setting aside the technical challenges, its success depends on engaging and activating multiple stakeholders from across the business."
Logan-Bell concludes, "Change is never easy, and whether small or big, making a shift to your security strategy can be onerous. So, it's important to communicate the reasons for implementing a zero trust model, the benefits to your employees and the importance to the business.
"We're excited to announce our expanded strategic partnership with Cloudflare to provide our customers globally with apodof experts who can work as an extension of their security team, and guide them through solutions that align to their security models and support their zero trust journey.