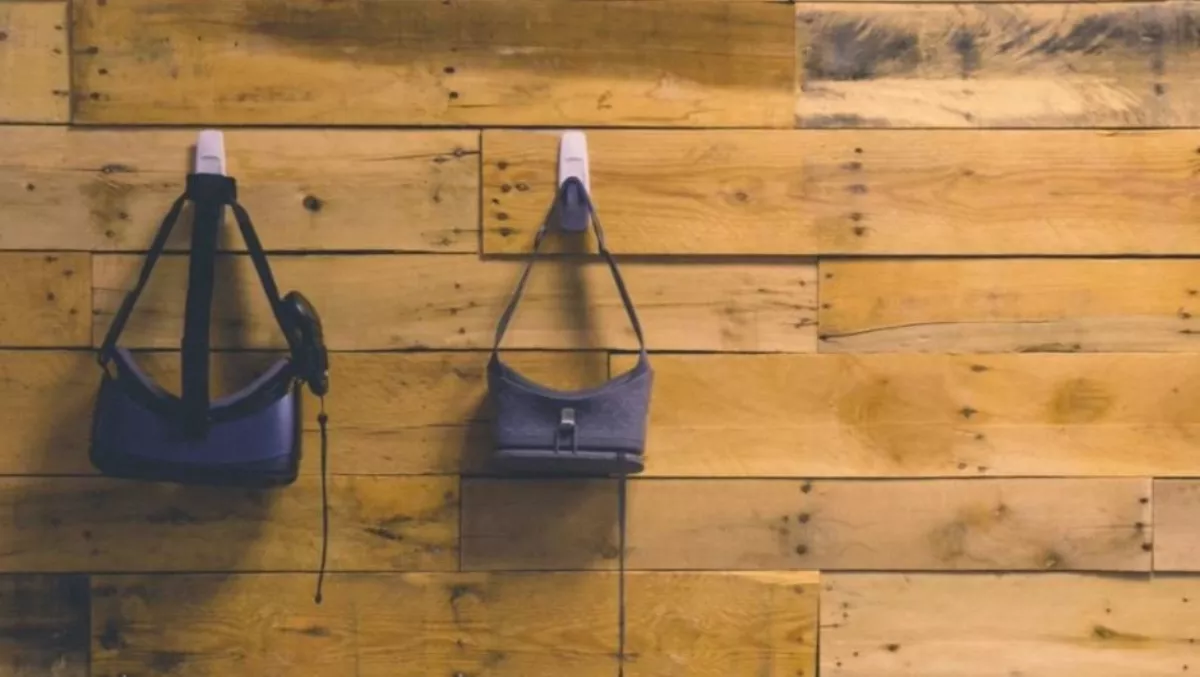 New AI and mixed reality business applications for Dynamics 365
Tue, 25th Sep 2018
FYI, this story is more than a year old
I had the opportunity to speak to press and analysts in San Francisco about our vision for Business Applications at Microsoft. In addition, I had the privilege to make two very important announcements: the upcoming availability of new Dynamics 365 AI applications, and our very first mixed reality business applications: Dynamics 365 Remote Assist and Dynamics 365 Layout.
Our Vision for Business Applications at Microsoft
We live in a connected world where companies are challenged every day to innovate so they can stay ahead of emerging trends and repivot business models to take advantage of new opportunities to meet growing customer demands.
To innovate, organisations need to reimagine their processes. They need solutions that are modern, enabling new experiences for how they can engage their customers while making their people more productive. They need unified systems that break data silos, so they have a holistic view of their business, customers, and employees.
They need pervasive intelligence threaded throughout the platform, giving them the ability to reason over data, to predict trends, and drive proactive intelligent action. And with adaptable applications, they can be nimble, allowing them to take advantage of the next opportunity that comes their way.
Two years ago, when we introduced Dynamics 365 we started a journey to tear down the traditional silos of CRM and ERP. We set out to reimagine business applications as modern, unified, intelligent and adaptable solutions, that are integrated with Office 365 and natively built on Microsoft Azure.
With the release of our new AI and mixed reality applications, we are taking another step forward on our journey to help empower every organisation on the planet to achieve more through the accelerant of business applications. Specifically, today we are making the following announcements
Dynamics 365 + AI
First, I am happy to announce the coming availability of a new Dynamics 365 AI offering — a new class of AI applications that will deliver out-of-the-box insights by unifying data and infusing it with advanced intelligence to guide decisions and empower organisations to take informed actions. And because these insights are easily extensible through the power of Microsoft Power BI, Azure and the Common Data Service, organisations will be able to address even the most complex scenarios specific to their business.
Dynamics 365 AI for Sales: AI can help salespeople prioritise their time to focus on deals that matter most, provide answers to the most common questions regarding the performance of sales teams, offer a detailed analysis of the sales pipeline, and surface insights that enable smarter coaching of sales teams.
Dynamics 365 AI for Customer Service: With Microsoft's AI and natural language understanding, customer service data can surface automated insights that help guide employees to take action and can
even leverage virtual agents to help lower support costs and enable delightful customer experiences, all without needing in-house AI experts and without writing any code.
Dynamics 365 AI for Market Insights: Helps empower your marketing, social media and market research teams to make better decisions with market insights. Marketers can improve customer relationships with actionable web and social insights to engage in relevant conversations and respond faster to trends.
To help bring this to life, today we released a video with our CEO, Satya Nadella, and Navrina Singh, a member of our Dynamics 365 engineering team, showing examples of ways we're bringing the power of AI to customer service organisations.
Dynamics 365 + Mixed Reality
Our second announcement of the day centres on the work we are doing to bring mixed reality and business applications together.
Since the release of Microsoft HoloLens over two years ago, the team has learned a lot from customers and partners. The momentum that HoloLens has received within the commercial space has been overwhelmingly positive. This has been supported by increased demand and deployment from some of the world's most innovative companies.
We recognise that many employees need information in context to apply their knowledge and craft. Not only on a 2-D screen — but information and data in context, at the right place, and at the right time, so employees can produce even greater impact for their organisations. Mixed reality is a technology uniquely suited to do exactly that.
This is a whole new kind of business application. And that's precisely what we're introducing today, Dynamics 365 Remote Assist and Dynamics 365 Layout.