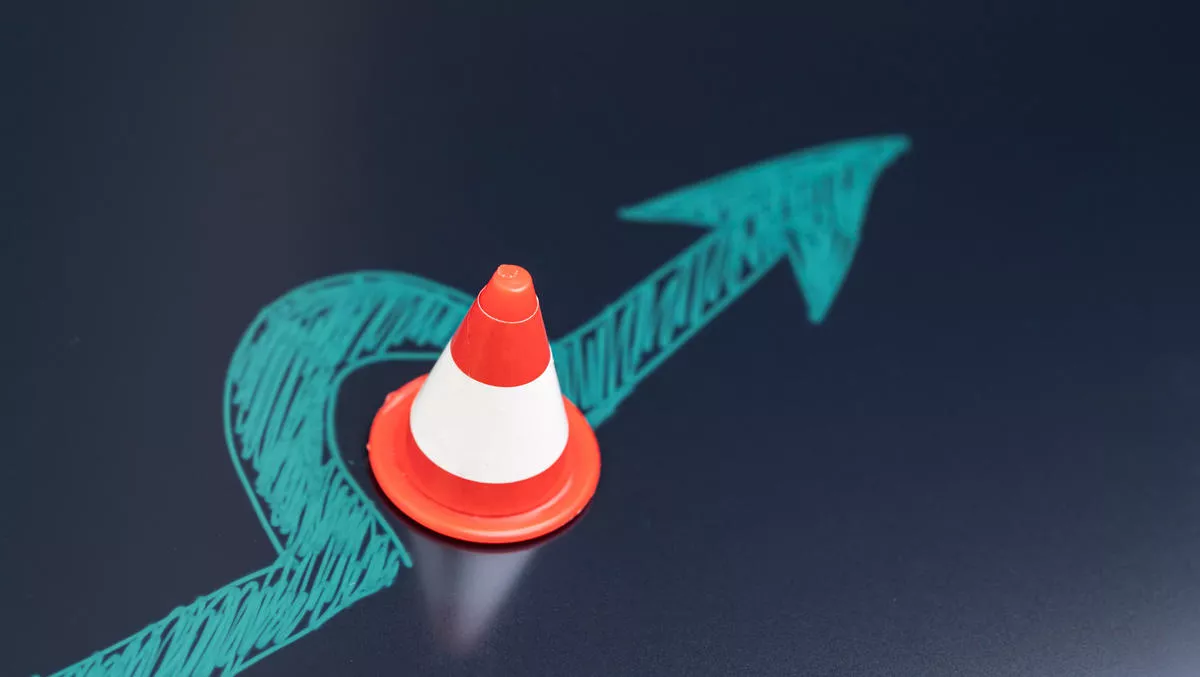 Microsoft: Digital transformation doesn't make SMEs immune to cyber threats
Fri, 30th Oct 2020
FYI, this story is more than a year old
In April 2020 Microsoft's CEO Satya Nadella declared that the world went through two years of digital transformation in just two short months as businesses and individuals pivoted towards a technology-based working environment from home.
In the months following, online threats have stirred up new opportunities from COVID-19-themed attacks to distributed denial of service (DDoS) and ransomware attacks.
Microsoft Asia Pacific vice president of sales, marketing and operations, Ricky Kapur, warns that despite digital transformation every business is at risk - no matter how large or small they are.
DDoS attacks have increased, and entire networks have been ransomed in less than 45 minutes. Yet, says Kapur, a large percentage of businesses in Asia Pacific face the same common security problems that have existed for years - namely, they don't know how to protect their companies, they don't have proper security, and they don't have the IT staff to correct these oversights.
Microsoft also points to a 2019 Hiscox Cyber Readiness report that states the mean cost of cyber incidents averaged US$14,000 for businesses with fewer than 50 employees; $184,000 for those with fewer than 250 employees, $715,000 for those with fewer than 1000 employees, and $551,000 for those with more than 1000 employees.
These losses are enough to make some businesses crumble - and Kapur says it's concerning for Asia Pacific, where small and medium enterprises (SMEs) account for more than 98% of all businesses. In Malaysia and Singapore, with SMEs contributing up to 40% of each country's national GDP.
Kapur says there are several common cybersecurity threats that SMEs should be prepared for.
"Email and phishing scams use email and text messages to hook their victims. They often send fake but official-looking information that ask victims to click on a link to enter sensitive financial and personal data. The data is then used for identity theft or resale.
Passwords. Cybercriminals can get access to passwords by tapping into databases, looking at servers to find unencrypted passwords, and using email, text messages or social engineering.
Server attacks. DOS (Denial of service) SQL injection and drive-by attacks target websites and servers. DOS attacks overload system resources so it can't handle the volume of service requests. SQL attacks read and modify sensitive data in databases. Drive-by attacks plant a malicious code that will infect a visitor's system to capture and transmit sensitive data.
Man-in-the-middle attacks involve hackers intercepting data from a victim on a fake page. These attacks are complemented by the use of phishing.
Social engineering attacks involve human interactions to acquire sensitive information. This can include phishing attacks and also physical activities. For example, a bad actor could leave a USB key loaded with malware into a business. An unknowing employee could plug it into a company computer, exposing the system to malware or other malicious programs."
He says that organisations should:
1. Invest in cloud-based endpoint protection technology. Security technology is fundamentally about improving productivity and collaboration through inclusive end-user experiences. With the shift to remote work, it's important to empower employees to work when and where they please.
2. Have a plan for devices. Employees are also likely to be working on sensitive business data across multiple devices, so be prepared for this potential vulnerability by incorporating mobile device security into cybersecurity plans.
3. Set up multi-factor authentication to login to apps and systems. This brings an additional layer on top of a strong password and is an important way to reduce risks of identity compromise. Users receive a numerical code by email or text message and enter it along with their password to gain access. Biometric features can also help make the login process quicker and more secure.
4. Embark on a Zero Trust journey. A Zero Trust strategy has moved from being an option to a business priority, with our shift to remote work. Zero Trust architecture will become the industry standard, which means everyone is on a Zero Trust journey whether they know it or not.
5. Assess risks and vulnerabilities. Cybersecurity underpins to operational resilience. Hire an external consultant to test systems that have external access, such as websites, drives and folders. Create procedures to follow in case of a breach and make network and computer security top priorities, on par with other key business priorities. Following that, regularly evaluate risk thresholds and the ability to execute cyber resilience processes through a combination of human efforts and technology products and services.
6. Update software and systems continuously. Run updated and newest versions of software and security patches. Properly configure network security and use antivirus software.
7. Back up all data as protection against ransomware attacks. Use an offsite cloud provider in addition to on-site backup.
8. Leverage cloud-based integrated security solutions. A remote workforce has shown that security must be beyond a solution deployed on top of existing infrastructure. Integrated security solutions make it easier to develop a comprehensive cyber resilience strategy and to prepare for a wide range of contingencies.
9. Employee training - communicate security policies to employees, along with prevention education and guidance on reporting suspicious emails.
10. Have digital empathy - Use tools that can accommodate a diverse group of people's ever-changing circumstances. It also means developing technology that can forgive mistakes.