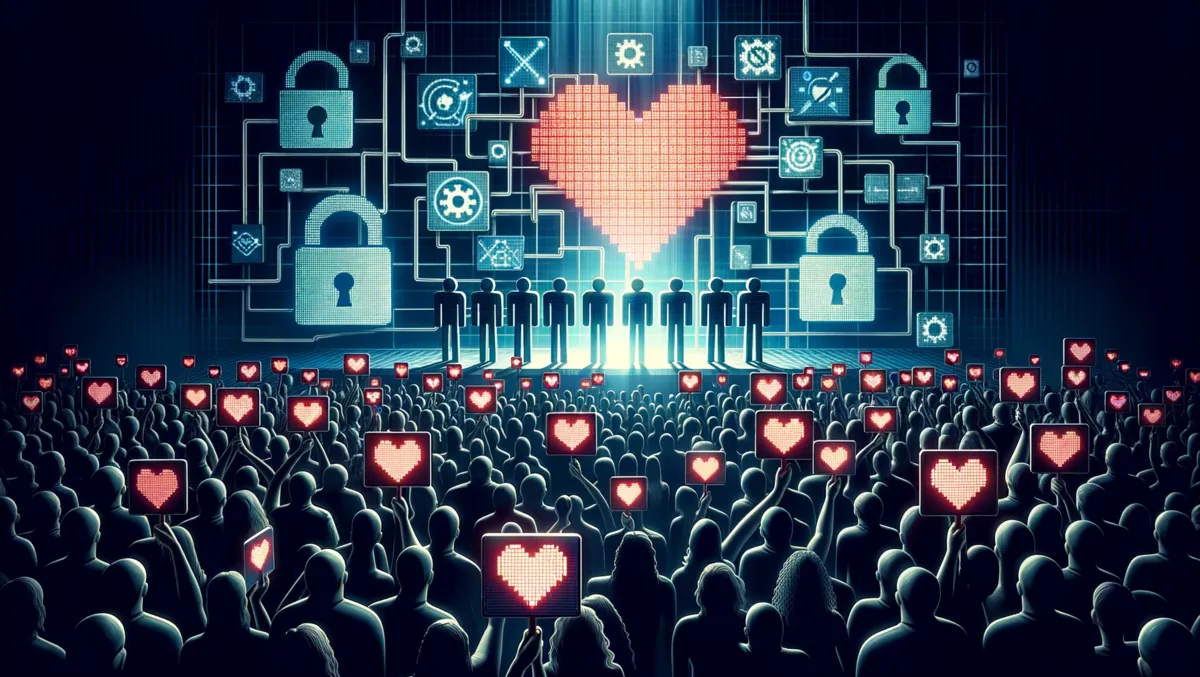 McAfee's hacker list reveals Margot Robbie among top 10 exploited celebrities
The global computer security software company, McAfee, has recently shed light on its "2023 Hacker Celebrity Hot List." Australian actress, Margot Robbie, recognised for her performance in this year's blockbuster film, Barbie, has emerged as one of the top 10 celebrities that cybercriminals exploit for creating online deceptions.
The list, in addition to Robbie, features notable personalities such as esteemed actors Ryan Gosling, Emily Blunt, celebrated tech icon Elon Musk, and others while exploring the evolving strategies of cyber miscreants, which now include the imminent threats of AI-powered deepfakes and cryptocurrency scams.
In the tradition that started 15 years ago, McAfee Labs studies and unveils the major celebrity names most frequently exploited by scammers to lead unsuspecting internet users toward malware or risky sites.
The study reveals that Barbie was not only a widespread success among cinema-goers but also among online fraudsters, who masterminded a flurry of new scams that exploited the film's popularity.
These scams commonly comprised dangerous downloads of the film laced with hidden malware. Several months following its screening, searches for Gosling and Barbie-related scams remain high. In another example, Musk appears to have also fallen victim to a series of deepfake content, an escalating trend, according to McAfee's research.
A review of the top 50 celebrities listed, researchers at McAfee discovered between 25 to 135 deepfakes URLs per celebrity search. Although not all deepfakes are malevolent, many, particularly those involving celebrities, fall into recreational or fraudulent endorsement categories.
Nevertheless, as advanced technology continues to evolve, it is expected that the misuse of celebrity deepfakes would increase, with cybercriminals using them for spreading misinformation and disinformation, promoting fraudulent endorsements, propagating cryptocurrency scams, and triggering the download of malware.
Adding to the list of celebrities most used by scammers are Emily Blunt at No.2, Jennifer Lopez at No.3, Zendaya at No.4, and Yellowstone actor, Kevin Costner, rounding out the top five. Margot Robbie has secured the eighth position on the list.
A startling surge in artificial intelligence use has been noted among scammers exploiting celebrity names. Tyler McGee, Head of APAC Sales at McAfee, articulates, "We are witnessing a concerning surge in fake celebrity scams across the world including Australia, highlighting the critical need for heightened vigilance and improved online protection measures." He further emphasised the importance of discernment when engaging with online content supposedly associated with high-profile figures, in light of AI-aided sophisticated scams.
McAfee further offers key tips for users, advising them to practice caution when clicking on online links and to use only trusted movie streaming platforms for viewing films or updates about celebrities. In addition, they also urge consumers to refrain from accessing suspicious mp3 downloads, avoid interacting with third-party websites, and to deny providing personal information on account of accessing exclusive content. As an added protective measure, McAfee advises the use of trusted online protection programs that detect and safeguard users from suspicious content.