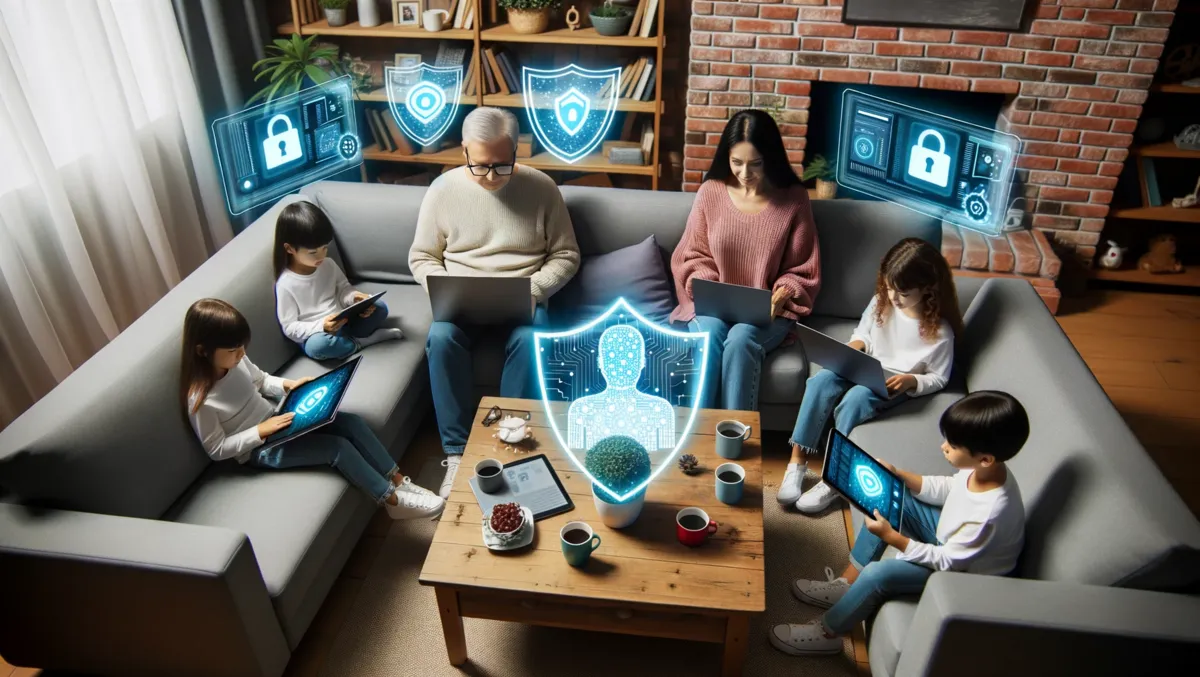 McAfee enhances its product lineup with advanced AI protection
McAfee Corp, a renowned global leader in online protection, has announced a comprehensive enhancement to its product lineup, incorporating sophisticated artificial intelligence (AI) protections and amplified identity and privacy features.
The latest suite of McAfee products includes innovative features like McAfee Next-gen Threat Protection and McAfee Scam Protection. These advanced AI-based tools focus on combating a proliferation of AI threats and provide automated security layers for consumers and their families. With greater attention on privacy and identity protection, these enhanced offerings enable customers to exercise more control and choice in managing their personal data.
Roma Majumder, Senior Vice President of Product at McAfee, notes, "We are living in unprecedented times. Consumers are navigating a world where advanced AI has exponentially increased the volume and sophistication of scams, making real-time threat and scam protection more important than ever." She further recognises that consumers want greater control in managing their lives online, particularly concerning their digital privacy and identity.
Majumder continues, "Our newest product lineup and innovations reflect the features that will make it easier than ever to protect what matters most to our customers while delivering enhanced performance and industry-leading security."
The latest release of McAfee+ is enriched with several significant AI enhancements, including the Next-gen Threat Protection. AI-powered security has become stronger, faster, and user-friendly, delivering reliable protection against the latest threats, including zero-day threats that haven't emerged yet. The cloud-based and local machine-based protections work together, resulting in fewer background processes and faster scans, improving the user experience.
Scam Protection, a powerful new feature, taps into McAfee's patented AI technology to address the surge in AI-led phishing scams by detecting suspicious URLs in texts even before they're opened or clicked on. It can block a site from loading if a customer accidentally clicks on a suspicious link, thus guarding against potential phishing scams.
New and enhanced privacy and identity features include the Online Account Cleanup facility that reduces the likelihood of data breach impact and a Social Privacy Manager that safeguards social media privacy to limit personal information exposure.
McAfee also launched the Privacy & Identity Guard through retailers recently. This offers many of the privacy and identity features listed above to provide more options for consumers to manage their personal data online and withdraw personal information from data brokers, as well as clearing data from unused or risky online accounts.
The comprehensive Family plans of McAfee+ protect up to six members under a single subscription and include the new AI-based protections along with enhanced identity and privacy safeguards. These plans also offer individualised protection guidance targeted at individual online risks and activities.
McAfee+ and McAfee+ Family plans are currently available to purchase on McAfee.com and with selected retailers in the United States, United Kingdom, Germany, France, Italy, Japan, Canada, Spain, Netherlands, and Australia.