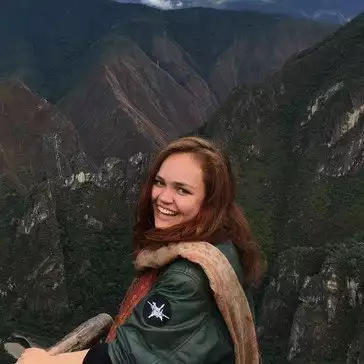 By Catherine Knowles, Journalist
BMC, a global specialist in software solutions for the Autonomous Digital Enterprise, has released findings from its 18th annual mainframe survey, with the findings reinforcing the value of the mainframe and its continued growth as a platform for innovation.
A newfound appreciation for the mainframe's resilience and scalability emerged from the heavy reliance on technology through the shifting digital landscape resulting from the COVID-19 pandemic. This year's survey of more than 800 executive and technical professionals showed some interesting trends:
94% of respondents have a positive perception of the mainframe, and 63% reported increased mainframe investment over the past year.
DevOps and AIOps continue to grow for the mainframe while data volume and the number of databases continue to increase significantly.
Compliance and security continue to be the top priority for mainframe practitioners – a priority that first emerged in 2019.
Cloud emerged as a top-four priority for this coming year for 35% of the respondents with an increased interest in the implementation of cloud technologies like cloud-based storage and back-up.
The survey findings further support the need for organisations to strengthen enterprise mainframe processes with tools that deliver greater speed, certainty, and security, according to the researchers.
Continued DevOps innovation and AIOps growth forecasted for the coming year
With the growth of the mainframe comes an emphasis on innovation and an increase in the use of DevOps and AIOps to drive real-world results.
Overall, 62% of respondents reported using DevOps practices on the mainframe, recognising the need to rapidly update core applications to keep up with business demand and improve application development quality.
Use of AIOps across both mainframe and non-mainframe environments has increased considerably, from 25% in 2021 to 32% in 2023. Challenges in implementing AIOps including cost, complexity, and the need for specialised skillsets, have decreased.
Current users report improved uptime, the ability to detect problems quickly, and the capability to understand trends ahead of time as the greatest business values delivered by AIOps.
Compliance and security remain top priority for fourth consecutive year
Compliance and security lead the list of priorities for mainframe organisations, with 61% of respondents citing these as top issues, followed by cost optimisation (49%), enhancing automation (41%), and data recovery (40%.)
These priorities correspond to the increased use of personally identifiable (PII) solutions, a 7% rise in respondents using a dedicated mainframe security information and event management (SIEM) solution since 2021, privileged-user monitoring and access management, and external pen-testing services.
John McKenny, Senior Vice President and General Manager of Intelligent Z Optimization and Transformation, says, "Our survey highlights that companies investing in modernising their application development and operations practices on the mainframe drive significantly faster innovation and achieve higher levels of resiliency."
"As mainframe innovation continues, organisations that aren't investing in the mainframe are putting their business and customers at significant risk."