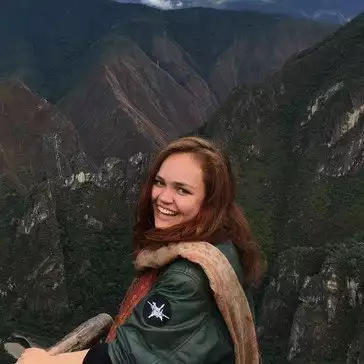 By Catherine Knowles, Journalist
LogRhythm has announced its 20-year milestone with a renewed commitment to delivering innovative solutions. As a security-first vendor, LogRhythm has shared in a statement the company "remains laser focused on making it easier for its customers to monitor their environment, detect and investigate threats, and quickly resolve them".
Through quarterly updates and enhancements across their full suite of solutions, LogRhythm continues to focus on supporting security professionals.
Product enhancements and integrations with LogRhythms Axon, SIEM, and NDR solutions released in this quarterly rollout include:
LogRhythm Axon
Webhook collector makes it easier to integrate SaaS applications and expand visibility
Assigned threat severity to observations enables analysts to identify highly critical observations and rapidly respond
Email alerts reduce threat response times to efficiently defend against cyber threats
Exporting and importing log source types enables quicker access to parsing custom policies, simplifying the analyst experience
LogRhythm SIEM
Streamlined Web Console with improved visibility and operational efficiency to help customers better manage their infrastructure
High-performance JSON parsing engine enables admins to easily ingest logs at a high rate and simplify analyst experience
Automated distribution of logs across data processors saves time and resources
LogRhythm NDR
Choose and configure any simple mail transfer protocol (SMTP) for more customisation and to meet more compliance standards
Enhancement of machine learning and signature-based detection techniques for higher fidelity alarms across the network
24x7x365 customer support now offered as part of the standard product offer
Chris OMalley, CEO of LogRhythm, says, "LogRhythm demonstrates in our actions a dedication to improving security analysts experience by providing them with the tools they need to navigate the evolving threat landscape effectively.
"Our latest product enhancements empower security analysts, improve operational efficiency, and offer unparalleled visibility into potential risks. We remain committed to our customers success and resilience against cyber threats."
Company expansion and industry accolades
LogRhythm's growth over two decades have been driven by various factors, including an expanded customer base, strategic partnerships, industry recognition, and continued product innovation, the company states.
Notable achievements include:
Successful expansion of cloud-native security operations platform, LogRhythm Axon, in Europe and the adoption of LogRhythm NDR in India, reflecting LogRhythms commitment to providing advanced security solutions globally.
Strategic partnerships with AttackIQ, Zscaler, Mimecast, Trend Micro, and Trace3, further strengthening LogRhythm's collaboration in the market as a trusted security partner.
SOC2 compliance, affirming LogRhythm's commitment to meeting the highest security standards.
LogRhythm SIEM self-paced, on demand training now available in several languages including Spanish, French and Portuguese.
LogRhythm received awards including the Frost & Sullivan Competitive Leadership Awards, the Colorado Technology APEX Awards and the Globee Gold Awards.
Finalist in the SBR Technology Excellence Awards 2023 and SC Awards 2023 for Best SIEM Solution. Winners to be announced later this year.
Later this year, LogRhythms premier customer event, RhythmWorld, will take place from October 16-18, 2023, in Denver, CO. The event provides a platform for security professionals to network, learn, and explore the latest releases in the industry. The event will also feature the Pinnacle Awards, recognising exemplary achievements in security.