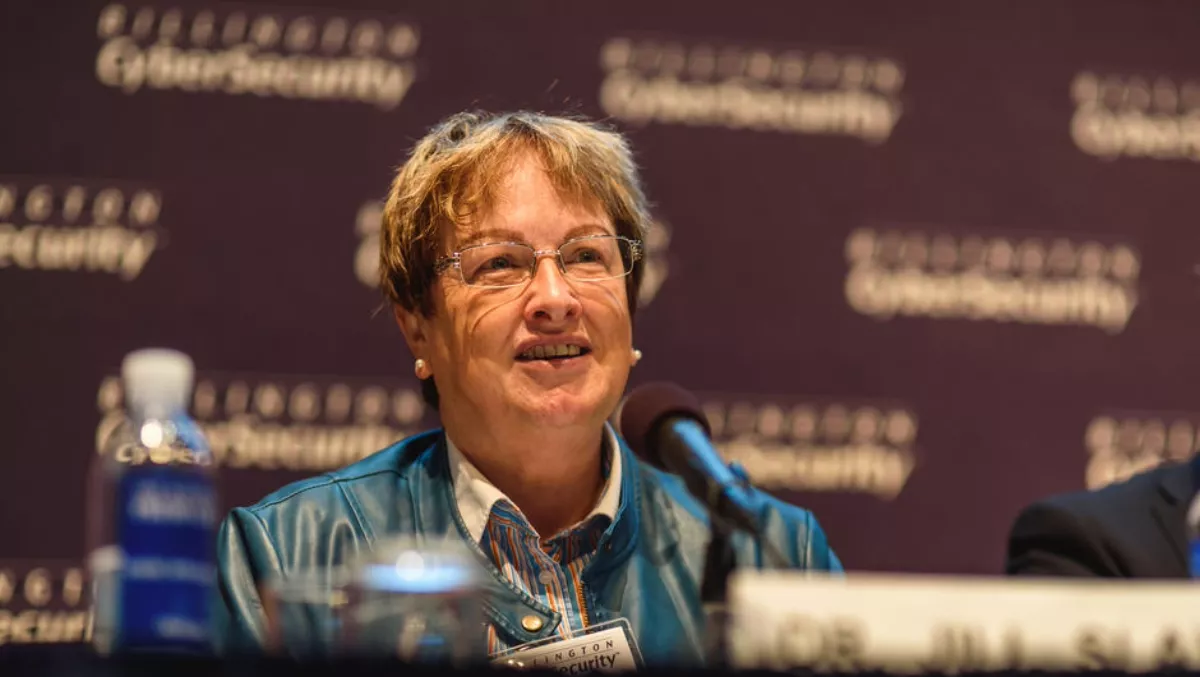 La Trobe appoints esteemed expert Jill Slaw as Cyber Chair
Wed, 7th Feb 2018
FYI, this story is more than a year old
La Trobe University cybersecurity professor Jill Slay is now the La Trobe University Optus Cyber Chair. She will lead the university's cyber research drive through a virtual facility.
Professor Slay, a member of the Order of Australia for her service to IT through her work in cyber terrorism, forensic computer science and security, is currently director of the Australian Centre for Cyber Security at the University of New South Wales.
According to Vice-Chancellor Professor John Dewar, Slay's appointment as the Cyber Chair would establish the university's leadership as a multi-disciplinary and industry-engaged organisation committed to cybersecurity teaching, research and policy development.
"Under the leadership of Professor Slay, La Trobe will deliver high-impact research that provides tangible and holistic solutions to critical cyber-related issues for governments, industry and the community," Dewar says.
"Employers are crying out for a workforce with the expertise to combat a growing cyber threat and Professor Slay will also be instrumental in developing new, innovative teaching programs in conjunction with industry.
The La Trobe Optus Cyber Chair position was created as part of a joint partnership between Optus Business and the University.
It was also created to recognise the critical importance of cybersecurity in Australia's future digital landscape.
"Our partnership with La Trobe University demonstrates the importance of industry and academia collaboration in addressing the growing pervasive threat of cybercrime," comments Optus Business managing director John Paitaridis.
"The appointment of an expert of Professor Slay's calibre is an endorsement of the work we are doing together to build Australia's cyber security and digital capability through skill development, innovative research and thought leadership.
Slay is also a Fellow of the International Information Systems Security Certification Consortium, a Fellow of the Australian Computer Society and serves as the Director of Cyber Resilience Initiatives for the ACS.
The alliance between Optus and La Trobe has three key areas of focus:
Digital University of the Future –combining a smart cities and 'living lab' approach to La Trobe's ambitious plan to develop a global exemplar of a digitally connected city of the future, commencing with a focus on campus security, people movement, way-finding and parking.
Sports Park – embedding data collection and analytics technology in La Trobe's $150 million Sport Park development, designed to focus on data collection and analytics for research in sport performance, rehabilitation and community/fan engagement which will leverage sports partnerships of both organisations.
Cyber Security – co-development with other industry partners of unique multi-disciplinary courses, providing academic and research leadership, and creating scholarships, work integrated learning and employment pathways for La Trobe graduates.