Partner content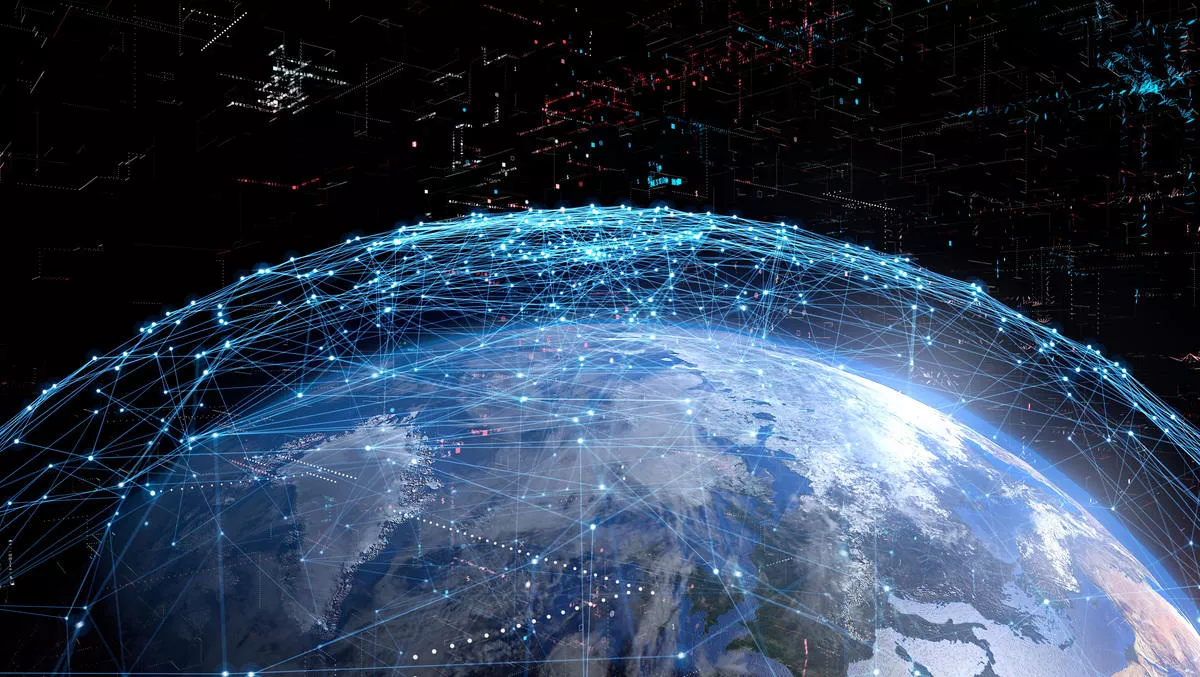 Juniper Networks inspires overarching approach to connected security
FYI, this story is more than a year old
Juniper Networks believes that security is not just limited to a few independent software or hardware controls and user education – it needs to be so much more than that if there is to be any chance of defending against potentially crippling malware attacks or data breaches.
In an A/NZ technical session on Juniper Connected Security, Juniper Networks' senior system engineer Mario Senewiratne explains how an overarching approach to security gives organisations the ability to safeguard users, applications and infrastructure by extending security to all points of connection across the network.
While Juniper Networks is known for its hardware products such as firewalls, routers, switches, and WiFi access points, Senewiratne stresses that these are all security products too. These products leverage the company's Advanced Threat Prevention Solutions (ATP) and orchestration and management software both on-premise and in the cloud, to enable Juniper customers to realise a true "Threat Aware Network".
"Network infrastructure must converge with perimeter security," says Senewiratne.
According to Juniper Networks, organisations should be able to 'See, Automate, and Protect'. In this context, 'see' means dynamic detection, 'protect' means streamlined security operations enabling protection and mitigation across heterogeneous environments and 'automate' is the glue that brings the ability to distil the vast quantities of raw data and act on the relevant threats.
There are several building blocks for protecting network infrastructure: protecting the network from all angles; enforcing security everywhere; centralised policy, management; analytics; and sophisticated threat detection engines.
Juniper Networks Advanced Threat Protection is a key part of the company's "Juniper Connected Security" strategy.
An ICSA Labs Advanced Threat Defense Certification Testing Report (Q1 2019) involved more than 1050 test runs of Juniper Sky Advanced Threat Protection (ATP) over a 28-day period.
Out of 504 malware samples, the ATP detected 99.2% of previously unknown threats. In addition to this NSS too have provided Juniper with a "Recommended" rating in their 2019 Data Center Security Gateway report.
Senewiratne says, "Beyond third-party testing and certification companies, the best validation comes from our customers, folks who use our technology day in and day out to protect their organisations. The Security Business within our company has been experiencing double-digit growth, showing the trust our customers have placed in us."
Juniper's Connected Security strategy is also focusing on comprehensive and meaningful interop between third party security technologies. Senewiratne explains that Policy Enforcer is the 'glue' across heterogeneous environments. Policy Enforcer enables siloed security controls to work in consort with each other – "Imagine a time where your Network Firewall or similar controls can speak with your EDR solution and vice versa regardless of which vendor each of them is from!"
A demonstration showed how a Juniper EX switch and Juniper ATP can block infected hosts while leaving ports open for unaffected traffic. Suspicious malware is copied to ATP cloud, which identifies the malware as malicious and instructs the network to block infected hosts accordingly.
Senewiratne also provided an overview of how Juniper Connected Security applies across cloud and specifically multi-cloud environments.
Juniper Connected Security for multi-cloud environments
Contrail Security from Juniper Networks is a unified security platform for all cloud environments, allowing organisations to analyse application flows and apply relevant security policies to them regardless of where the components reside. Contrail Security with its integrated vRouter provides organisations with the ability to enforce security throughout their cloud environments. This, says Senewiratne, enables consistent and intent-driven policies across heterogeneous environments.
Security for public clouds
Juniper Networks' different systems are compatible with leading cloud providers such as Amazon Web Services, Microsoft Azure, Oracle Cloud, and Google Cloud Platform.
Furthermore, Senewiratne highlights the capabilities of Juniper cSRX, a containerised firewall, which is first from a major vendor.
According to Juniper Networks, The cSRX Container Firewall protects environments with advanced security services, including content security, intrusion prevention system (IPS), AppSecure, and unified threat management (UTM).
Juniper cSRX can spin up protection in seconds within a small footprint – much faster than it would take to go through traditional patching processes.
Key takeaways from the webinar:
Digital transformation has given way to network complexity
Security must be part of your entire network
Juniper Connected Security extends security to all points of network connection, including components that generally are not considered for security.
"This gives organisations a higher degree of confidence in their users, applications, and infrastructure," concludes Senewiratne.
To watch the on-demand recording of Juniper Connected Security click here.
To learn more about Juniper Networks' security solutions, click here.
Related stories
Top stories