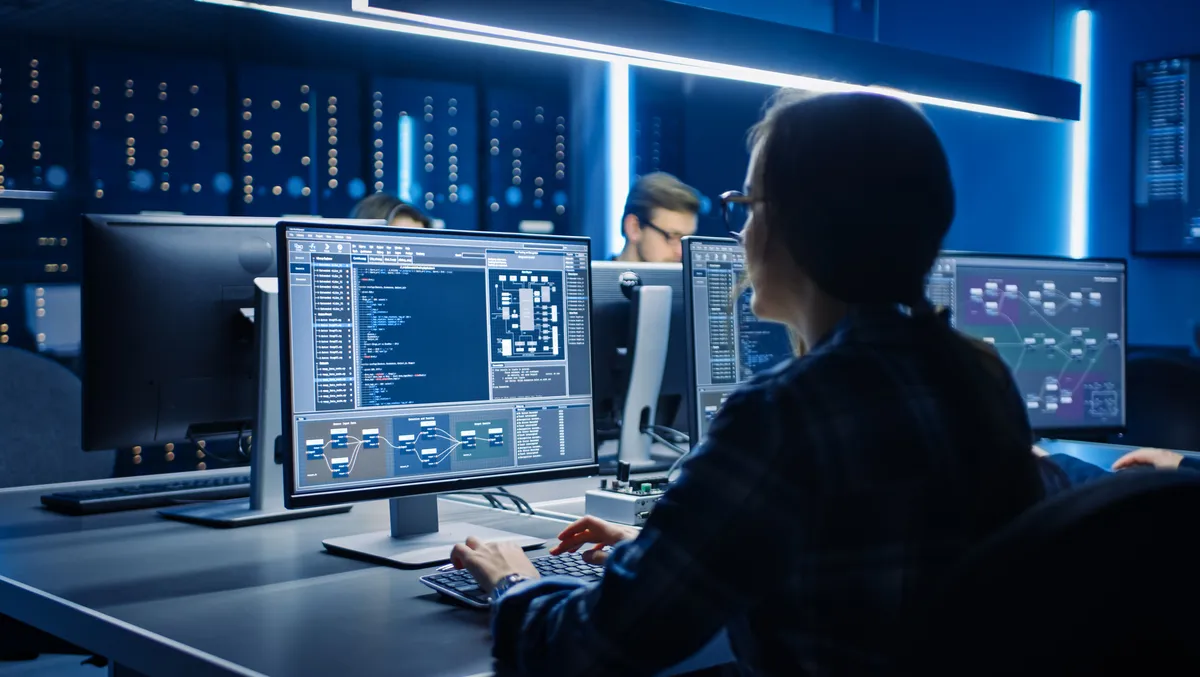 IWD 2023: Time to embrace equity to support women In tech
The message of International Women's Day's 2023 motto, #EmbraceEquity, is that giving everyone what they need to be successful, not giving everyone the exact same thing, creates equity. In championing women in ICT, we must create equitable conditions for female ICT students and professionals to flourish at every stage of their career.
Women are not only less likely to enrol in an ICT degree at just a fifth of entrants but less likely to complete one. Australian retention rates were at a dismal 19% of female entrants in 2019, the lowest completion rate for any type of degree. Against the backdrop of a serious struggle to fill ICT and cybersecurity-related roles, we must leverage evidence-based methods to plug the leaks in our domestic ICT talent pipeline. We will do this by giving women what they need to be successful in ICT, which not only embraces equity; it enables us to embrace the increased scale and benefits women in ICT have to offer.
Historically, STEM – particularly ICT – has been perceived as a masculine domain. The archetype of the solitary, nocturnal, basement-dwelling, geeky boffin who is good at mathematics dies hard. Think of Big Bang Theory, where the attractive, socially adept Penny is oblivious to all matters scientific alongside a cast of socially awkward, sweater-wearing scientists. Or the IT Crowd's Jen, a confident professional who is successfully persuaded by her awkward boffin male ICT worker colleagues that the internet is contained in a small black box. These pop culture narratives are gender stereotypes in action. They're also off-putting to some women, who, through a process of 'deidentification', self-exclude from the profession because they do not believe they possess its ostensible defining features.
These pervasive cultural perceptions are a major deterrent to women's engagement in STEM post-school pathways. Studies have shown high school boys are more likely to rate their mathematical ability highly than women of equal past mathematical performance. Despite findings such as a 2018 study drawing on a database of 472,242 adolescents showing that in two-thirds of countries, women exhibited science performance similar to or better than boys, there is a persistent cultural belief that men innately possess superior mathematical abilities over women, putting them in a better position to pursue STEM education or careers.
Female attrition rates in ICT qualifications are the product of a self-entrenching problem, as the fewer women in a cohort, the less likely women are to remain. Exit surveys reveal gendered reasons for leaving, such as feeling unsafe on campus or sexist remarks, only accounted for a small minority of early departures. The evident structural and cultural motivators for leaving are worth examining.
While there is no ability gap between men and women in ICT degrees, there is a distinct confidence gap. While female ICT students do not differ from male students in their sheer ability to understand course material, they lack confidence in their ability to do so. Self-standards can also be higher in female students. Women are more likely to believe that one must have exceptionally high standards of mathematical or scientific ability in order to enrol in a STEM qualification. While the grades of women are often higher than the men continuing, studies have shown a reduced willingness among women to accept lower marks than they may have received in high school. Background experience and assumed knowledge is another barrier. Women are less likely to have had ICT experience prior to entry than their male peers.
External reassurance and engagement from faculty members improves outcomes, as do confidence-building initiatives such as mentoring and exposure to work-integrated learning. Lecturers should minimise the degree of assumed knowledge in their teaching, and universities should consider multiple streams for first-year students where those with prior knowledge can access more complex courses. Providing enriching content where the human and business aspects of ICT are presented also helps engage female students.
The underlying beliefs we have about learning and intelligence also play a role in student retention. Modelling a growth mindset, as opposed to a fixed or static appraisal of one's level of abilities or success, has been found to benefit female ICT students and encourage self-efficacy.
Why should society be concerned about addressing these low enrolment rates and high attrition rates? One reason is the severe skills shortages in ICT and cyber security, both areas of growing demand for talent. We have urgent needs to power the digital economy and keep Australians safe from cyber threats, and need to widen the aperture of those Australians willing to complete ICT courses and commence ICT careers if we are to meet supply.
Data from 55,000 professionals across 90 countries found that women are more likely to employ emotional and social competencies correlated with effective leadership, organisational awareness, adaptability, teamwork and management skills. These are all soft skills that 56% of security professionals say are lacking within today's cybersecurity workforce. Cyber security is a broad and emergent profession with compelling human and business-facing aspects that may appeal to women.
First and foremost, the cyber setting has an acute need for professionals with excellent communication skills who can articulate highly technical information through a risk-based lens, pitching to an audience and empathising with their priorities and perspectives. Articulating the value proposition of investing in cybersecurity during a time of great fiscal constraint is a vital skill. Cybersecurity professionals must also maintain contact points with ICT, legal, developers, human resources and the broader employee base. Cyber professionals who can maintain grace under fire, exercising caution, prudence and honesty, are of the greatest value to organisations.
Communicating these vital soft skills and the human aspects within ICT will be an important definition of the narrative in encouraging more women into the profession, embracing equity and the important contribution women can make.