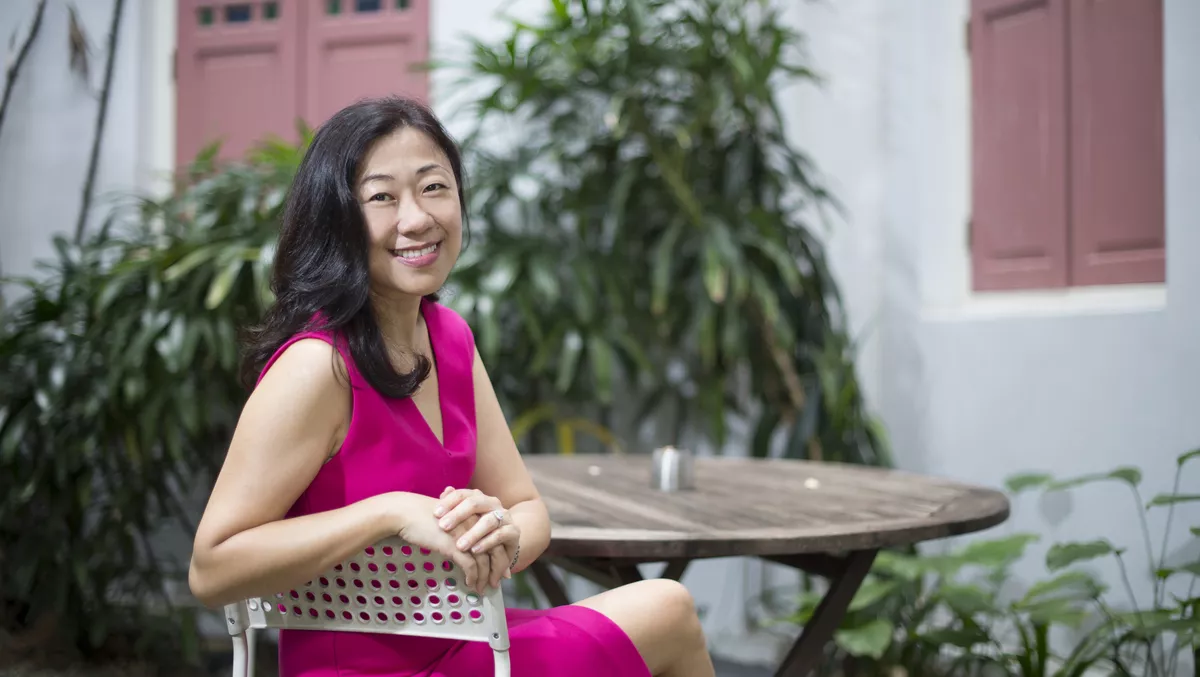 IWD 2022: LogRhythm VP on drawing women to tech industries
Tue, 8th Mar 2022
FYI, this story is more than a year old
What does the IT industry need to do to attract more women in the year ahead?
For starters, we need to continue to bury the misconception that the tech and cybersecurity industry is reserved for men only. Anyone, regardless of gender, is equally deserving of a seat at the table, as long as they have the requisite skills and abilities.
As an industry, we need to continue advocating for the value of diversity for businesses – and continue to hire, retain and recognise talent in an equitable manner.
In the longer term, the industry would do well to nurture young girls' interest in STEM-related fields and inspire more girls to take up STEM-related subjects at the tertiary level.
What do IT companies need to do to ensure that more women have the opportunity to achieve senior leadership roles within their organisations?
In an industry that skews young and male, the yardstick for success has traditionally been held against benchmarks created by men. This means that female leaders are expected to act and lead as their male counterparts for their achievements to be recognised. But, in truth, they bring to the table different perspectives and ways to add value and are every bit as competent and deserving of their position as their colleagues.
IT companies must take a deliberate and top-down approach to endorse and advocate gender fairness to overcome this. This involves putting in place holistic measures to ensure fair hiring, retention and performance appraisal for their employees across all levels.
More importantly, they will need to move beyond seeing gender equality in terms of parity in numbers and focus on quality measures to empower women to excel in the workplace. For instance, developing new but equally high standards to recognise and acknowledge women's contributions while also strengthening the learning and development pipeline for female talent through mentorship, technical training and leadership programmes.
What can women do to support themselves and their peers to drive a more diverse and inclusive IT industry in Australia?
It takes extraordinary grit and resilience for female leaders to not only survive but thrive in the IT industry. They need to demonstrate agility and open-mindedness to face challenges head-on and have the courage to stand up for themselves in the workplace. At the same time, they must be conscious that what they do serves as an example for other female employees around them – and they must be deliberate to help set boundaries.
Having a community where women can learn from their peers at different stages of their career in IT certainly helps. Women can benefit from a crucial support system and tap into the diverse perspectives and wealth of experiences from others who have walked the same path for advice.
What are the highlights of your career so far?
A huge highlight in my career is the recognition by the executive leadership and my peers of the critical role I played in turning around a non-performing region to one that exceeded targets in 2021.
In my remit, I work alongside male leaders in what many perceive to be a male-dominated industry. I am grateful that I have an equal seat at the table every time and an equal voice in the team when it comes to decision-making. My colleagues always have utmost mutual respect, which has contributed to the shared commercial success we experienced last year.
Do you have any advice for women or students interested in a career in tech?
Think about what excites you about tech; what you are passionate about – and use that to shape the trajectory of your career – don't let any preconceived stereotypes get to you.
Be confident – we must continuously exercise that muscle to voice our needs without fear of judgement and recognise that we have every right to take up space at the table and be heard.
Focus on the value you can bring to the team – In my own career, what has helped me was to put gender aside and focus on how my own unique experiences and perspectives can add to our discussions.
Comments by LogRhythm international markets vice president, Joanne Wong.