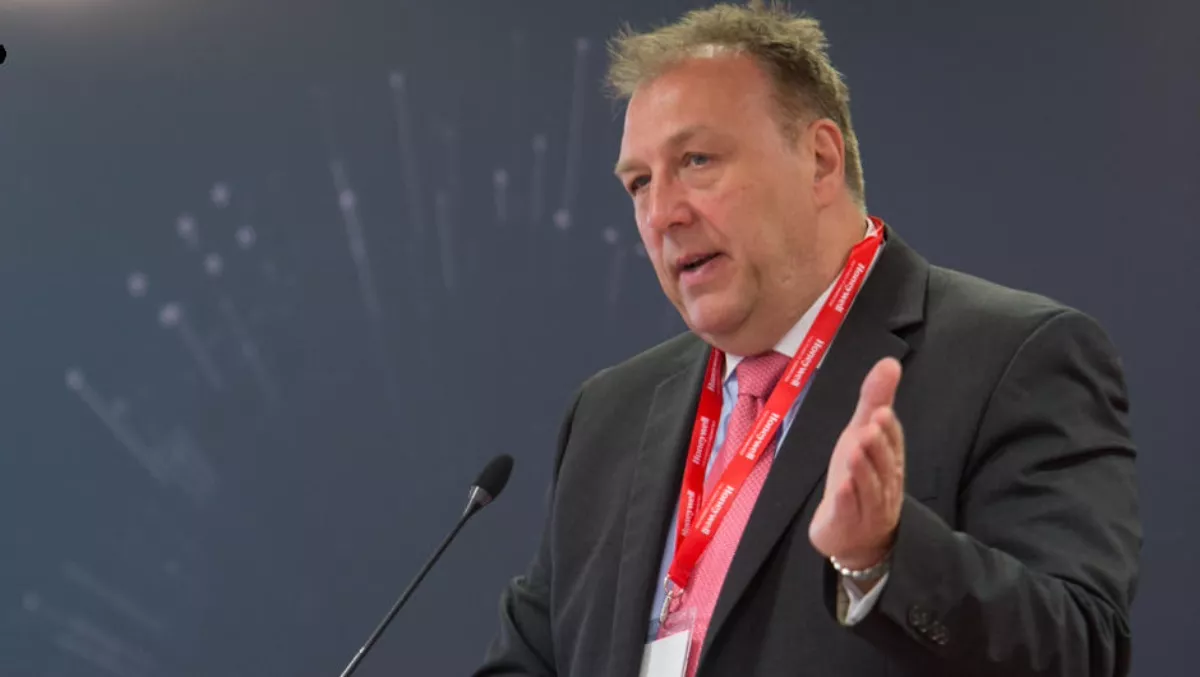 Interview: What Industry 4.0 and cybersecurity mean for the industrial sector
FYI, this story is more than a year old
Honeywell is one of the world's largest producers of technology for the energy, safety and security, performance materials, and home and building sectors.
With more than $40.5 billion in sales in 2017 alone, the company prides itself on delivering 'the power of connected'.
At the opening of Honeywell's first Industrial Cyber Security Centre in Singapore last month, we spoke to Nigel Brockett, who is Honeywell Process Solutions' vice president of sales for APAC.
Honeywell Process Solutions (HPS) is a business unit that specialises in process automation control, bringing continuous evolution from legacy process control systems to leading automation solutions.
"You have a control system is computer-based. You have a control room with a guy sitting in there who is operating the plant remotely. It's a broad portfolio," Brockett says.
"From field instrumentation and the sensors that detect all of the parameters such as pressure level, temperature, quality of the process, is all built into the control system. We provide all of those transmitters into the centralised control system. Above that we have advanced process control and software that sits on top of that. They enable operations to optimise their facility.
He says that the company's high-growth regions are India, China, and ASEAN. The company also services clients across Australia, New Zealand and Papua New Guinea.
In New Zealand its main focus is within the dairy industry, while in Australia it is heavily involved with the mineral process as well as the oil and gas industries.
"We're actually at a point of change in the industry," Brockett says, in reflection of new technologies such as the Internet of Things (IoT) coming into industrial firms.
"Process industries have traditionally been very cautious about how they adopt technology. If you put a new technology in your plant and it stops working, it's costing $1-3 million per day, or if it causes an accident it could be catastrophic.
With that in mind, Brockett says the industry must move cautiously but with the introduction of Industry 4.0, progression will go a little faster.
While it may not directly affect control systems, it does leverage the data from those systems.
"The amount of data you get out of a process plant every second, let alone every year is mind-blowing. How do you use that data to improve your operation?
"Applying knowledge of the industry with that data to provide information that enables the operation to perform better is the crux of the issue.
As the use of data grows, cybersecurity must go hand-in-hand. In fact, one of the reasons Industry 4.0 isn't moving very fast is because of security concerns, Brockett says.
"There are generally several layers of firewalls around control systems. Although you might have data flowing up from the control systems, if you don't have anything flowing down it's not so bad.
"If you send information to someone accidentally, then they've got that information. But if they can send information to your control system and take something offline, that could be catastrophic. Architecture is very important.
Honeywell's Industrial Cyber Security Centre of Excellence is a major asset to Asia Pacific, particularly for access to local experts.
"With Industry 4.0, cyber is going to become important as we move forward and that's one of the key takeaways," Brockett concludes.