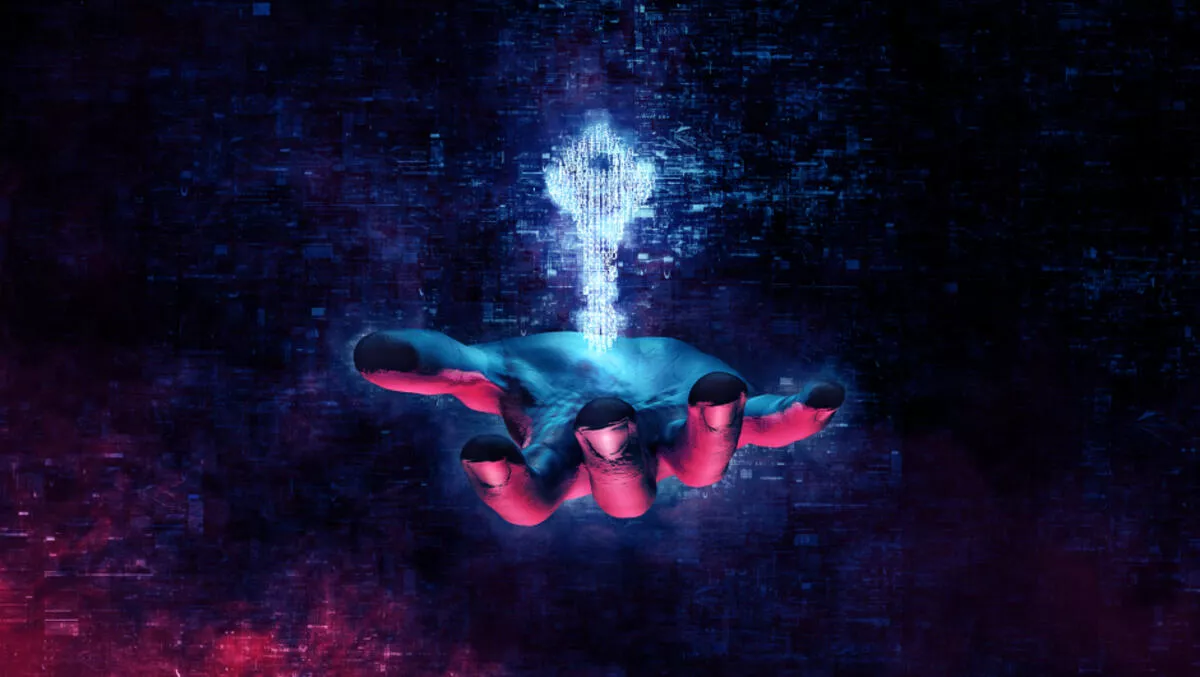 Interview: Quintessence Labs' take on quantum physics and cybersecurity
FYI, this story is more than a year old
Vikram Sharma is set on changing the world — founding QuintessenceLabs nearly a decade ago to explore and develop the intersection between quantum physics and cybersecurity.
"Following graduate school, I sat in on some quantum physics lectures at Stanford. While the physics was interesting, the thing that piqued my interest was the realisation that we are now able to engineer quantum states that don't exist in nature — unwrapping a whole host of engineering capabilities. Quantum computing has become the most widely known, but there are other interesting applications in imaging, sensing, security and medical purposes. The area that came to fascinate me was the applications in cybersecurity.
QuintessenceLabs [QLabs] has developed technologies capable of encrypting sensitive data on an enterprise level — changing the definition of data security. MitchelLake's Robin Block sat down with Vikram to understand how they have grown their business and what it means for the future of cybersecurity.
What are the main challenges you solve for your customers?
Vikram: Historically, cybersecurity has been dedicated towards perimeter protection. What we are seeing, on an increasing basis, are the periodic breaches of those boundaries and an ill-defined perimeter with cloud integration, BYOD and IoT. One strong measure organisations can implement to deal with this escalating threat is encryption.
Encryption itself is actually not a challenging task. Once you select a proper cypher, it's almost mechanical. The challenge is data security management and scale — implementing encryption at an enterprise level requires the generation and management of a very large number of encryption keys in a heterogeneous environment.
At QLabs, we help customers manage keys and implement security governance policies in a seamless and consistent way across an entire organisation. We have also focused on allowing our technology to be overlayed on top of existing infrastructure. We recognise that large investments have been made — we improve the ROI on those investments by enabling firms to encrypt data stored on those existing assets.
What have been the biggest challenges you have faced in building QLabs?
Vikram: In the early days, the challenges were grappling with tough physics and continuing to develop the theoretical foundations for the capabilities we now deliver. Developing true random number generation, for example, is actually quite difficult. Developing that in a way that could be manufactured at scale and at a competitive cost was a significant initial hurdle. The next challenge was taking a company with science origins and building the maturity of processes and commercial understanding needed to actually go about creating a product.
For me, the challenge has been trying to balance my allocation of time — whether that is on technology, visibility of the brand, business development or strategic partnerships. I have had to learn to delegate and focus on the more strategic elements of growing the company.
How are you planning to grow the business and where do you want to take it — is there an 'end game'?
Vikram: About two-and-a-half years ago, we formed an important partnership with Westpac. They not only invested in our company, but have been a customer of QLabs technologies — helping us test products and build strong use cases that are allowing us to scale into other banking institutions.
We have always taken the perspective of building a lean organisation that is focused on core competencies — designing great products. Non-core processes, such as manufacturing and even much of our marketing and some businesses development, are outsourced through strategic partnerships. We still embody the energy that comes from a start-up organisation. I think that is something that is facilitated by keeping teams small — in sub-100 person organisations, everyone still kind of knows each other, and contributions to the end product are still traceable to individuals.
That gives a great sense of ownership to team members. I think this contributes to the fact that we have a very low staff turnover. We are also doing something important that people who work here are interested in seeing brought to fruition. We have been fortunate that people seem to be attracted to our organisation because of the excitement and importance of what we are doing.
I think the big thing QLabs has to offer the world is the ability to rebuild some of the trust that has been eroded over the last few years between businesses and consumers. Our vision is to play an important role in restoring and regaining that trust by enabling companies to actually get protection of sensitive information right. I truly believe our products enable step-change in that regard.
We have now entered the period in which we are scaling-up the company. We have already put into place most of the hard building blocks — what is ahead of us is exceptionally exciting. The future is about executing successfully with the right team to grow QLabs into what we hope will become a globally recognised Australian cybersecurity leader!