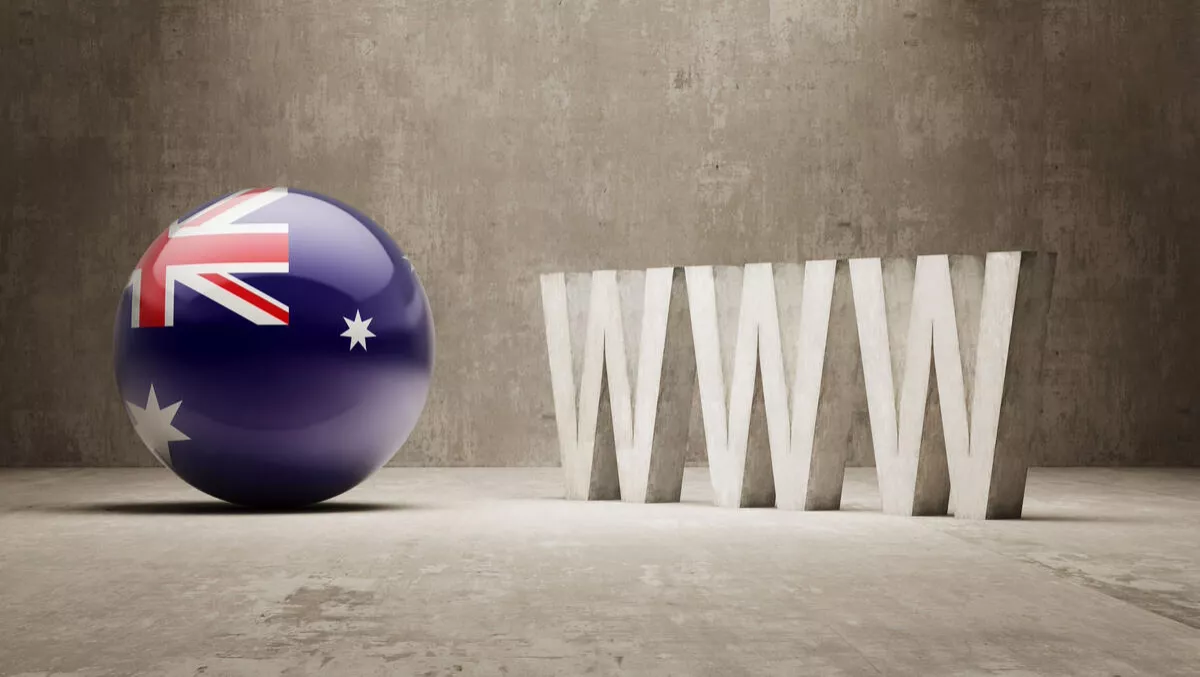 Interview: AustCyber's leading role in the Australian security space
FYI, this story is more than a year old
Craig Davies has been tasked with growing the Australian cyber security industry. Until December 2016, Craig was the Director of Security at Atlassian — a leading provider of collaboration, development and tracking software. Since January this year, Craig has led the Australian Cyber Security Growth Network [AustCyber], a $31.9 million public/private partnership aimed at turning the budding Australian cyber security industry into an internationally competitive force capable of meeting the challenges posed by the 21st century.
"I measure the success of everything in days. We were given 876 days from our first trench of funding to the day that our first round of funding from the Federal Government runs out. We have a lot to get done in 876 days. A lot of what we are doing are things that haven't been tried before, or haven't previously worked. We want to be able to pivot and go down different paths depending on the results we see, while retaining a clear vision of what we want to achieve.
MichelLake's Robin Block sat down with Craig to gain his perspective on the goals, strategies and challenges of AustCyber and understand the reasons behind its creation.
Why was the creation of AustCyber an important step for the Australian market?
Australia is a highly regarded and trusted place to do business. What we need to do is ensure that our economy is set up for the changes that are impacting the entire world centred around digitisation, automation, the Internet of Things etc. — these are all developments that require cybersecurity to be safely and appropriately implemented.
AustCyber is an Industry Growth Centre, but we call ourselves a network because 'centre' can imply exclusivity and control but our goal is to build relationships and inclusively grow an ecosystem. Building on the momentum created by the release of the Government's Cyber Security Strategy, I think we have already successfully shifted the conversation in Australia. Before, the discussion focused on the need to have a strategy, now the discussion is around executing a strategy. The problem has not been solved, and not everyone agrees on the best way to proceed, but nine months is not a long time.
One of the big challenges we have identified is that cyber security is still seen as a vertical problem. People build products and others decide they need to 'go out and buy cyber.' This is the wrong approach. If you listen to the CEO of Equifax, for example, you can tell that they saw cyber as a cost, rather than a way to grow their market.
He would seem to suggest that the problem was one IT person not checking a patch. The problem was that they didn't value data and the security wrapped around that data. I am a strong believer that the key to making progress is in getting people to understand the opportunities available when you really understand the cyber security risks you face.
We have been working with the other Australian industry growth centres and organisations like the Australian Institute of Company Directors and the Business Council of Australia on the necessity to increase the understanding of cyber as a fundamental and horizontal opportunity. I say opportunity because looking at it solely as a problem misses the benefits of proper investment in cyber.
How do you view the current maturity of the Australian market — do you think there is a shortage of talented cyber security professionals?
We are coming up on a personnel shortfall in the industry of up to 16,000 people over the coming years. That is significant. But, this is a growth industry and I believe we have an education system capable of turning that around as more and more people enter the industry. We are working at both the university and vocational level to help build a cohesive view around that. I think Australians sometimes worry if we are not number one in the world at something. Everyone is struggling to fill positions in this industry as well as across the economy.
Earlier this year we released the Security Competitiveness Plan, and are encouraging people to make it mandatory reading, in which we outline the current state of the nation on the economics of cyber security. Released in April, that was one of our first big deliverables. One of the three areas we outlined in which Australia could do very well was education. We think Australia could become the global centre for cyber security education.
It is also important to look at other fields. In Australia, we have a large untapped pool of talented and technically minded people in defence. If you look at both the UK and US, finding ex-defence personnel in the cyber security industry is much more common than here in Australia. We have people in the universities, for example, coming from the humanities to look at what they can offer to the field.
Cyber has a reputation of being very technical, but with the analysts, and particularly executive roles, an appreciation of the technical aspects is important, but it is not a specifically technical job. Macquarie University, as just one example, has a strong criminology department that they are now incorporating into their cyber department. I will know we are winning, however, when other departments aren't being incorporated into cyber, but cyber gets incorporated into everything.
We have a developing and vibrant start-up/scale-up cyber community in Australia. There are close to 120 cyber-orientated companies currently in this category and we're still finding more. One unique and double-sided aspect of the Australian start-up ecosystem is that VC is comparatively difficult to obtain. That can make the barrier to entry high, but it also means that most of these companies are already profitable.
We are helping to change the funding reality here in Australia, working with VCs to put together a plan that will enable them to wade further into the cyber security market — but you can't just wave a magic wand. It is important for us to support existing companies — helping them managing their existing customer base and reinvest to move their businesses to the next stage. It is also important to look at the wider context of Australian tech-industries.
We are world leaders in quantum computing, for example — that is how far the teams at UNSW and QLabs have come. We have really clever people here, we just need to build an incentives system that allows them to move in and out of what they are good at doing. We have the building blocks for real innovation in Australia.
What do you want the impact of AustCyber to be — what outcome would make you happy?
We have to have a measurable economic impact. But that is actually quite difficult to quantify. Cyber security is a growth industry. Deciding what success is down to us and what is simply due to the nature of the environment is hard to determine. One of the big things we are working on right now is simply creating a metric of what 'good' looks like.
Even beyond our ability to impact the situation, the network we have now built is enabling us to speak with all of the players in the industry to gain a perspective on what a vibrant industry looks like. We have done a lot of work to figure out who is who in the zoo.
A rather intangible goal I have is getting to a place where Australian organisations, public and private, immediately think of contracting with Australian firms for their cyber security needs, rather than looking internationally or simply just trying to buy a product. I think that looking at cyber security as a service is the way forward for the industry — and this is a direction the Australian market is already heading. We encourage organisations to build and develop their core capabilities.
However, we then hook them up with 5 or 6 service firms with whom they are going to get better value for money and a more capable skill level for many of their cyber needs. In many cases, these firms aren't offering programs, specifically, but simply their expertise. Their product might be their methodology. Within that contracting framework, however, it is still important that companies look to engage beyond just getting their 'firewall managed'. It is about looking at wider possibilities and better ways to manage and utilise data.
A good thing about the community of firms we are working with is that they understand the importance of asking questions about what 'good' looks like. I am excited that we are working within the industry to understand how we measure success. One important thing we have already played a big role in are the partnerships being struck between various players in the industry.
These partnerships allow smaller companies to pool their solutions and go after bigger deals. That is something that was not happening before and is a sign that we are actually impacting the market. The team, our COO Michelle Price, and I have all pushed this within the ecosystem. Our ability to liaison with companies and create success stories has helped others move beyond the fear that collaboration will lead to their ideas being stolen to create a more cooperative ecosystem that is taking off in the community beyond us specifically.
Beyond working as trust brokers, we can use our position sitting in the middle to assess the different solutions on offer and set the right people up in the right ways. I think that we are at the beginning of a dynamic and globally competitive Australian cyber bundle.
I can't yet say quite what it looks like, but a future where companies could come to us and sign up to get access to 'X' number of start-up ideas on offer is an exciting prospect that we are looking at for the future of AustCyber.