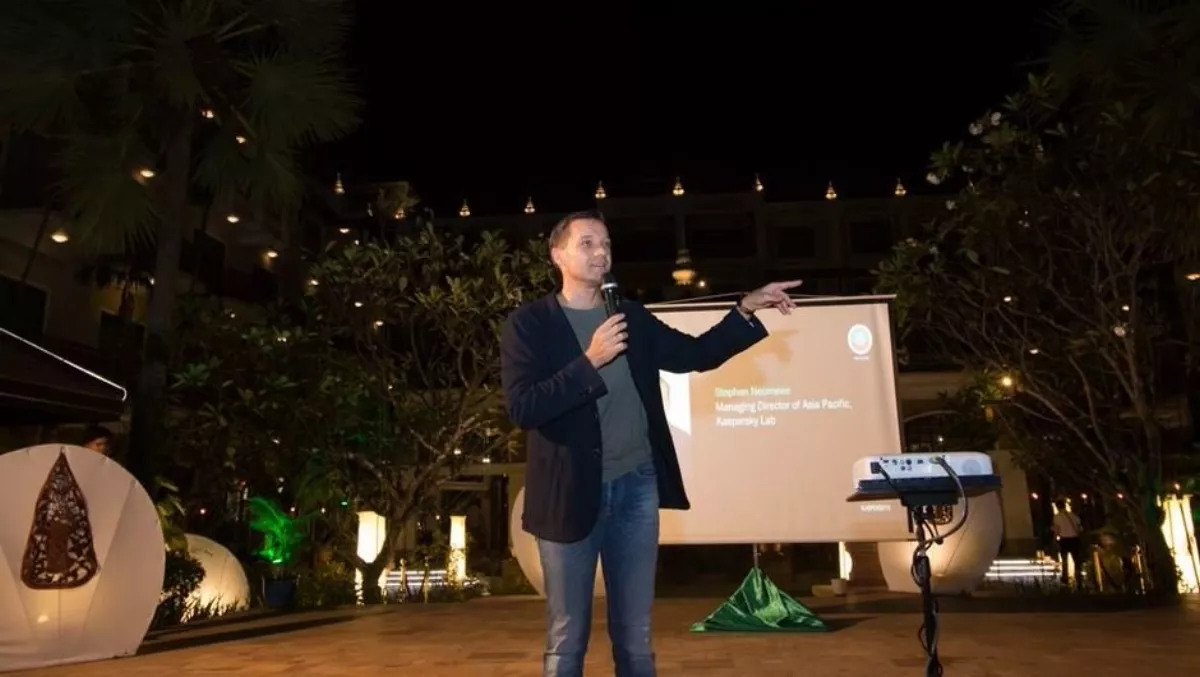 Exclusive: Will there always be a human-factor in cyber security?
FYI, this story is more than a year old
Recently IT Brief had the opportunity to sit down with Kaspersky APAC MD Stephan Neumeier to discuss the future of the company in ANZ.
Can you tell me a bit more about Kaspersky in APAC and the business strategy for the region?
We are doing pretty well in the region. So we are currently growing double digits. Which I think is great for certain areas, and we are definitely outgrowing our competitors. We are seeing massive growth specifically in the in the enterprise sector.
In other areas, we have to adopt a couple of changes. We really aim to develop our SMB business, which at the moment will only grow single digits. That mainly relates to changes in our distribution network.
On the consumer side, the place we really see growth is coming from the digital business. The eCommerce business is driven through our partners via Amazon.
So strategy wise, we have shifted focus in order to grow our enterprise business or b2b sector even further. We are bringing our products directly to our partners and have enabled them through training in order to drive this technology to our to our customers.
How does Kaspersky aim to set itself apart from competitors when it comes to enterprise security?
So the way we differentiate ourselves is really by offering solutions that are combined and integrated to our customers. This means that they basically get everything out of one box, with quality that is well known in the market, they get the best protection and best detection rates in the market. And on top of that, obviously, and we mentioned that today several times, is really trying to provide transparency.
When you look at large enterprises, meaning banks, governments or telcos, they have certain concerns. What is the technology actually doing, what kind of data the tech is collecting, especially now with GDPR, which is more and more of a concern for many companies. So they want to be sure that this technology is not doing anything it's not supposed to do.
So we launched the Transparency Initiative to address those concerns and I don't think that's something our competitors have done yet.
Where does Kaspersky stand on AI and machine learning, should we trust these technologies to ensure security at scale?
So the way we already provide the security to our customers is very much based on machine learning already. The majority of our protection today is really managed through machines. So as I said before, today, we are protecting well above 400 million endpoints, with that we are collecting thousands of data sets day by day and all of that is sorted by machine learning.
However, there are some parts which we consider very sophisticated, you know, APTs and so on, you can't leave to a machine. So that's why we have our GReAT team, the global research analytics team, which are the best experts in the market. They are constantly involved in inspecting and inspecting these kinds of sophisticated malware.
So I think there always has to be a human factor involved because the majority of the sophisticated stuff cannot be uncovered by machines, you need to have specific logic, you need to apply reverse engineering and so on. And this cannot be done by machines.
How is Kaspersky preparing for the emergence of IoT and expanding customer needs?
First of all, I think the number one thing is raising awareness, on the consumer b2b as well as enterprise b2b sector. We want to raise awareness to ensure that security is embedded at an early stage for products while developing the technology.
Also on the consumer side, we want to raise awareness that when I have an Alexa at home and it is connected to all the individual devices I have, I need to make sure that those particular devices are also protected because it just takes one breach to infect an entire network.
We are working with the OEMs directly, we are engaging with them at a very early stage explaining and raising the awareness and then obviously trying to make sure our technology is embedded in the manufacturing stage.