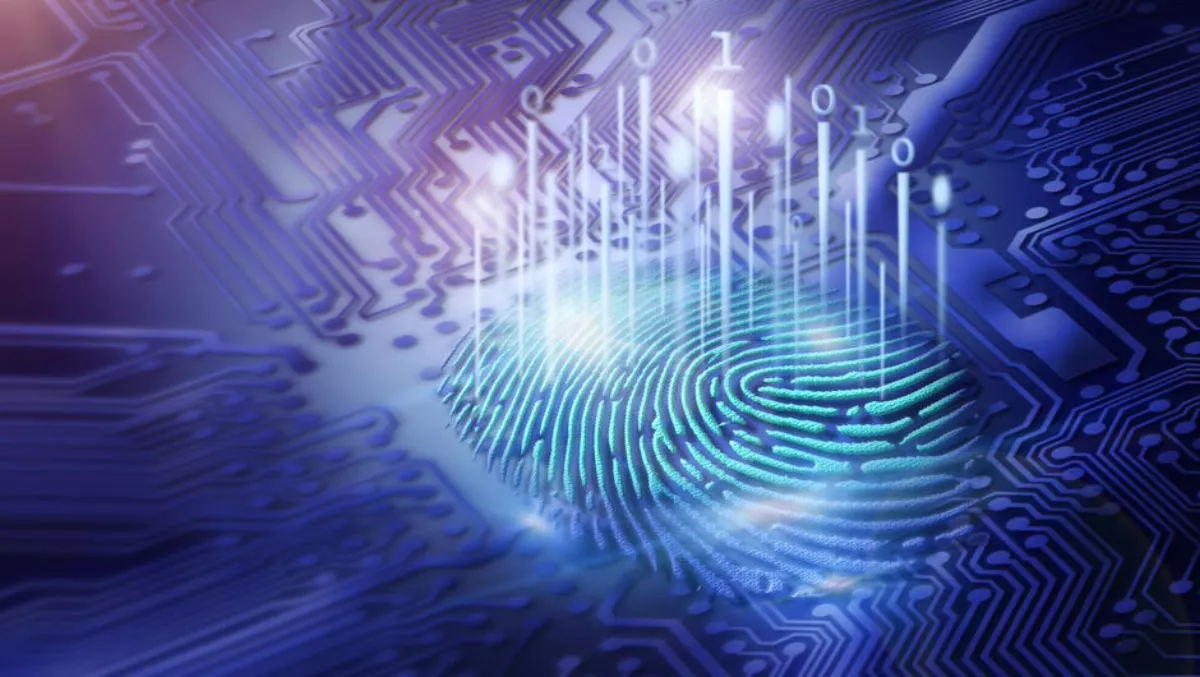 Exclusive interview: SailPoint on identity governance and Okta
Fri, 20th Apr 2018
FYI, this story is more than a year old
By Patrick Martlew, Community Editor
Identity management and governance is becoming an increasingly pertinent issue for organisations trying to stay one step ahead of the threat surface.
One vendor who has seen the market develop into what it is today is SailPoint, who have an ever developing portfolio as things like AI and Multi-factor Authentication (MFA) have gained increased prominence.
We sat down with SailPoint CEO and Co-founder Mark McClain to discuss how he's seen the market shift since the company began in 2005, while asking him to expand on a couple of the company's recent announcements, including its partnership with Okta.
Since SailPoint first started, how has the Identity market shifted in terms of customer expectations and deployments?
When we started SailPoint 12 years ago, identity governance was primarily a project to address compliance issues. Now, in the midst of their digital transformation, enterprises have seen their attack surface expand, allowing well-funded cyber attackers to significantly increase the frequency and sophistication of their attacks. Hackers frequently target users, or the "identity vector", because they can exploit those identities to gain access to high-value systems and data, all while concealing their activity within an organisation's IT infrastructure.
Considering the number of identities an enterprise may have, each of which may be accessing a myriad of applications with varying levels of permissions, an enterprise could have millions of points of access to their systems. These points of access are each an exposure point – and it only takes one abuse of identity to compromise the entire organisation.
At the same time, governments and regulatory bodies have increased efforts to protect users and their data with a new wave of regulatory and compliance measures that bring severe penalties for non- compliance. One of the more significant of these is the EU's General Data Protection Regulation or GDPR.
These market dynamics around risk and compliance are contributing significantly to SailPoint's growth and innovation. We see enterprises around the globe struggling to efficiently manage and secure their digital identities, and our open identity platform helps them see everything, govern everything and empower everyone.
Are there major myths around the significance of Identity governance that you would like to dispel? If so, why do you think these are prevalent?
One of the reasons I'm so passionate about identity governance is that it is always evolving to meet the expanding needs of our customers. Every day brings a new and exciting challenge to solve. As business challenges change, the scope of what capabilities support identity governance must also evolve. So, while our vision of identity governance hasn't changed, the capabilities that fall into that continue to evolve, resulting in confusion.
For example, there's a prevalent myth that single sign-on (SSO) will solve all security problems. SSO is a great tool for giving users easy access to the applications they use on a regular basis. It can, in fact, provide some measure of added security in that it that it can be used to cut down on the number of passwords individuals need to remember and maintain.
However, SSO without management of who should have that access to begin with (or what that access allows them to do at a granular level) is not going to provide the necessary levels of visibility and control needed for a secure organisation. This is where identity governance comes in, providing that necessary visibility into the enterprise beyond just granting access.
There's also a perception that data governance and identity management are two different things. As the sheer volume of data stored in documents, spreadsheets and presentations increases, organisations are struggling with how to manage and govern access to it. In fact, often the data contained in these files was extracted from very same applications and databases that we work so hard to ensure appropriate access to with identity governance.
As well as this, the access request, review and policy enforcement use cases are virtually identical, so why would you need or want to deploy a completely different solution to address unstructured versus structured data governance? Again, identity governance plays a big role here.
The reality is that the definition of identity governance will continue to evolve and expand to account for the dynamic identity needs of businesses. These changes are inevitable, but importantly, they are also what allow our businesses themselves to grow and expand. It's our job to continue pushing the envelope to deliver innovations that keep pace with these changing identity governance needs.
The recent partnership with Okta is interesting as many would have positioned you as rivals. What was the thinking behind this and how will this relationship develop?
It's a common misconception in the industry, but the reality is that Okta's access management solution and SailPoint's identity governance solutions address different business needs. Many enterprises have turned to access management to increase productivity and allow efficient access by their users to applications and systems needed to do their jobs, with things like single sign-on. While access management provides a great deal of convenience and enhanced productivity with authenticated access, it is imperative for organisations to address the other side of the identity coin, which is identity governance. Identity governance allows organisations to control and govern each user's access after they have gained initial access, so the right resources are accessed at the right times, and for the right reasons. Our solution goes deeper than access management, defining and governing the access rights of each user within each application, and helps minimise risk associated with user privileges including entitlement creep, orphaned accounts and separation-of-duty policies. For example, our identity governance platform looks at an employee's role and location, then controls what he can do within an application – from viewing the company pipeline to closing a deal. Our partnership with Okta highlights our open approach to identity, in which we give our customers the freedom of choice by opening up our solution to interoperate with leading technology providers driven by customer and market need. At the end of the day, we want to enable our customers to put identity governance at the centre of their security and IT operations. By opening our identity governance platform, enterprises have access to identity context that can be combined other critical security technologies. Like with our other strategic partners, our pairing with Okta will help us better meet the needs of our customers. As their needs develop, so will the partnership.
You recently unveiled four main deployment options for the Identity governance platform, being public cloud, private DC, SaaS and deployed via an MSP. Which deployment mode do you see picking up the most steam going forward? Why?
It's hard to say which method will have the most momentum moving forward, as we have customers deploying via all of the methods we provide. We're certainly seeing the SaaS market grow, likely due to mid-enterprise markets starting to recognise the need for identity governance as part of their overall security strategy.
Likewise, MSPs offer a great option for enterprises who want to take advantage of the cloud, but still require the customisation options of IdentityIQ. There are also enterprises who still house the majority of their infrastructure in the data center and will continue to do so for the foreseeable future. Because each enterprise has specific needs when it comes to their identity governance programs, the freedom of choice we provide has been critical for our customers.
For 2018 and beyond, what are the goals SailPoint would like to reach as a company post IPO?
Although I know it sounds cliché, the IPO hasn't changed all that much for us as a company. Our goal has been and continues to be providing the best, most innovative identity governance products and services for our customers. We understand that our customers' success breeds our success, so providing value to them is our top priority.