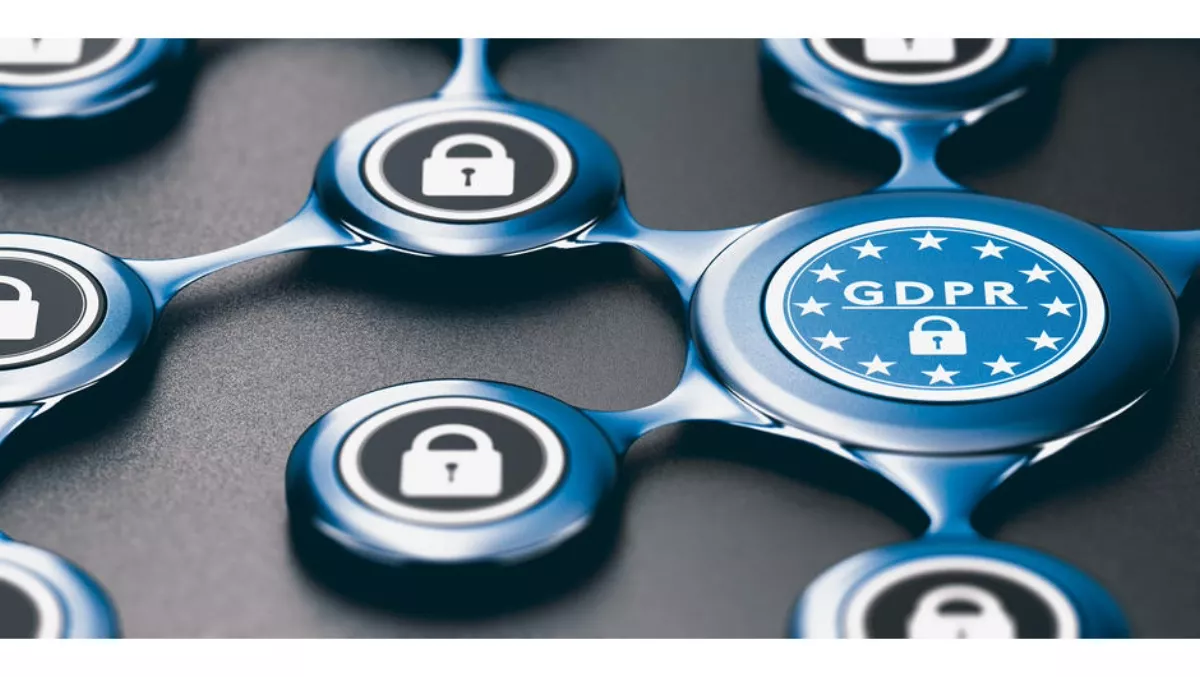 EXCLUSIVE INTERVIEW: Gemalto on GDPR and the evolving security channel
FYI, this story is more than a year old
There is no question that GDPR caused quite a stir for organisations around the world who perhaps weren't taking the right steps to adequately prepare for the laws coming into place.
You really don't have to look any further than your email inbox, with many large organisations frantically pushing through their privacy updates on - or even after - the date the laws came into play.
One organisation that certainly noticed this was digital security company Gemalto, who's heavy plays in enterprise security solutions like identity management and data encryption have given them an interesting insight into the world of compliance.
Gemalto's senior director of data protection services Gary Marsden worked on Gemalto's SafeNet Authentication Service for seven years, before transitioning into a role that looked to translate the principles of authentication over to the company's data protection and encryption and key management services. This has involved working closely with large systems integrators and MSSPs to assess their customer requirements for data protection and assist them with 'best-fit' delivery, as-a-service.
We sat down with Marsden to get his take on whether local organisations were truly prepared for GDPR, as well as how the company's reseller channel is adapting to meet the requirements of a new age of cybersecurity.
Given that GDPR has now come into play, do you think Australian enterprise organisations were prepared, especially thinking about the fact that we already had NDB earlier in the year?
With respect to Australian organisations, I really think that it's the same in any country. If I was to give feedback from Europe and the US on GDPR, everyone was waiting until the very last minute. Obviously, you might have noticed a flood of emails that you received mentioning updated privacy laws on the day - or just after - GDPR came into effect. It really makes you think about why organisations weren't doing this over the last year.
So I really don't think Australia has been any different, as people really haven't done anything about it until the very last minute. So it's going to be interesting to see whether people will start to put the right strategies in place to ensure that they're doing things like anonymising data and conducting auditing, in order to fully comply with these new laws.
The next telling aspect will be to see what happens when someone suffers a major breach. I know that there have already been a number of reported breaches in Australia, but it will be telling to see how that translates in Europe and how notification methodologies develop.
It was interesting to see a couple of those privacy emails come through a few days - or even longer - after the laws hit, which obviously evidences that idea that organisations weren't ready.
Well if you look at data breaches in general, Gemalto's breach level index has some incredible data. It shows that 2.6 billion records were breached in 2017 alone, which represents an 88% increase from the previous year.
Narrowing down on that, most of those breaches stem from the US because - by law - they've had to notify about those breaches. They didn't have a choice. So I definitely think we'll see a huge rise in those figures over the next few months as compliance to these new laws kick in.
Do you see any common mistakes that organisations are making in their attempts to become fully compliant?
Again, It probably just comes down to a complacency piece. There are a few steps that organisations really need to be proactive on in getting to that compliant status. One thing is that they'll need to discover where their data actually is, which is a simple thing that organisations were probably pretty late in doing.
Secondly, organisations need to classify their data and make sure they understand the priorities and the methodologies around letting customers know that they have their personally identifiable information. Then, number three is basically to anonymize and encrypt that data, ensuring that it's really safe and secure. Those are really 3 very simple steps that the vast amount of organisations have carried out, to a greater or lesser extent.
In a cybersecurity environment that is experiencing a lot of fluctuation and transformation, with new threat actors and things like IoT and big data expanding the threat landscape. Is there any part of the Gemalto portfolio you'd like to see more investment? Or an underutilized tool that could help organisations keep up?
I think it's been pretty difficult for an organisation to understand what they need to do and how they need to do it. The issue is that every organisation currently has a skills gap and if you look at the worldwide trends, there are so many required security professionals that just aren't available. They just don't have the skills to implement some of the security measures that they want.
To address this, our strategy at Gemalto is looking at simplification. We want to take away the need for what I call 'Crypto-ninjas', either through making products simpler to use or by putting those tools and services in the hands of a smart channel ecosystem who can then fulfil that skills gap. This channel ecosystem needs to be cloud-aware and have the knowledge to fulfil the needs of customers where they lack that injection of skills.
On the simplification piece, we tend to try and approach things with like an app-store, point click approach, rather than forcing customers to go through an arduous process of setting up, configuring, installing and managing solutions, which can be a strain on resources. We want every security application that you're likely to use at the core of compliance - such as data encryption and key management - to be simple to deploy. We've taken that point click approach so that if you can go to a marketplace, subscribe to things like encryption-key management and get that up and running within 5 minutes.
And then you've got the channel to fill in the gaps where additional skills might be needed?
Absolutely, so it's a massive dynamic that more and more of those traditional resellers are moving across to becoming an MSP or an MSSP. Which is happening because they're realising that they need to start adopting services approaches, move into the cloud and move their business models away from that upfront CapEx project by project approach to something that gives them ongoing annuity revenues.
We're seeing that across every country. I was with 451 group earlier in the year they mentioned that - looking at their figures - there are something like 60,000 MSP/MSSPs operating in the United States alone. The dynamics are changing so much, with more and more people getting on board with cloud. Here in Australia so many of the partners who have been traditionally very project/product orientated are moving into that services world.
Do you see any room at all for that product-centric model going forward?
Well, it's hard to really position, but what I will say is that the world is never going to be 100% cloud-based because there are always going to be organisations that have the type of data that need to be managed in-house and want to keep the data close. There are always going to be organisations that want purely on-prem solutions and especially those that must comply with sovereignty requirements like government institutions.
So as much as I would love our services to be global with everyone using it, with everyone on cloud-based infrastructure models, we recognise that we must have best-of-breed product for both cloud and on-prem. We need to be able to deliver both effectively, even if cloud has taken a front seat.