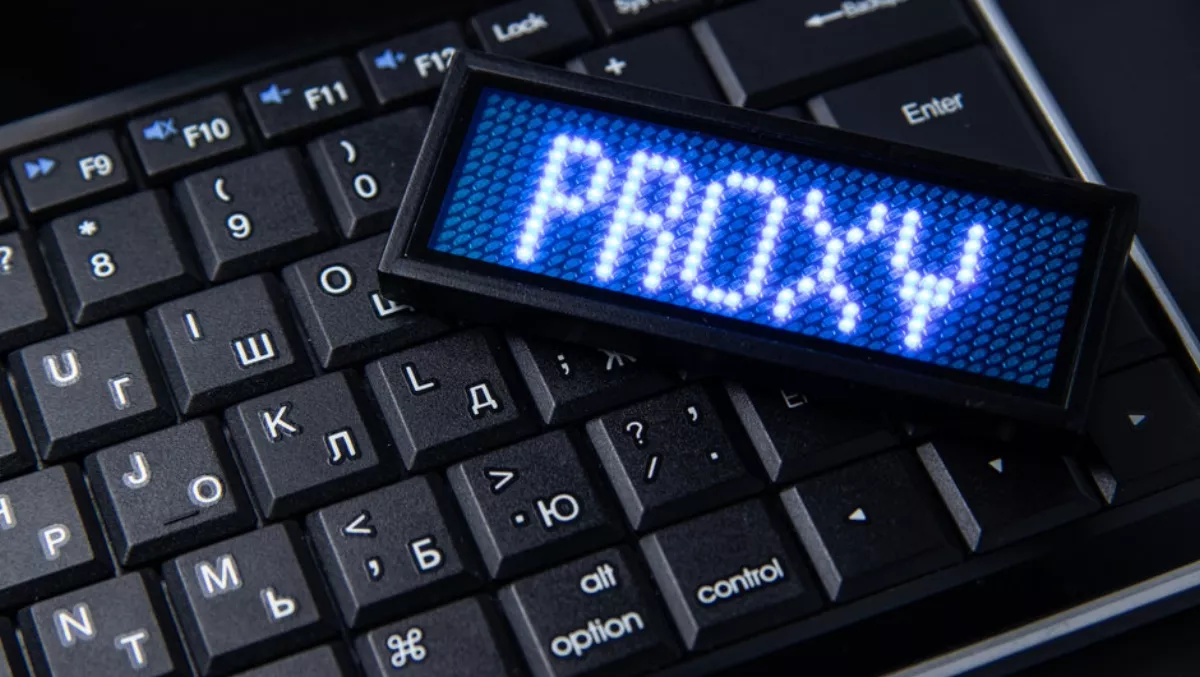 Eight reasons to use a VPN
Wed, 24th Oct 2018
FYI, this story is more than a year old
There are many reasons to use a VPN, and most of them are related to your privacy.
But to truly understand these significant benefits, it's important to understand exactly what a VPN is — and how it works.
A VPN (virtual private network) is software that gives you the ability to access web content safely and privately.
The VPN client routes your connection to the Internet through their own server, thus hiding your location, your browsing history and your personal information.
Moreover, your data is encrypted at source, further reducing the chances of it falling into the wrong hands.
By keeping your actions, your identity and your geographical location a secret, you can browse the web in the knowledge that you're not being watched.
So, why use a VPN? Well, here are eight good reasons.
1. Browse securely in public places
Most of us have used a public Wi-Fi connection to access the Internet, but not many of us have taken the precaution of keeping our data protected beforehand. Whether you're sitting in a coffee shop or on a train, using a Wi-Fi hotspot means you're potentially sharing the same Internet connection with dozens of strangers.
By using a VPN client on your device, you can encrypt your data and protect your identity — just in case cybercriminals are exploiting weaknesses within the Wi-Fi network. This is crucial if you're using passwords or sending sensitive data in a public place.
2. Bank in confidence
Despite there being several safeguards and protections in place for online banking customers, criminals can strike at any time. Fraudsters and thieves are constantly developing new ways to steal data over the Internet, as the rewards can be huge.
A VPN keeps all of your data and browsing details completely hidden from view. This is a great added layer of protection that will guarantee your funds or financial data don't fall into the wrong hands.
3. Access your favourite social media accounts abroad
If you're serious about keeping in touch via your favourite social media platforms, you probably access them every day. But if you're travelling, checking your Facebook likes or Twitter retweets might not be as simple as clicking the app button on your phone. A number of countries restrict the use of Western social media sites — and some even ban them altogether.
But by using a VPN, you can bypass filters and censorship software. Whether you're in China or Russia, you'll be able to stay up to date with your friends and news from home.
4. Play discontinued online games
The advent of Internet gaming has changed the way people play games on their computers and consoles. Millions of gamers can come together on remote servers to enjoy everything from sports action to shoot-em-ups. But the gaming world moves fast these days, and the next big game from the world's largest developers is never too far away. If you and a friend miss the time spent playing your favourite online games together because the developer shut down the servers, a VPN could be the answer.
By utilizing a VPN client, you and that friend can trick your computers into thinking that you're both on the same network. As a result, you'll be able to play via a virtual LAN connection over the Internet. The first and second generation Xbox and Playstation consoles have many LAN-compatible games that could benefit from the use of a VPN.
5. Stream your favourite music and videos from anywhere
Are you used to your country's Netflix or Amazon Prime offerings? If so, travelling abroad could be a problem. These services, and other streaming services just like them, tend to offer regionalised content — meaning your favourite music, movies or TV shows may not be available when you're abroad.
Imagine you're travelling to Europe from the US, and you want to catch up on episodes of Game of Thrones via your HBO subscription. You arrive in Europe, only to find that the local service doesn't offer the show to local subscribers. You can simply use a VPN to connect to an American-based server and fool the streaming service into thinking you're at home.
6. Safer shopping abroad
The rich countries in North America, Europe and Asia tend to offer a range of online payment systems that deliver privacy and data protection. One of the mechanisms used around the world is the HTTPS system, which is signified on a web page by a green lock. However, not all countries are so thorough in their payment protection systems, and shopping online when you're abroad isn't always safe.
Why use a VPN for shopping? Potential fraudsters won't be able to steal your details, because they won't even know you're there. Log on to your favourite shopping websites using your VPN client to keep your connection and all of your payment details a secret.
7. Use airport Wi-Fi in confidence
The Wi-Fi hotspots in airports are notoriously susceptible to hackers and online fraudsters. The sheer concentration of people using these networks at the same time makes the use of sophisticated hacking mechanisms worth it for criminals. As a result, a lot of data is stolen in these environments. But when all your data is both encrypted and completely private, hackers won't even be able to see it.
8. Keep your shopping activity private
It's worth remembering that all major retail and travel companies use software and various tracking systems to keep track of what consumers do on the Internet. Imagine, for example, you see a great price for a flight. When you return to book it, however, the website knows you've probably made a decision to buy, so it adds a few extra bucks to the fare. By using anti-tracking software through a VPN client, you can keep your online activity a secret — so no company can ever take advantage of you.
There are countless other legitimate reasons to use a VPN. When you have a tried and tested virtual private network at your disposal, privacy is never an issue you have to worry about.
Cybersecurity experts VPNpro have made a list of the Best VPNs to use in Australia, so check vpnpro.com to find a VPN that matches your needs.