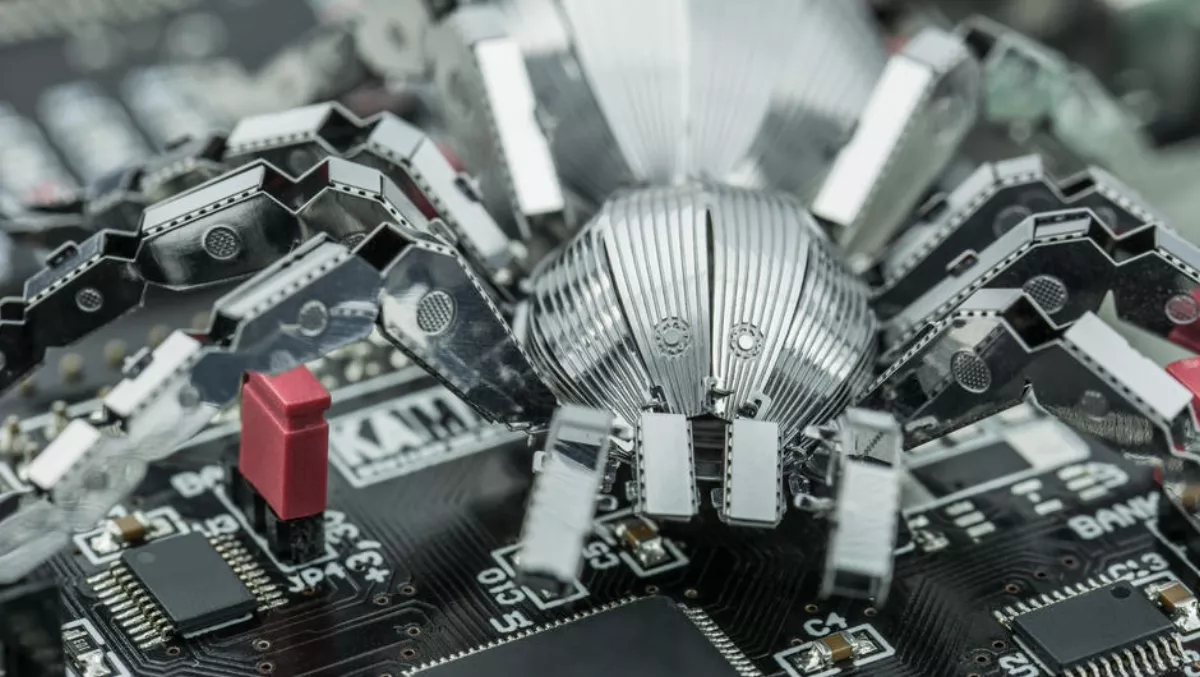 CSU to explore Dark Web's underbelly after unprecedented interest from students
Fri, 16th Feb 2018
FYI, this story is more than a year old
IT Masters and Charles Sturt University (CSU) will plunge headfirst into the Dark Web this year, and it appears IT professionals are inherently curious about the 'controversial' subject.
The subject is part of a Cyber Security Masters degree and has attracted 'unprecedented interest' from IT professionals.
IT Masters director Martin Hale says The Dark Web "is a complex, mysterious and dynamic domain where cyber criminals create, share, buy and sell their wares".
"It's a hidden economy where anonymous marketplaces trade in everything from illegal drugs, hacking tools, ransomware scams, personal data, forged documents and industrial secrets.
The Dark Web is also where the majority of business risks are born, including malware and Denial of Service attacks.
Hale believes that around $72 billion of illegal activity ever year is conducted in Bitcoin – and much of that is connected to activity on the Dark Web.
"Every security manager for every IT organisation would be negligent not to have some understanding of the Dark Web and its potential to impact their operations. One of the best ways to start effectively combating Dark Web threats and cracking down on the illegal marketplaces is to increase the pool of people who have a detailed understanding of what it is and how it operates," he explains.
The course has apparently struck a chord with those enrolling in the Masters degree, as more than 80% of applicants enrolled in the Dark Web course as their first subject.
It covers a number of topics including an introduction to the Dark Web and its threats; the malicious Dark Net; data analysis of web content; Dark Web forensics; and open source intelligence.
However, the course may never have got off the ground because there was serious internal debate within CSU's School of Computing and Mathematics about whether the course should even be offered.
"When we proposed running this course, we expected to come up against resistance because of the sensitivity of the subject matter. In the end, however, the school decided that it was important that graduates had an in-depth knowledge of how the cyber-crime economy functions," explains Hale.
The course will be taught by Dr Rafiqul Islam, leader of the cybersecurity research team at the School of Computing and Mathematics.
"In 2017, the US Department of Defence requested $8 billion in funding to address national security issues relating to internet crime. There is a massive and growing dark economy functioning behind a veil of secrecy enabled by advanced technology and ruthless cyber criminals," Islam says.
He adds that students will also learn about cyber stalking, hacktivism, fraud, identity theft, and attacks on critical infrastructure. IoT and peer to peer file sharing systems will also be part of the course.
"We will be analysing the online underground economy, the digital currencies it thrives on and cybercrime on the dark web. Students will also delve into the technological and social engineering methods used to undertake such crimes and they will also study dark web forensics and mitigating techniques," Islam concludes.