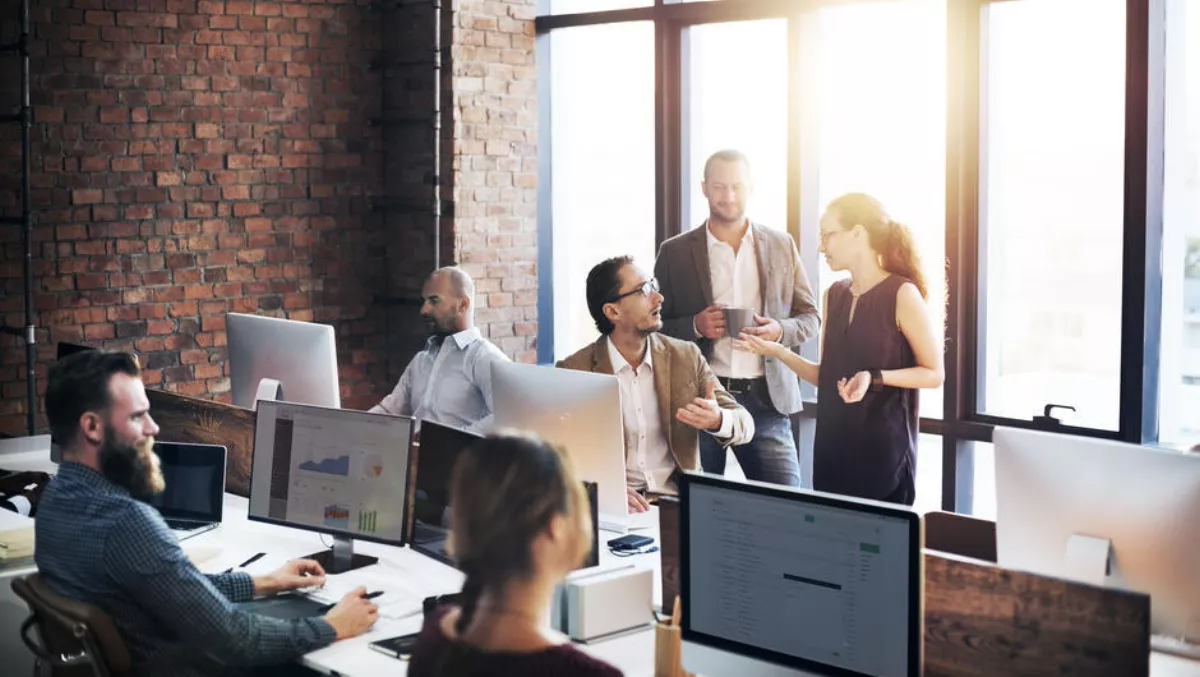 Company culture holding back DevSecOps adoption – CA Technologies
Tue, 3rd Jul 2018
FYI, this story is more than a year old
The current company culture of most organisations in the Asia Pacific and Japan (APJ) region is hindering the integration of security practices in the software development lifecycle and the adoption of DevSecOps.
This is according to the results of a global CA Technologies survey on secure software development.
Only about one in five (21%) of the APJ respondents believe that their organisation's present culture and practices support collaboration across development, operations and security.
Conducted by IT industry analyst firm Freeform Dynamics, the new report, Integrating Security into the DNA of Your Software Lifecycle, aims to provide insights on how the integration of security into DevSecOps has become the new imperative.
The global study involved a survey of more than 1,200 IT leaders across 15 markets, including some 575 respondents from seven APJ markets, namely China, Hong Kong, India, Japan, Singapore, South Korea and Australia.
As software becomes more critical to business success in the digital economy, security concerns are exponentially on the rise.
In fact, the study shows that close to three in four (74%) of APJ respondents agreed that security threats due to software and code issues are a growing concern.
However, 57% of respondents cited existing culture as hurdles in embedding security testing and evaluation within software development processes.
In the same vein, only 22% of the respondents indicated that their senior management understands the importance of not sacrificing security for time-to-market success.
DevSecOps approach to security vital to APJ's digital economy
All these findings point to an organisational culture gap that is impeding organisations' ability to make security a more integral part of software development.
Asia Pacific and Japan security vice president Gene Ng says, "In today's digital world, ever-increasing customer demands are pushing many organisations to release software applications and their updates on a near-continuous basis.
"When security is left to the end of the application development lifecycle, it is all too easy to give in to the pressure of getting the application out the door.
"With shorter delivery cycles, it is essential that security practices are integrated into every step of the software lifecycle. This is the basic principle behind DevSecOps, and everyone in the software development lifecycle is responsible for security.
In APJ, almost three-quarters (74%) of the IT leaders surveyed highlighted that it is critical for security practices to be integrated into the software development lifecycle.
By adopting DevSecOps, organisations can eliminate security vulnerabilities and the high cost associated with them, such as production downtime, data breaches, loss of consumer trust and negative brand reputation.
DevSecOps will also help organisations deliver secure software, which will, in turn, help boost users' trust in applications and digital services – the fuel of today's digital economy.
According to the study, a majority of the respondents from APJ agreed that software development supports growth and expansion (95%), helps businesses compete (88%) and drives digital transformation (87%).
Positive signs in attitude and approaches towards security in APJ
Despite the cultural challenges and rising concerns, the survey found that IT leaders in APJ hold a forward-looking view when it comes to the role that security plays in business today.
More than three-quarter (76%) of the respondents agree that security is an enabler of new business opportunities.
In addition, 77% agree that their security teams are perceived as leaders, not innovation blockers, by business units.
Another heartening development highlighted by the study is the prevalent use of advanced technologies by organisations to strengthen security.
More than 80% of the respondents shared that the use of behavioural analytics and machine learning are critical for the following areas:
Providing a better user experience while still protecting user data (81%);
Assessing the threat of data breaches based on patterns of activity (83%);
Taking pre-emptive action to avoid a data breach and/or mitigate the impact of one (85%);
Authenticating controls based on what a user is doing and what you know about them (86%).