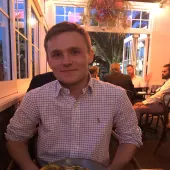 By Mitchell Hageman, Managing Editor
Vectra AI has announced that Churches of Christ in Queensland has selected the company's AI-driven cybersecurity platform to strengthen its defence against cyber threats.
Headquartered in Brisbane's Kenmore, Churches of Christ delivers critical care and compassionate services to more than 25,000 Australians across 100 communities in Queensland and Victoria.
Thomas Kitching, General Manager Information Technology at Churches of Christ, says that the organisation works across retirement and aged care, foster and kinship care, social housing, and family support. Because many of those involved in this work are vulnerable, he says that network security is crucial.
"Thousands of people rely on our team of 4,000 staff and volunteers to deliver the best level of care and support, which means it is vital our systems and networks are robust and remain uninterrupted."
Thomas explains that one of the key drivers for Churches of Chris in procuring advanced AI-powered threat detection capabilities was to protect its community and the organisation against the increasingly sophisticated and even fatal nature of persisting cyberattacks.
"In the last couple of years, our industry has been hit by major breaches with associated crippling disruption and costs," he says.
"Cybercrime is an increasingly serious concern for community care organisations such as Churches of Christ. As such, prioritising network defence and working with the right partner were mission-critical for us."
Vectra worked with Kitching's team to conduct a comprehensive risk assessment and gap analysis as well as identify risk priorities for the Queensland organisation.
These included data priorities, such as immutable backups, and infrastructure safety, deploying Vectras Network Detection and Response (NDR) as an additional layer to bolster security posture. The risk assessment also covered human priorities, including mandatory annual cyber training and improved internal auditing.
"For community care organisations like Churches of Christ, securing critical data is a massive responsibility," says Tony Bauman, ANZ Country Manager for Vectra.
"The type of data that is stored extends hugely into somebody's personal life and family history; in the wrong hands this data can lead to so much criminal intent for financial gain. This is just one of the reasons why continuous visibility across the network and behavioural analytics are increasingly deployed to secure mission-critical data," he says.
The company says Vectra NDR continuously monitors the Churches of Christ network to detect cyber threats and abnormal lateral traffic movement for user access to restricted systems and data. The AI-driven platform delivers Attack Signal IntelligenceTM by leveraging data science and machine learning to reveal underlying attack behaviours even when traffic is encrypted.
"Our priority for network detection and response was to get that real-time visibility and potential issues to be red flagged in advance, so we can mitigate threats proactively," says Kitching.
With Vectra, Churches of Christ could also extend network threat detection capabilities to unmanaged devices like BYOD, which are not covered by the organisation's antivirus systems.
"This additional visibility was extremely important, particularly when considering the 330 distributed and mobile staff members who visit homes all the time. Our carers not only use our LAN and LAN network, but access multiple technologies such as 4G and WiFi when on the move," says Kitching.