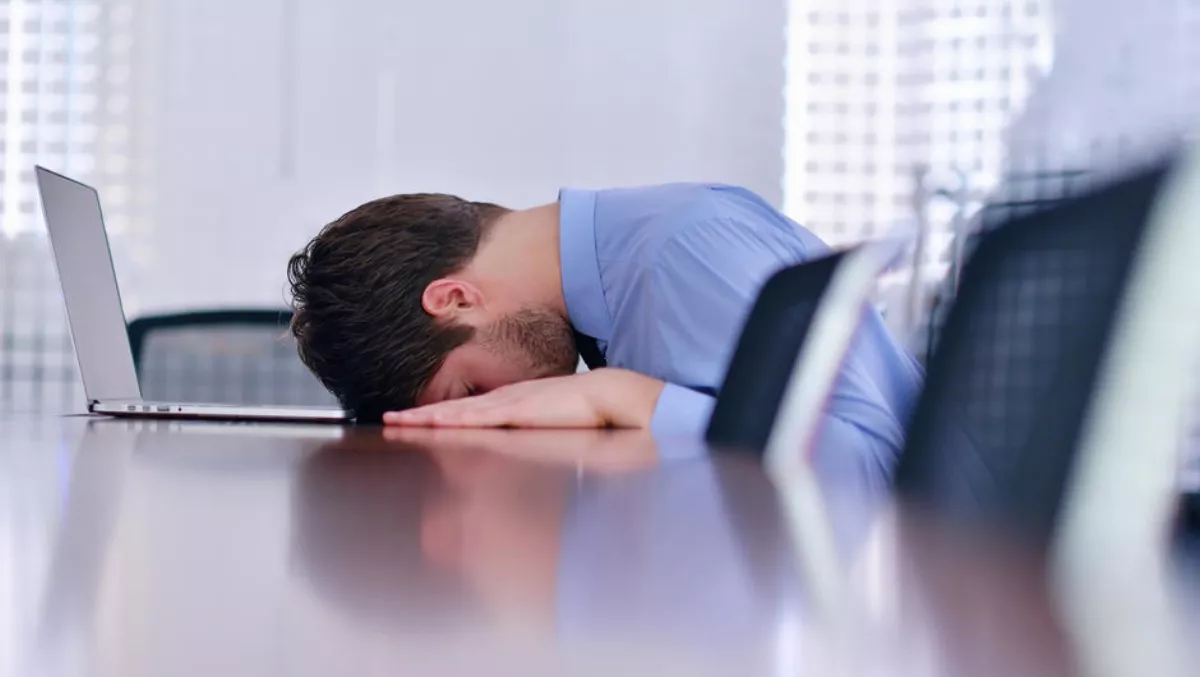 Australian firms face cybersecurity inertia as the struggle to keep up takes its toll
Mon, 12th Mar 2018
FYI, this story is more than a year old
Australian organisations are being left stranded in a haze of inertia about their cybersecurity strategies, even after a cyber attack has hit them.
Research from CyberArk's Global Advanced Threat Landscape Report 2018 suggests that inertia is increasing organisations' vulnerability to attacks, particularly for the 52% of respondents who rarely change their security strategy even after being attacked.
"Attackers have almost limitless freedom and agility, and are constantly evolving their tools and techniques. Organisations, being much larger and more structured are not able to evolve their security strategy and controls to match this pace of change," comments CyberArk's regional director of Australia and New Zealand, Matthew Brazier.
The study's findings suggest that inertia is now part of many organisations that do not believe they are able to repel or contain cyber threats.
45% of Australians say their organisation can't prevent attackers breaking into internal networks each time an attack is attempted.
Part of the problem may lie in the insufficient storage and use of administrative credentials. 41% of Australian respondents say those credentials are stored in Word or Excel documents on company PCs.
DevOps and cloud processes can also be automated, which means privileged accounts, credentials and secrets are being created at a 'prolific' rate, CyberArk states.
Brazier says that privileged accounts and secrets are targeted in almost every attack.
"These are the most prized assets for attackers as these allow them to bypass other security controls undetected. The most cyber mature organisations in Australia have a deep awareness of their privileged asset landscape and have put in place strong controls around the way these are issued, used and audited. Aligning both defensive and alerting capabilities to protect these assets is fundamental to an effective security strategy.
Despite data protection regulations coming into force across the world, 58% of Australian respondents say their customers' privacy and personally identifiable information may be at risk because the organisation doesn't provide security beyond the legally-required basics.
Globally, IT professionals are most concerned about security threats including targeted phishing attacks (56%); insider threats (51%); ransomware or malware (48%); unsecured privileged accounts (42%); and unsecured data in the cloud (41%).
The majority of Australian respondents (85%) agree that cybersecurity strategy should be a regular board-level discussion topic.
Australians are also less concerned about recognising or rewarding employees who prevent a security breach (46%) than their US counterparts (76%).
CyberArk polled 1300 IT security decision makers as part of its report. See how Singapore respondents fared by clicking here.