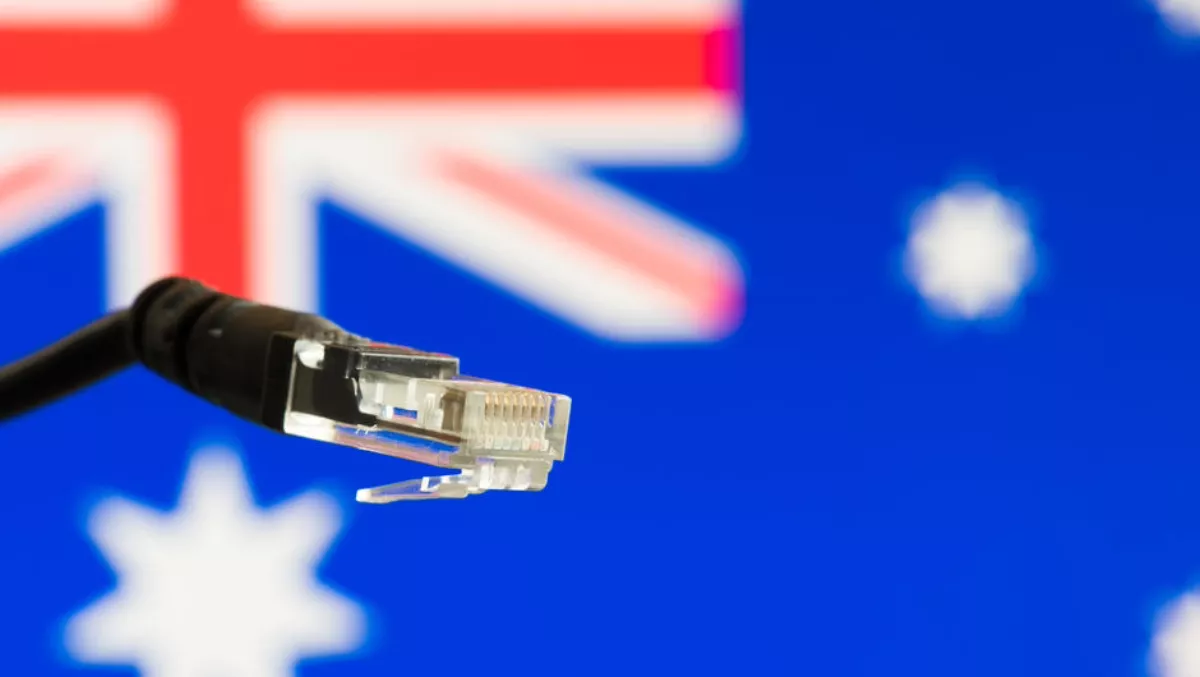 Australian Cyber Security Research Centre appoints Rachael Falk as CEO
Mon, 21st May 2018
FYI, this story is more than a year old
Former Telstra executive Rachael Falk is now heading the Australian Cyber Security Research Centre as its new CEO, replacing interim CEO Dr Darrell Williamson.
The Australian Cyber Security Research Centre (CSRC) supports the Australian Government's focus on cybersecurity as a national security priority.
The CSRC is also not-for-profit organisation devoted to promoting industry investment into cybersecurity research and development.
Commenting on Falk's appointment, CSRC Chair David Irvine AO says strong cybersecurity is a critical issue for both Australia's economy and prosperity.
"We are delighted to have Rachael as our chief executive. Not only does she bring a wealth of industry knowledge, she will ensure that CSRC collaborates with academia, industry and government to deliver industry-driven cybersecurity outcomes. We want our research and work to have an impact benefiting Australia both now and well into the future," he says.
Falk was most recently a cybersecurity consultant. She has also held roles as Telstra's general manager of Cyber Influence, and more than 15 years' experience in law. She is also the author of the Five Knows of Cyber Security.
Irvine also acknowledged interim CSRC CEO Dr Darrell Williamson: "Dr Williamson played a key role in bringing together the CRC's 25 industry, academic and government partners.
Irvine thanks the Australian Government's contributions, which will total $50 million to a programme valued in cash, and in kind at $140 million over seven years. The Western Australia Government, South Australian and New South Wales Governments have also shown their support.
The CSRC, which will be headquartered in Western Australia, will also deliver an Australia-wide approach to responding to cybercrime and cyber threats.
It will also bring together government, industry, universities, and researchers to form a collaborative network that can tackle cybersecurity issues.
The CSRC will work alongside the government's Cyber Security Growth Network (AustCyber). The CSRC's programme will focus on two research themes, including cybersecurity in critical infrastructure and cybersecurity as a service.
"The CSRC expects further participants to emerge from Australia businesses and academic and research institutions – and the industry-driven research programme to expand further as it responds to cyber security needs identified by industry.
The CSRC brings together institutions including:
Research Institutions: Edith Cowan University, Adelaide University, Deakin University, Charles Sturt University, University of NSW, Queensland University of Technology, Data61 (a division of CSIRO) Industry: CISCO Systems Australia Pty Ltd, Singtel Optus Pty Ltd, Jemena Ltd, ActewAGL Distribution, TATA Consultancy Services, Datacom Technical Security Services, PEN10 Services Pty Ltd, Quintessencelabs Pty Ltd, AARNet Pty Ltd. Federal Government: Department of Defence (Australian Signals Directorate), Attorney General's Department (CERT Australia, Critical Infrastructure Centre), Australian Federal Police, Australian Taxation Office, Australian Transaction Reports - Analysis Centre (AUSTRAC). State Governments: Office of the Government Chief Information Office (WA), Canberra Data Centers (NSW Data Centers) Pty Ltd, NSW Department of Finance, Services - Innovation, DefenceSA.