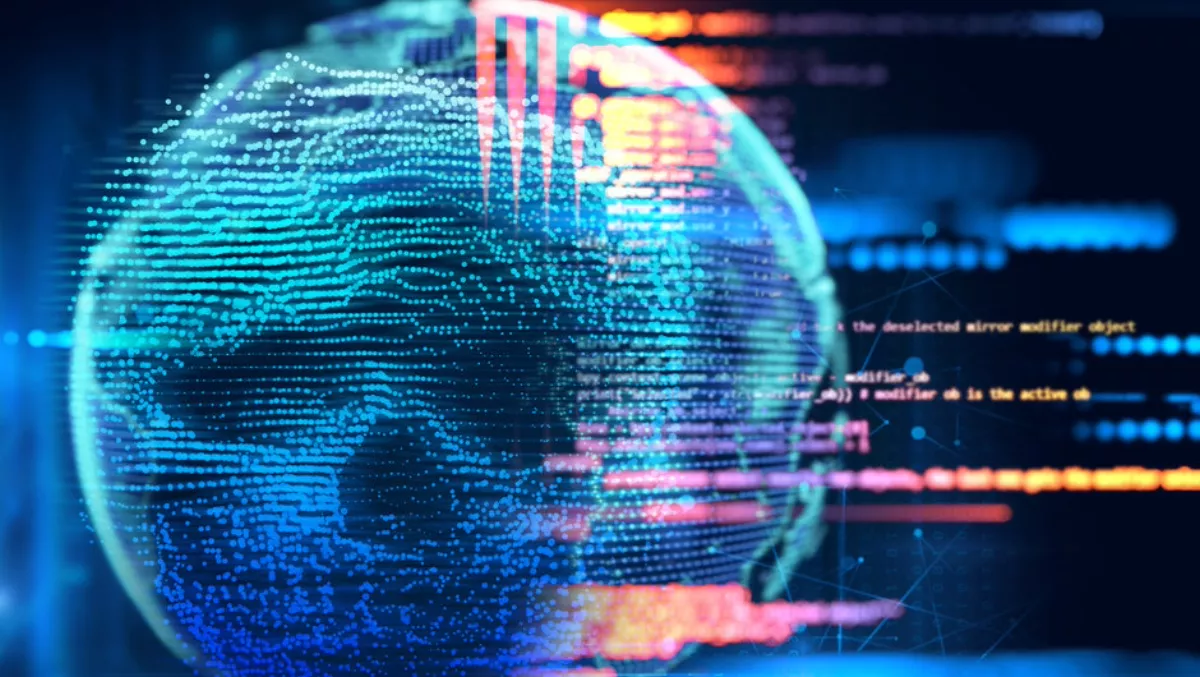 Aus SMBs not concerned enough about data privacy - study
FYI, this story is more than a year old
HP has released its latest HP Australia IT Security Study, a survey exploring the IT security attitudes and behaviours of Australian small-to-medium sized businesses (SMBs) and the second of its kind undertaken by HP Australia this year.
The study has revealed many Australians are choosing not to share their personal information with SMBs, likely due to growing privacy concerns, despite SMBs indicating that this data is critical to their success.
In the wake of a series of high-profile data breaches, 46% of Australian SMBs surveyed said that their customers are increasingly opting out of data collection and sharing.
Even business owners themselves were found to be wary, with 67% stating they are uncomfortable with other businesses storing their personal data.
This finding is concerning since the study also found access to customer data, such as names, contact details, banking or payment details, and even buying behaviours, is playing an increasingly critical role in the day-to-day business operations and competitiveness of Australia's two million-plus SMBs.
Customer data is integral across the business, from product development to sales and marketing.
Half of SMBs surveyed (49%) said access to customers' personal information is essential to their day-to-day business operations, while 60% said they needed detailed customer information to deliver more personalised customer services and to ultimately grow their business.
A key barrier to customers providing their personal information could be a lack of confidence that their data will be kept secure.
Indeed, the Office of the Australian Information Commissioner (OAIC) has reported that personal contact information such as home address, email and phone number details feature in 89% of data breaches.
HP South Pacific interim managing director Paul Gracey, "The past year has seen a number of high profile data breaches, which has no doubt increased consumer wariness around how businesses collect, use and store their personal data.
"In a climate where most Australians have some nervousness around maintaining their privacy, SMBs need to be extra diligent in maintaining their role as trusted custodians of a customer's most personal information.
Despite these growing data privacy concerns, many Australian SMBs remain unaware of the potential costs involved and the steps they need to take to protect their customers' information.
The HP Australia IT Security Study 2018 found that 42% of Australian SMBs surveyed had not completed an IT risk assessment and a further 17% weren't sure if they had or had not completed an assessment.
Of these, over one-in-three cited cost and a lack of knowledge and skills as the greatest barriers to completion.
Gracey says, "The fact that Australian SMBs are strapped for resources and cash isn't news.
"What the study did uncover was the extent of this problem: just 39% of SMBs have a dedicated IT security specialist protecting their infrastructure and their customers from a data breach.
"In over a quarter of cases, business owners themselves are responsible for IT security."
Gracey says, "HP's research has found that most business owners understand that a data breach has the potential to cost them customers, revenue and their reputation.
"But they are naturally laser-focused on growing their business and doing what they do best, rather than IT security, so need to look to technology partners to help them navigate these new data privacy imperatives," he adds.
Australian SMB preparedness for new data privacy regulations
The HP Australia IT Security Study 2018 found that half a year on from the introduction of Australia's Notifiable Data Breaches (NDB) scheme (February 2018), many Australian SMBs are still not adequately prepared.
The majority have also not effectively responded to the EU General Data Protection Regulation (GDPR), which came into effect in May 2018.
The study unveiled that close to 1 in 5 (19%) of Australian SMBs had not heard of the NDB scheme, despite having over 18 months to comply, and 1 in 4 (25%) had not heard of the GDPR.
What's more, over half (51%) of SMBs still did not have policies in place to adequately protect their businesses from a data breach in light of these new laws.
Gracey says, "There is a misconception among many SMBs that the NDB does not apply to them. In reality, the threshold is much lower than the $3 million in annual turnover that is often referenced.
"For example, if you hold tax file numbers (and that TFN is involved in a data breach) or you hold health information and provide a health service, such as GPs, pharmacies and even child care centres, your business would also fall under the scheme.
Underscoring this lack of security knowledge and skills is the prevailing view among Australian SMBs that simply upgrading their security software is enough to prevent a cyber attack.
HP has found that more SMBs are upgrading their software to prevent against breaches (38%) than they are implementing new security policies (31%), undertaking staff training on security (30%) or investing in better endpoint device security (26%).
Endpoint devices, such as PCs and printers, have the potential to be the weakest point of any network if not secured properly.
With employees increasingly bringing their personal devices into the office and working remotely, these endpoints are multiplying.
This means the doors for hackers into a business are multiplying too.
The challenge is not insurmountable, but it does require a rethink of how SMBs approach IT security.
For Australian SMBs seeking greater assurance that they are meeting their privacy obligations under the NDB scheme, HP recommends referring to the step-by-step guides and checklists readily available through the OAIC, the independent government agency tasked with overseeing Australia's new data breach disclosure laws.
The Australian Government also offers a wealth of information for SMBs wanting to take manageable steps towards bettering their IT security posture.
For example, the Stay Smart Online Small Business Guide and the Australian Small Business and Family Enterprise Ombudsman's Cyber Security Best Practice Guide were both released in the past year and have been specifically designed to help Australian SMBs self-assess.