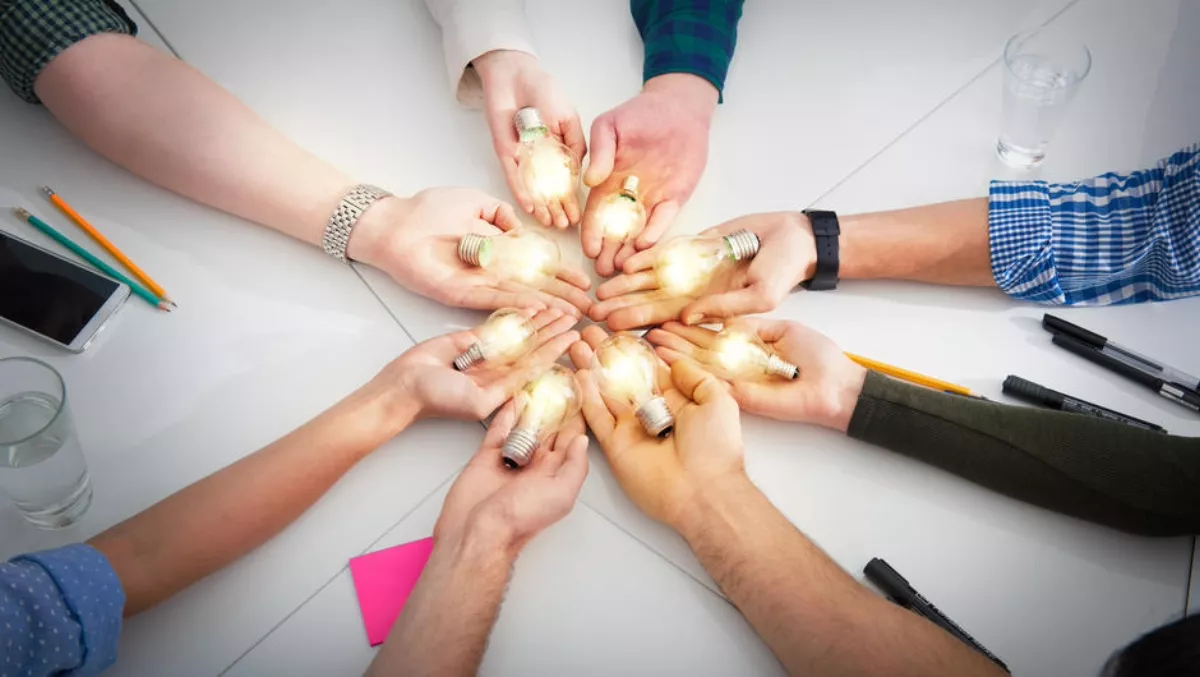 ASEAN-Australia codeathon brings innovation to the fight against cybercrime
FYI, this story is more than a year old
After a 32-hour event that tested more than 100 technology specialists from ASEAN member nations, Project Iceberg took out the top prize at the inaugural ASEAN-Australia Codeathon last week.
The codeathon challenge presented problems including cyber threats, terrorism financing and money laundering and was designed to drive innovation in national security.
According to Minister for Law Enforcement and Cyber Security, Angus Taylor, the codeathon also helped to harness both industry and government's knowledge and capability.
"To be truly effective in tackling cybercrime and terrorism financing, international collaboration that leverages expertise and new technology across various business sectors is vital," Taylor explains.
"Terrorism financing is an evolving challenge, so fighting it requires innovative and sophisticated solutions that advance faster than the criminals do.
The codeathon comprised six challenges that participants needed to solve in 32 hours:
Disrupting money launderers, terrorists and cyber criminals across ASEAN-Australia
Applying blockchain technologies to improve financial services, AML compliance or secure intelligence sharing
Collaboration and knowledge sharing to combat cybercrime, money laundering and terrorism
Using big data to combat terrorism financing
Exploiting financial data to gain insights into crime and terrorism risks
Applying artificial intelligence to improve Anti-Money Laundering and Counter-Terrorism Financing (AML/CTF) compliance and suspicious matter reporting.
Overall there were six winners from the event. AUSTRAC CEO Nicole Rose says the judges found that the winners demonstrated innovation and originality.
"It was incredible to see such a diverse group of people from different industries and nations come together to collaborate and partner to address these common challenges in our region," she adds.
WINNERS:
Team winners of the six Codeathon challenges:
'Using big data to combat terrorism financing' – CyberEye
'Disrupting money launderers, terrorists and cyber criminals across ASEAN' – GoTrack
'Exploiting financial data to gain insights into crime and terrorism risks' – Project Iceberg
'Applying artificial intelligence to improve AML/CTF compliance and suspicious matter reporting' – Project Vision
'Applying blockchain technologies to improve financial services, AML compliance or secure intelligence sharing' – CryptoCollect - A project by The Cyber Six
'Collaboration and knowledge sharing to combat cybercrime, money laundering and terrorism' – The Longreach Platform
Team prize winners:
'Most Innovative Idea' – FinCrime AI Alliance 'Spirit of the Codeathon' – GoTrack 'Codeathon Collaboration' – Jigsaw 'Best ASEAN Codeathon Team' – Project Vision
Judging panel:
Tony Sheehan, the Commonwealth Counter-Terrorism Coordinator
Dr Maria Milosavljevic, Chief Information Security Officer, NSW Government
Dr Alex Johnston, Head of Technology, Thomson Reuters Australia
Alex Scandurra, CEO, Stone and Chalk
Paul Xuereb, Secretary, Blockchain Association of Australia
Leanne Fry, Chief Innovation Officer, AUSTRAC
Dr John Moss, National Manager Intelligence, AUSTRAC
Mentors:
Ally Watson and Vanessa Doake from Code-Like-a –Girl
Mentors from our supporters, Thomson Reuters Australia and Accenture Australia
AUSTRAC staff who supported the success of this event