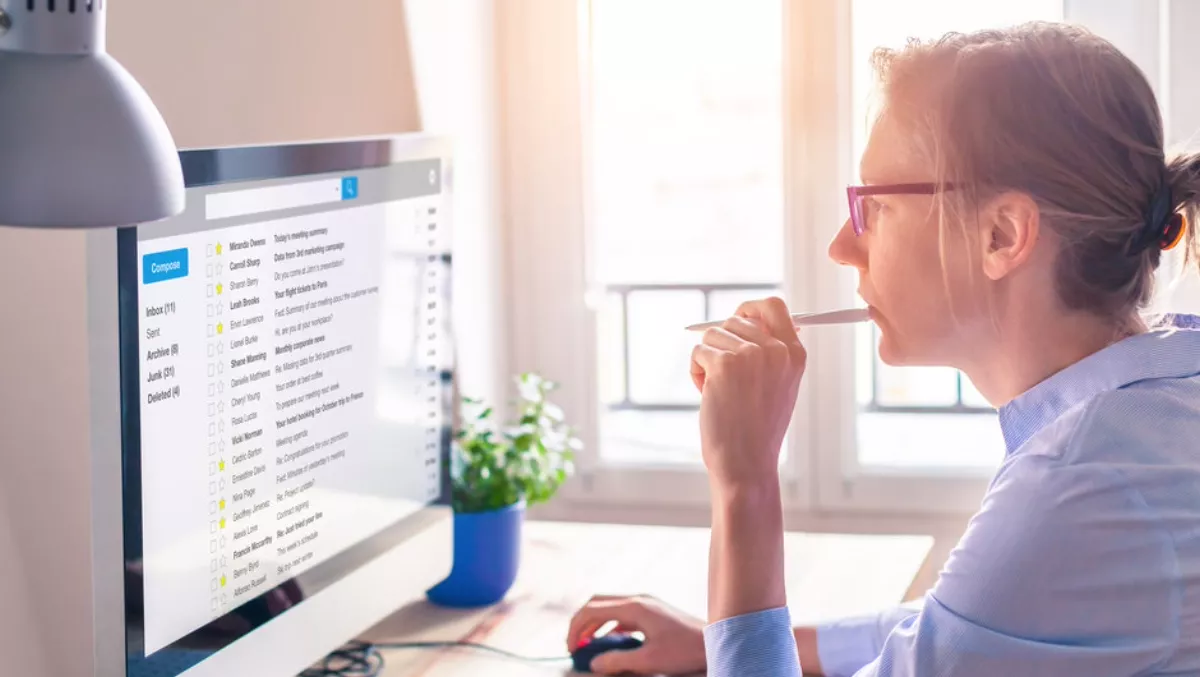 25% of malicious emails still make it through to recipients
Wed, 12th Dec 2018
FYI, this story is more than a year old
Popular email security programmes may fail to detect as much as 25% of all emails with malicious or dangerous attachments, a study from Mimecast says.
The company's latest quarterly Email Security Risk Assessment (ESRA) found that out of the 181.9 million emails scanned, 21.2 million spam emails were not picked up by organisations' email security systems.
Those email security systems also missed more than 25% of emails containing dangerous file types .jsp, .exe, .dll, and .src.
Mimecast says these file types are rarely sent by email for legitimate purposes and they are often used to conduct an attack.
The report also found 21,183,014 spam emails, 17,403 malware attachments, 42,350 impersonation attacks and 205,363 malicious URLS, all of which were missed by email security systems. 12% of all secured and filtered email were unwanted emails, so they were false negatives.
"Attacks we are seeing include key executives being targeted with cloud storage services exploits, impersonation attacks targeting legal, finance and administrative assistance as well as social engineering attacks against the C-suite," explains Mimecast security service director Lindsay Jack.
"Mimecast has seen an increase in security efficacy versus legacy vendors along with detailed information on the proliferation of threats of all types. The ESRA provides deep insights for our customers on the types of attacks threatening their business.
Mimecast cybersecurity strategist Matthew Gardiner adds that criminals are constantly adapting email-based attacks.
Criminals are looking for new ways to bypass security solutions that rely too heavily on signature-based files or reputation-based detection.
"Mimecast uses multiple layers and types of detection engines, combined with high performance analytics, a diverse set of threat intelligence sources, and computer aided human analysis to identify and stop unsafe emails from getting into our customers' inboxes.
Mimecast determined that 160.6 million of the emails it analysed were safe. This quarter's assessment found that these email security systems are missing more than 25% of emails containing dangerous file types in comparison to last quarter's findings.